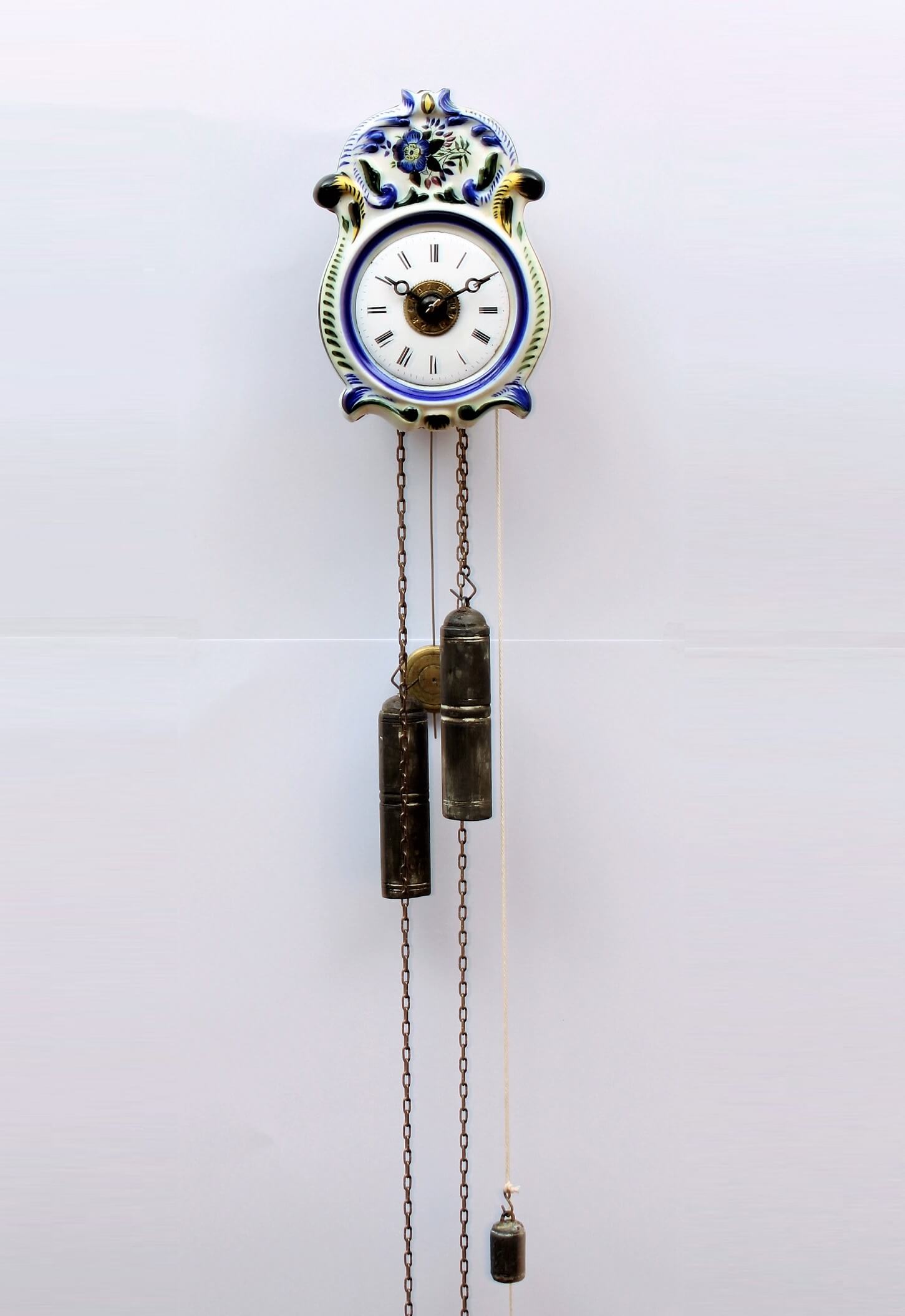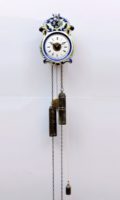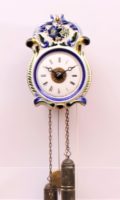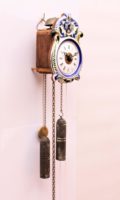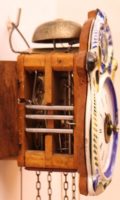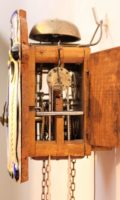 A small German polychrome striking and alarm wall clock, circa 1860
Omschrijving
5.5-cm enamel dial with Roman numerals and polychrome porcelain surround adorned with flowers, blued steel Breguet hands and brass alarm disc, 30-hour weight driven movement with anchor escapement, countwheel half hour striking and alarm on a bell, wooden case marked J.M.
This lovely small clock was made in the tradition of the Sorg clocks which were made a few decades earlier. This example is smaller than most of its contemporaries. It was fully overhauled an runs and strikes perfectly.
Afmetingen
(Height) 12.5 cm (Width) 8.5 cm (Depth) 7.5 cm including spurs
(Height) 4.9 in (Width) 3.3 in (Depth) 3 in including spurs
Prijs
€ 6.800
Signatuur
J.M.