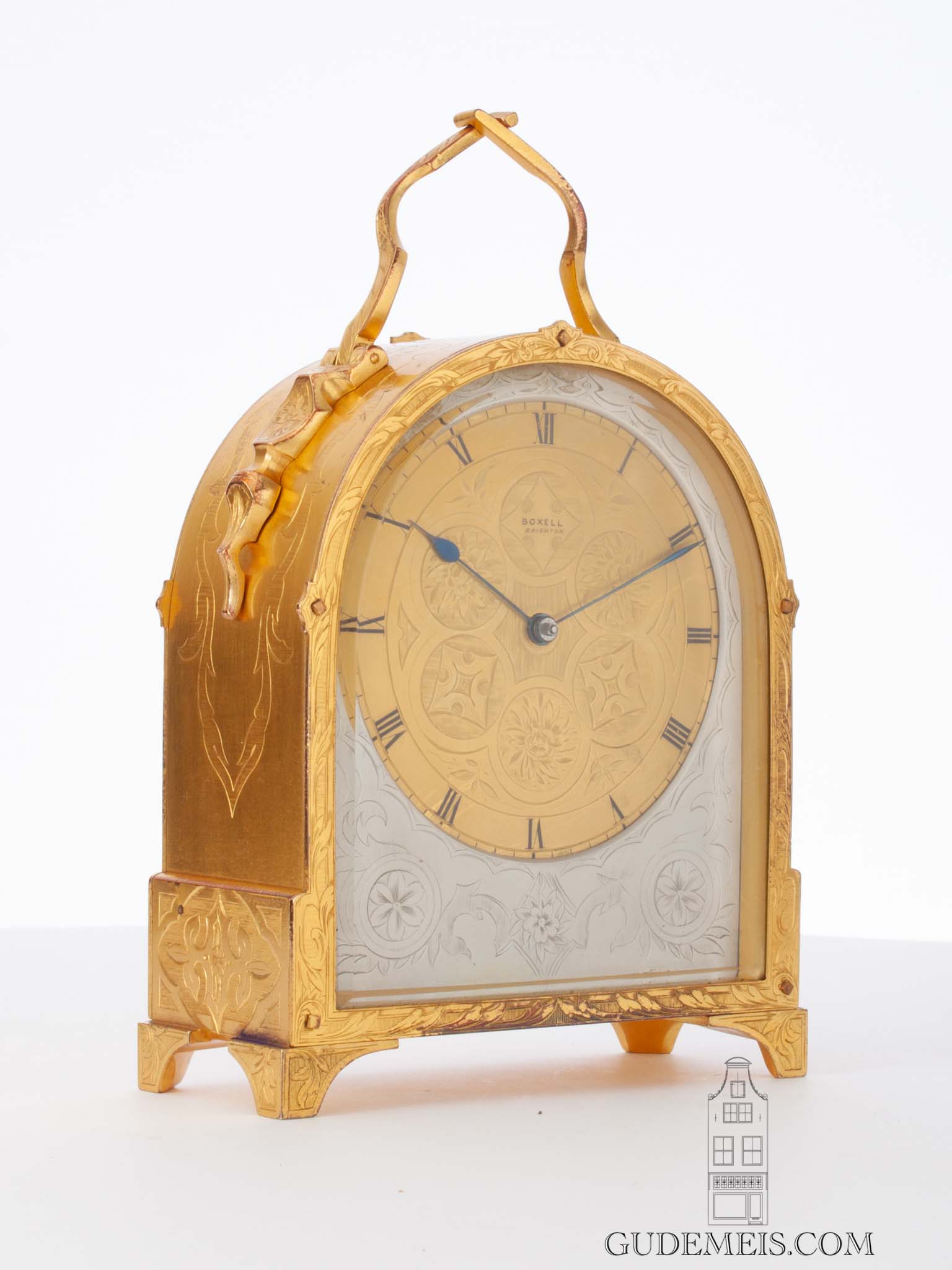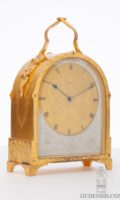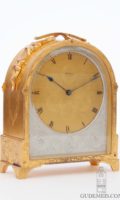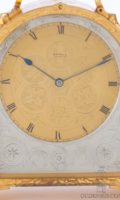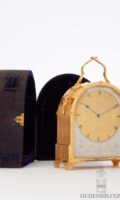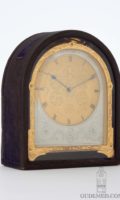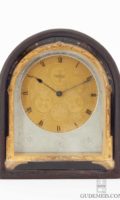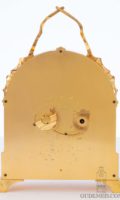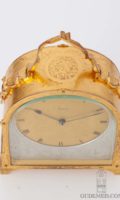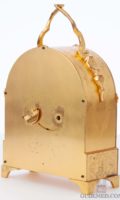 An English Victorian gilt and silvered engraved travel clock, Boxell Brighton, circa 1850.
Omschrijving
The dial
The gilt dial has Roman numerals and engraved stylized flowers and diamonds. The spade hands are made of blued steel. Below XII there is the signature Boxell Brighton. The dial is placed in a silvered mask with similar flowers and diamonds.
The movement
The beautifully made movement with endstones is driven by a spring barrel with fusee and chain. It is being regulated by an English lever escapement in combination with a bi-metallic balance. The back plate is beautifully signed Tho-s Boxell, The Brighton Observatory, Kings Road, No. 8913.
The case
The arched gilt brass case is adorned with beautifully foliate engraving which is typical for this period. The case is surmounted by a handle consisting in two separate parts that interlock when raised. The back is similarly signed Tho-s Boxell, 43 Kings Road Brighton. The heavy plinth is raised on bracket feet. The clock still has its velvet ligned travel case.
Thomas Boxell
Thomas Boxell was born in 1823. He is recorded working on the Kings Road Brighton. Besides clocks he also made chronometers which shows his great skill. He died in 1885. Lit.; Brian Loomes, Watchmakers and Clockmakers of the World, 21st Century edition, pp. 92.
Afmetingen
(Height) 16 cm (handle down) (Width) 13 cm (Depth) 6 cm
(Height) 6.3 in (handle down) (Width) 5.1 in (Depth) 2.3 in
Prijs
€ 8.500
Signatuur
Thomas Boxell Brighton