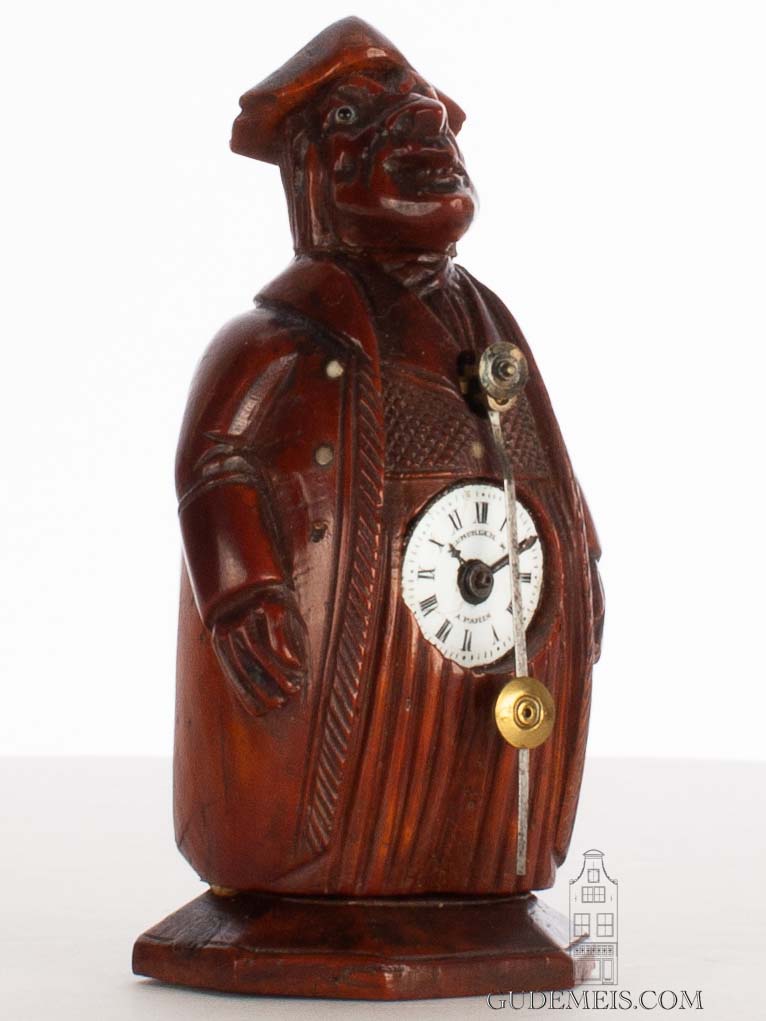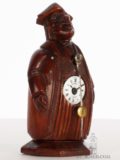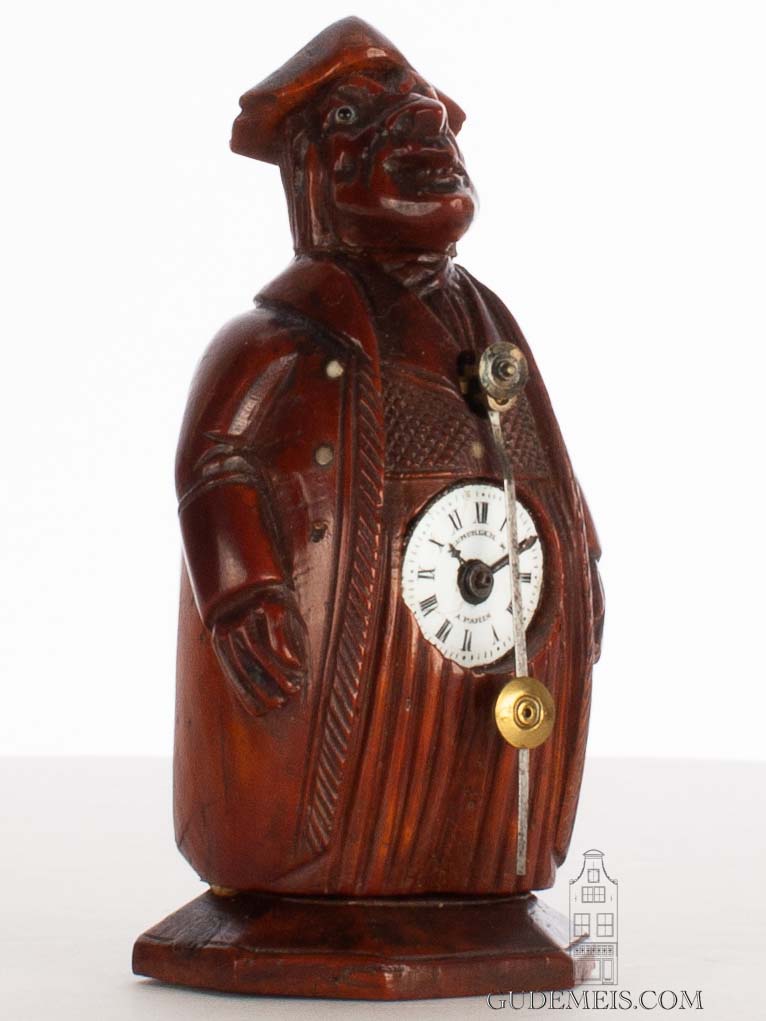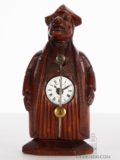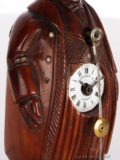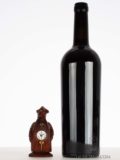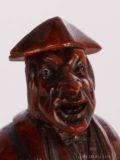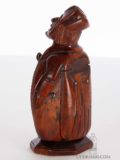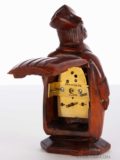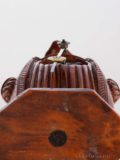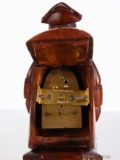 A rare small French walnut sculptural 'zappler' table clock, Neuburger & Cie, circa 1850.
Description
The dial
The 1.9-cm enamel dial has Roman numerals and is signed Neuburger & Cie Paris. The hands are made of blued steel.
The movement
The brass plated movement is driven by a spring barrel and has a day duration. It is being regulated by a tic-tac escapement in combination with a front pendulum. The brass bracket with which the movement is connected to the case is signed Neuburger Paris.
The case
The dial is fitted in the belly of a well carved walnut figure with a cocked hat on his hat. The back of the figure has a hinged panel which gives access to the movement. The whole is placed on a octagonal base.
Sizes
(Height) 9.5 cm (Width) 4.7 cm (Depth) 4 cm
(Height) 3.7 in (Width) 1.9 in (Depth) 1.6 in
Price
€ 4.800
Signature
Neuburger & Cie Paris