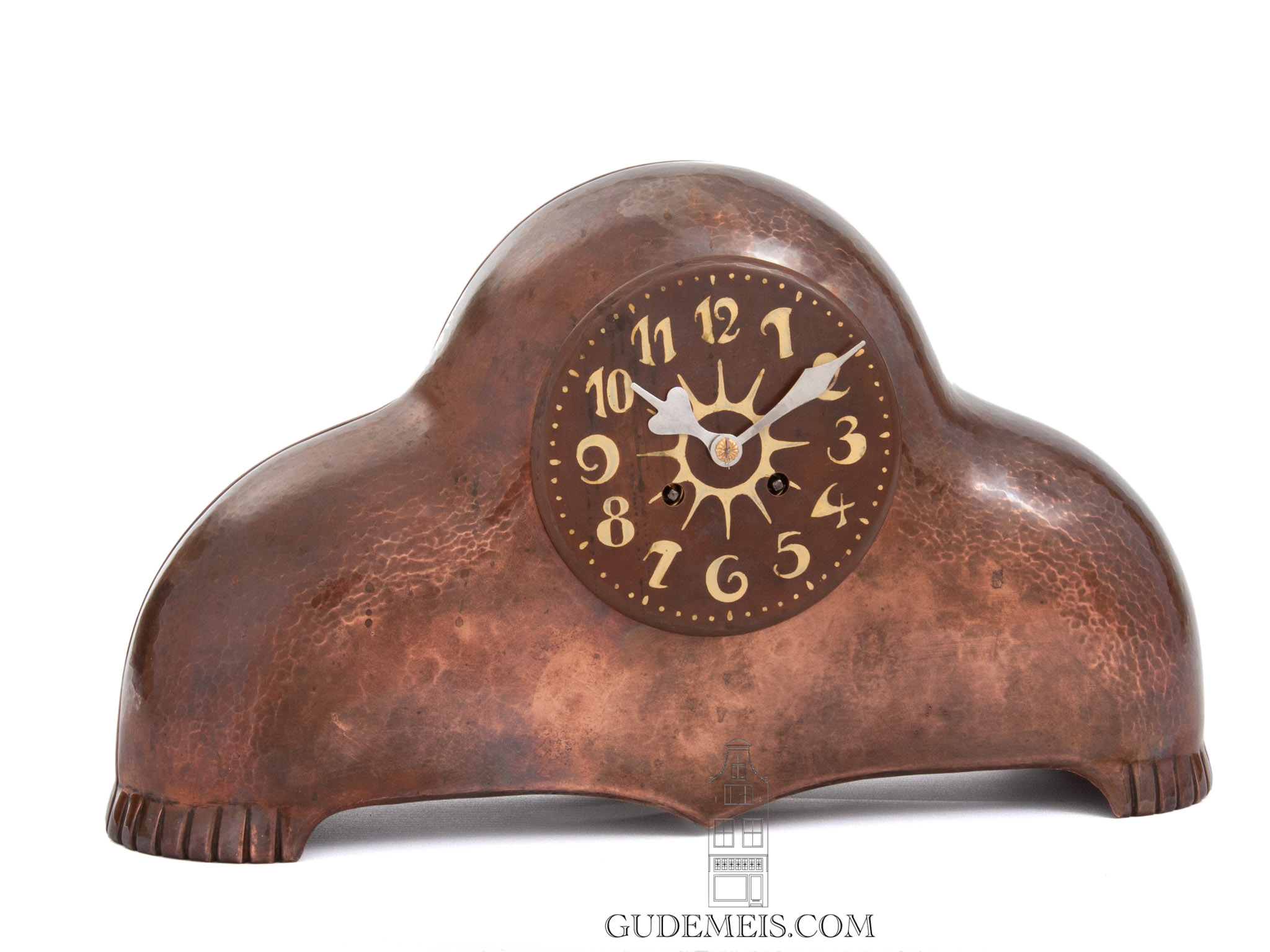 A Dutch Art Deco 'Amsterdamse school' copper mantel clock, Winkelman & Van der Bijl, circa 1920.
Description
The dial
The painted dial has stylized Arabic numerals around a sunburst. The shaped hands are made of iron.
The movement
The movement is driven by two spring barrels and has a duration of eight days. It is regulated by anchor escapement in combination with a pendulum. The clock strikes the hours and half hours on a bell by means of a countwheel.
The case
The shaped case is made of hammered copper. The bottom has two shallow arches connecting in the centre. The whole is placed on feet with vertical incised lines.
Sizes
(Height) 23 cm (Width) 40.5 cm (Depth) 10.5 cm
(Height) 9.1 in (Width) 15.9 in (Depth) 4.1 in
Price
€ 5.750
Signature
Winkelman & Van der Bijl