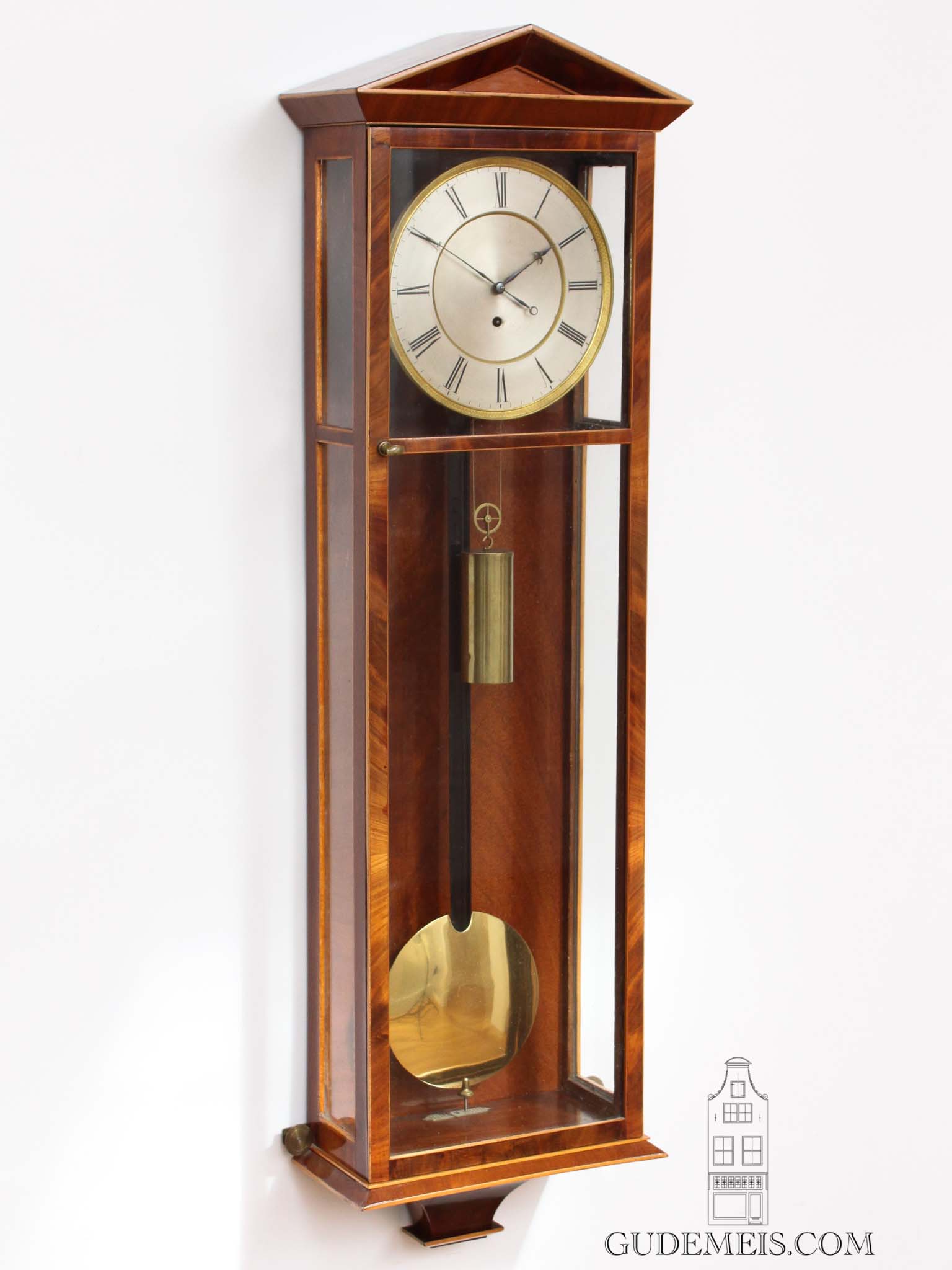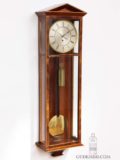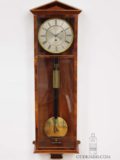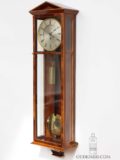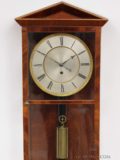 A fine Austrian Vienna mahogany Dachluhr wall regulator, circa 1840.
Description
The dial
The 16.5-cm silvered dial has Roman numerals and thin blued steel hands. Both the bezel and rim of the recessed centre are made of finely chiseled gilt brass.
The movement
The weight driven movement is of eight day duration and has arched plates. It is regulated by a Graham deadbeat escapement with beat adjustment to the crutch. The pendulum with wooden rod and brass bob is separately suspended from the back board of the case.
The case
The architectural case is veneered with mahogany and is surmounted by a moulded gable top. Both door and sides have glass panels. The case terminates in a concave sided ending.
Sizes
(Height) 90 cm (Width) 27.5 cm (Depth) 13 cm
(Height) 35 in (Width) 10.8 in (Depth) 5.1 in
Price
€ 9.500