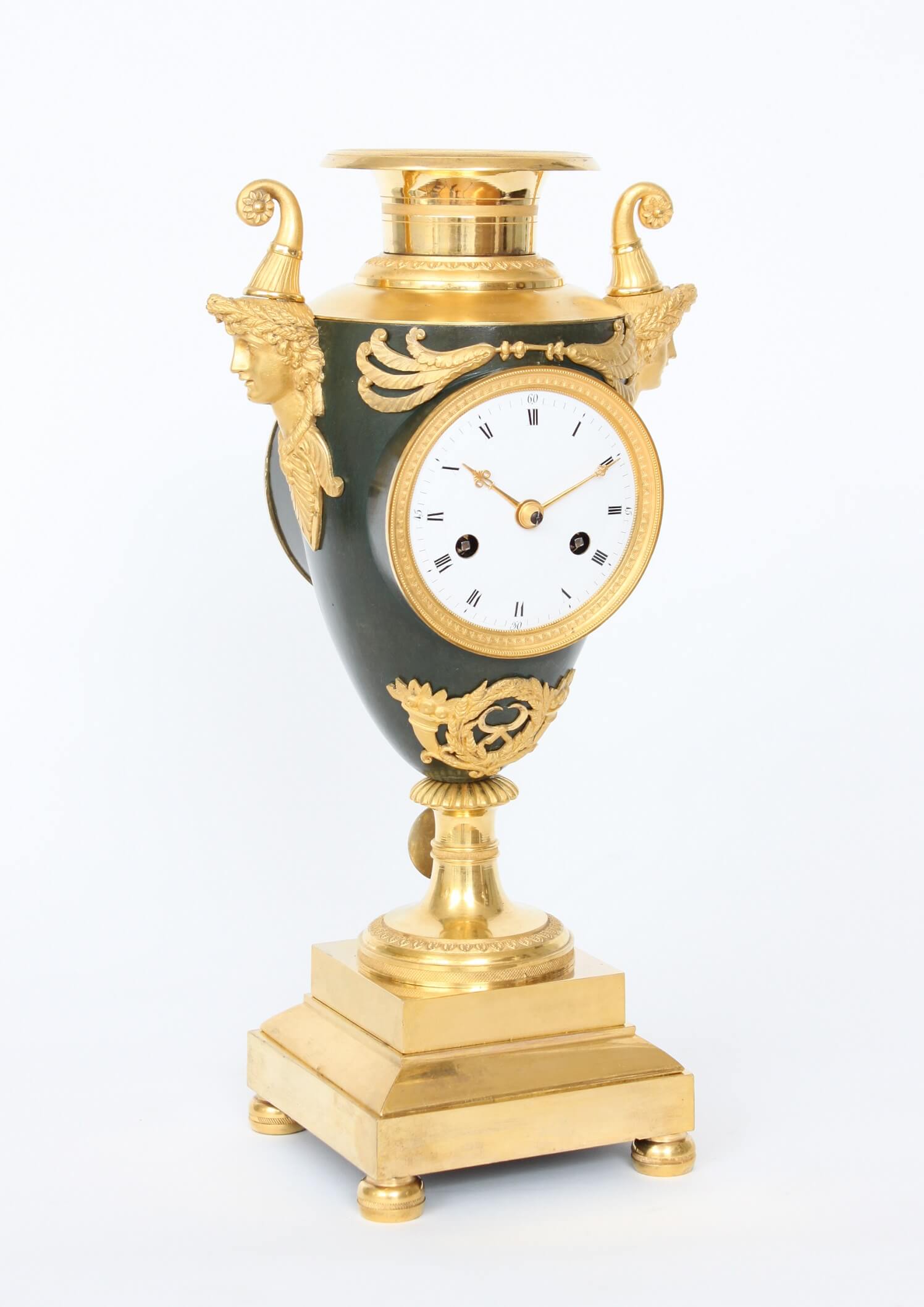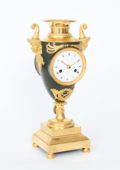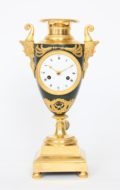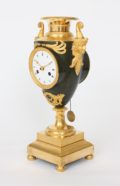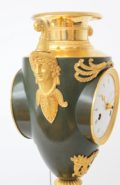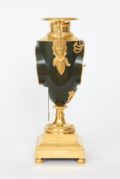 A fine French Empire ormolu and bronze urn mantel clock, circa 1800
Description
The ormolu case
The case is shaped as a classical urn. It's body made of patinated bronze with an ormolu cresting and two ornamental handles. These are shaped as finely cast and chiseled classical heads with Frygian hats. Above the finely adorned bezel is a stylized leaf relief. Below there is a wreath of laurels around two sickles and flanked by horns of plenty. The annular base is placed on the stepped plinth raised on bun feet. The ormolu is of very high quality and shows nice variety between matted and bruned parts.
The dial
The enamel dial has Roman numerals and minute marking at the quarters. The clock has fine pierced and shaped gilt brass hands.
The movement
The plated movement is driven by spring and has a duration of eight days. Therefore it needs to be wound once a week. It has anchor escapement and silk suspended pendulum. The clock strikes the hours and a single strike for the half hours on a bell with countwheel.
Sizes
(Height) 35.5 cm (Width) 18 cm (Depth) 12.5 cm
(Height) 14 in (Width) 7.1 in (Depth) 4.9 in
Price
sold