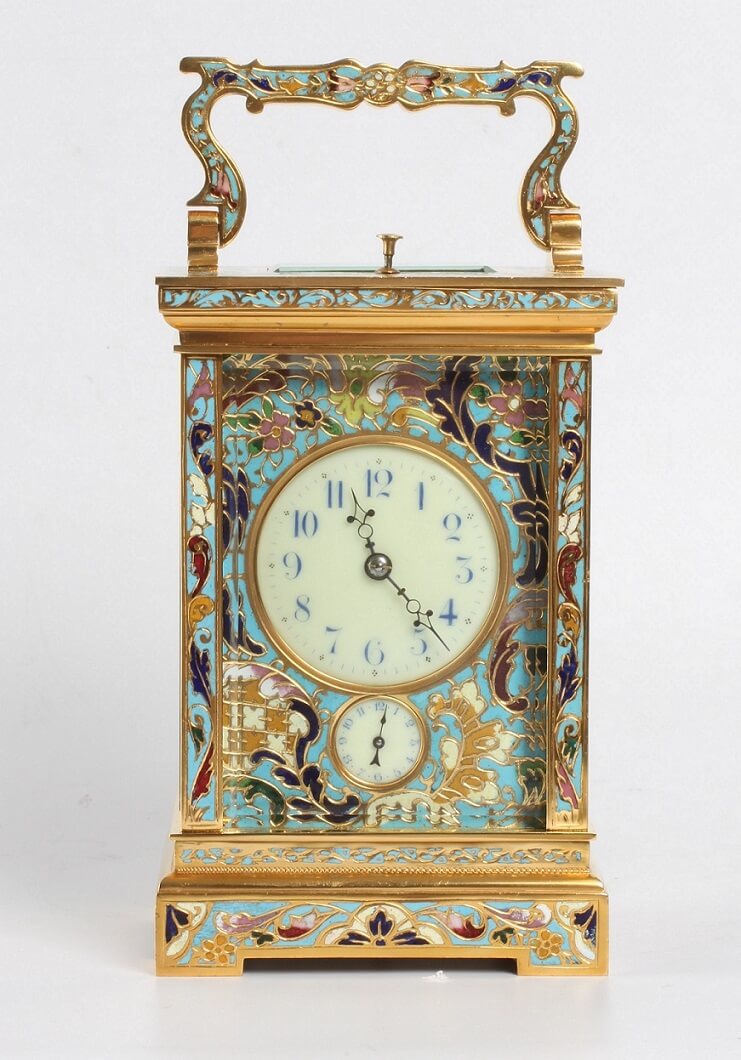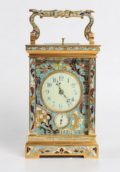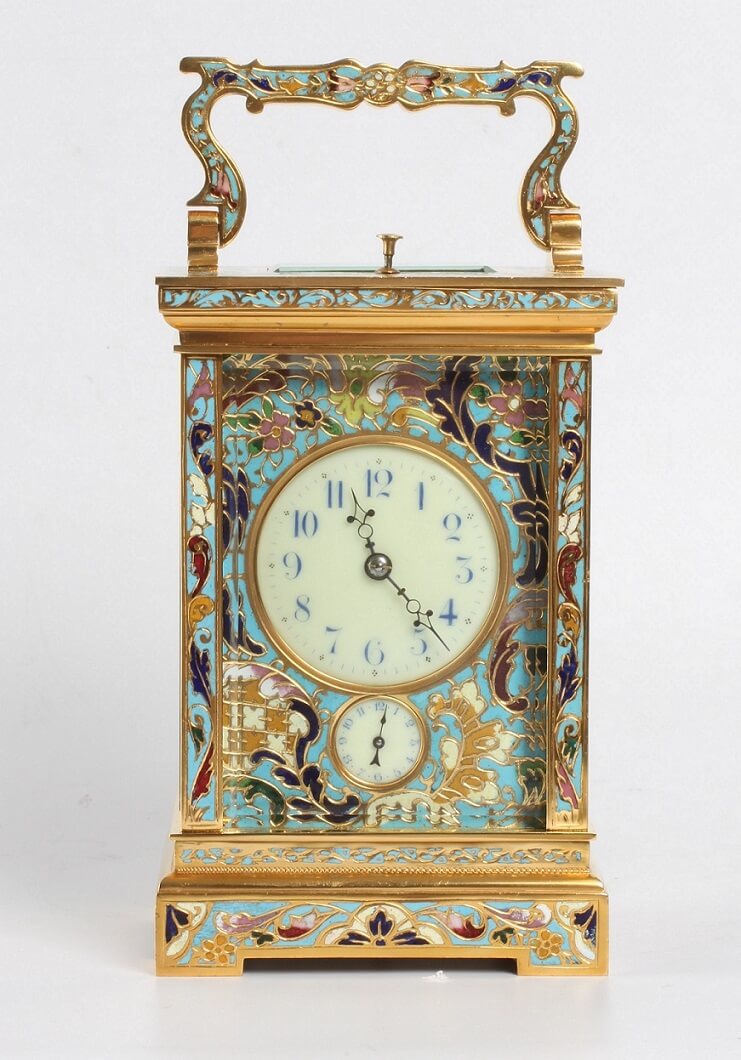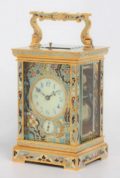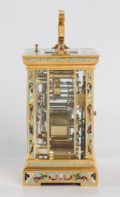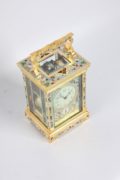 A fine French gilt cloisonné enamel carriage clock, circa 1890
Description
8-day movement with half hour striking with repeat, fine gilt brass Anglaise case with cloisonné enamel.
5-cm dial with blue Arabic numerals and pierced blued hands, mounted in a fine cloisonné enamel mask adourned with branches and flowers, alarm subsidiary below, spring-driven movement with platform lever escapement and of 8-day duration, half hour rack striking on a gong with repeating on demand, alarm, fine gilt brass Anglaise case with lovely cloisonné enamel surmounted by a carrying handle.
Before 1830 travel clocks were rare and expensive. Around that date it was Paul Garnier who created an attractive and affordable type of travel clock that would become a commercial success. Many clockmakers followed and the French carriage clock industry became to be. Until the middle of the 19th Century the emphasis of the production lay on clocks made for actual travel. The makers discovered that these clocks were not only used for travel but also were seen as nice object in an interior. After the middle of the 19th Century many different styles of cases were introduced among which the 'Anglaise' that was only used by the better makers. Around 1870 cloisonné enamel was introduced as an extra but expensive option to embellish carriage clocks. Because of their colourful appearance these clocks were liked all over the world and still are.
Sizes
(Height) 19.5 cm (Width) 10 cm (Depth) 8.5 cm
(Height) 7.7 in (Width) 3.9 in (Depth) 3.4 in
Price
sold