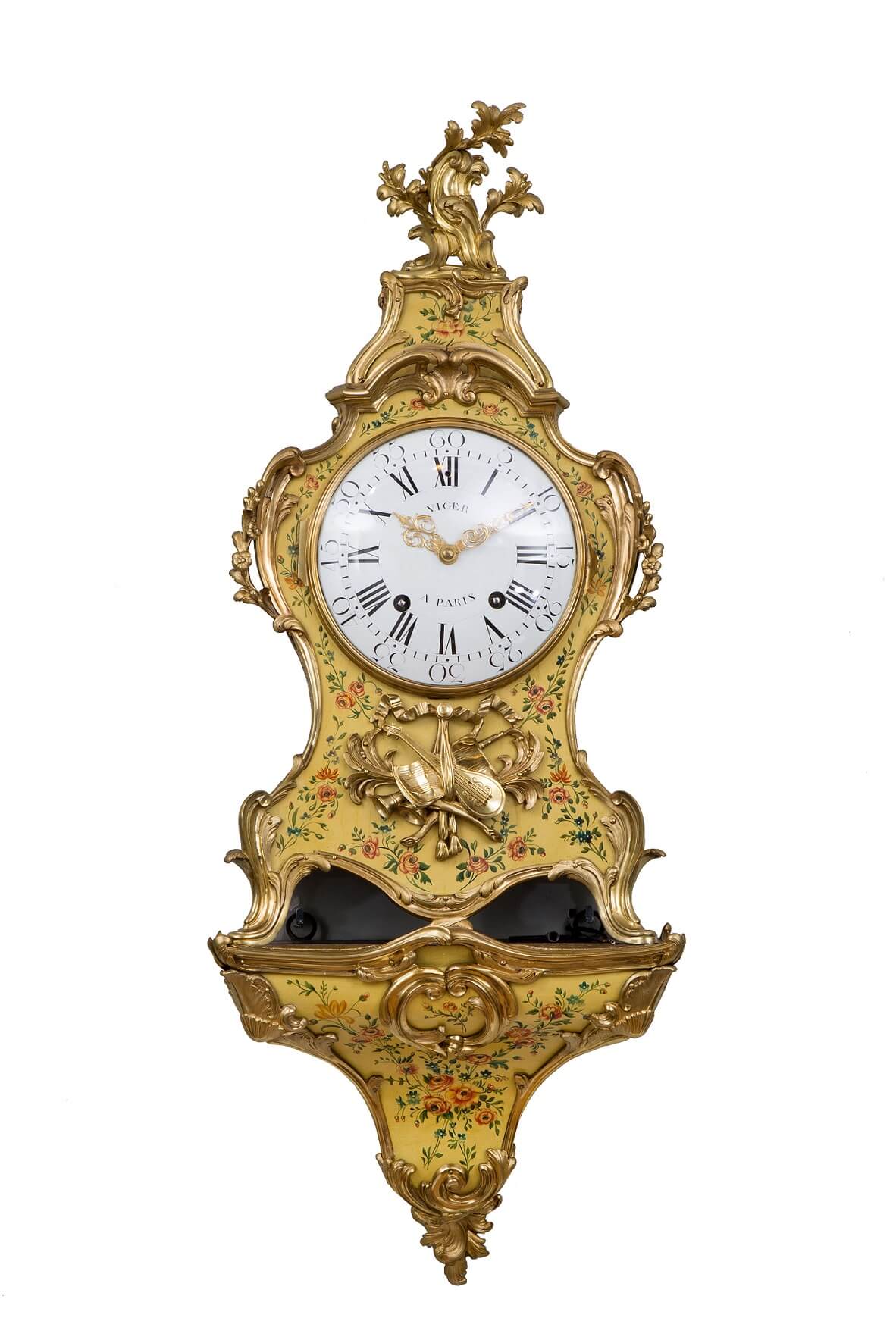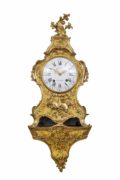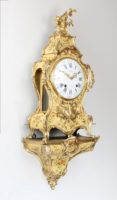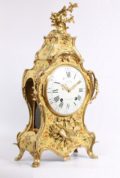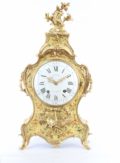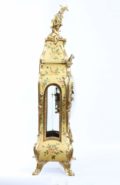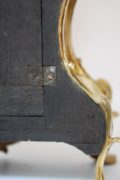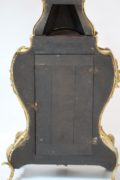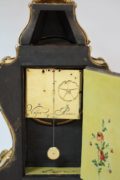 A fine French Louis XV Vernis Martin bracket clock by Viger and Lieutaud, circa 1755
Description
22.5-cm enamel dial with Roman numerals signed Viger A Paris, foliate pierced and engraved gilt hands, 8-day movement with verge escapement and silk suspended pendulum, half hour countwheel striking on a bell, backplate signed Viger A Paris No 1060, well proportioned waisted case with Vernis Martin decor of polychrome flowers on a yellow ground, surmounted by a foliate bronze cresting, further scroll and flowers bronze mounts throughout, raised on rococo feet, back stamped for the cabinet maker B. Lieutaud, on a matching similar stamped ogee shaped bracket.
François Viger worked as master clockmaker from 1745 until 1783. He worked for the court from 1770 and was 'Juré' for the guild in 1771. He worked with the famous bronzier St-Germain and ebéniste B. Lieutaud.
Between around 1730 and 1770 the four Martin brothers ran a factory that specialized in polychrome decoration of a wide variety of object d'art including furniture and clocks. In England this type of decoration is called Japanning because of the imitation of Japanese lacquer that was highly admired and valued in Western Europe. From the early 18th Century on Western craftsmen tried to imitate this work in both technique as décor. Later in the 18th Century this polychrome technique was used also with Western decoration like flowers and scrolls. The Martin brothers did not invent the technique nor were they the only ones applying it. But they were 'vernisseurs du Roi' and their name stuck to the technique in France. It is not surprising that the well proportioned clock with its fine bronzes is signed by the famous furniture maker Lieutaud.
Sizes
(Height) 103 cm total (Width) 40 cm (Depth) 22 cm
(Height) 40.1 in total (Width) 17.7 in (Depth) 8.7 in
Price
sold
Signature
Viger A Paris, B. Lieutaud