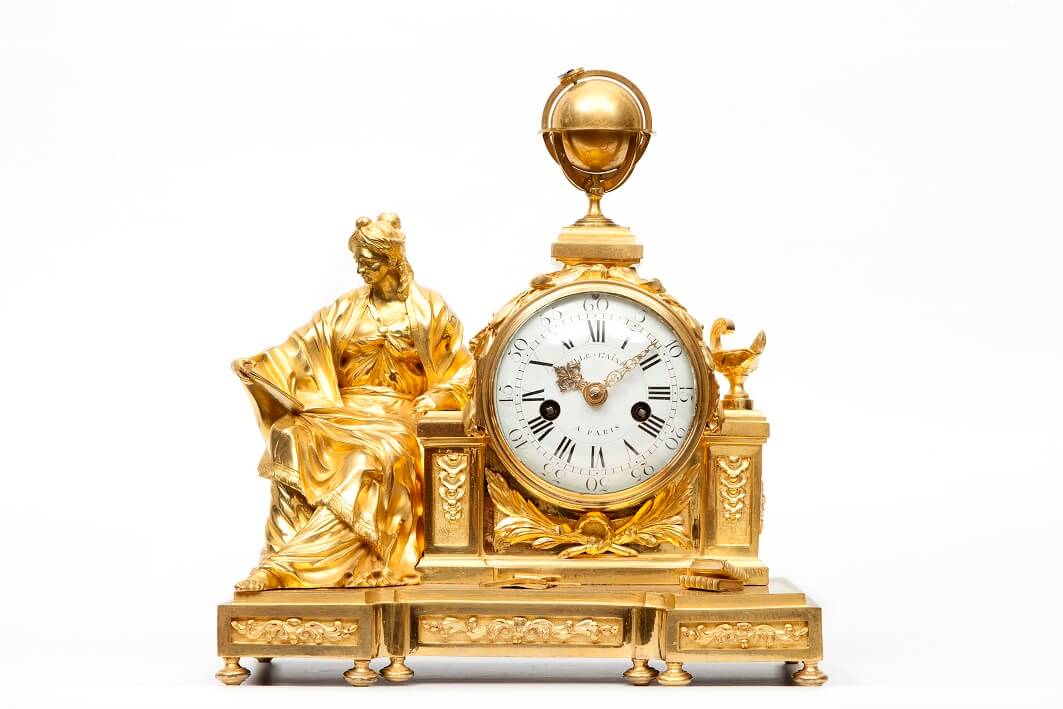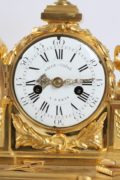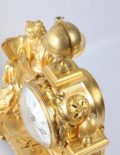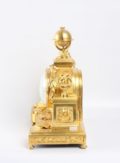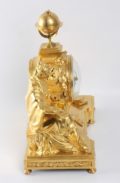 A fine French Louis XVI ormolu mantel clock 'Urania', circa 1760.
Description
8-day movement with half hour striking, finely cast and chiseled ormolu case by Chevalier.
9.5-cm enamel dial with Roman numerals signed Gille L'Aîné A Paris, finely foliate pierced and engraved gilt hands, flat bottomed spring-driven movement with anchor escapement and silk suspended pendulum of 8-day duration, countwheel half hour striking on a bell, finely cast and chiseled ormolu case with garlands and rosettes surmounted by a sphere, flanked by a classical reading lady personifying Urania, moulded break front base with foliate reliefs raised on bun feet, signed at the back for the bronzier Chevalier.
Sizes
(Height) 31.00 cm (Width) 29.50 cm (Depth) 15.50 cm
(Height) 12.2 in (Width) 11.6 in (Depth) 6.1 in
Price
sold
Signature
Gille L'aîné A Paris