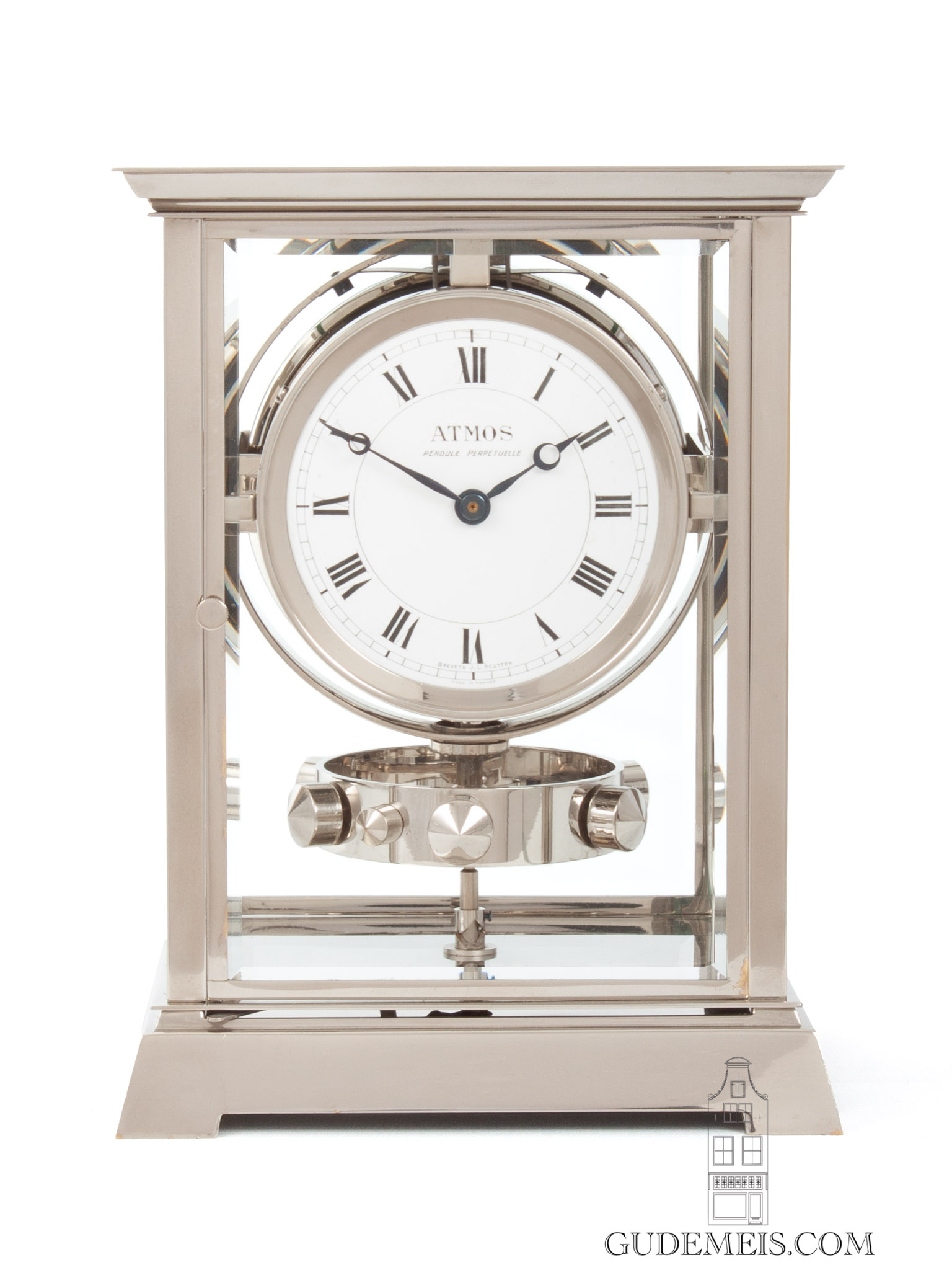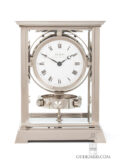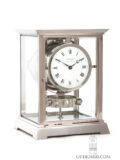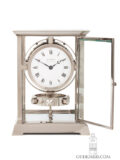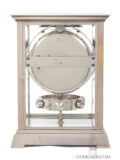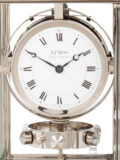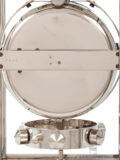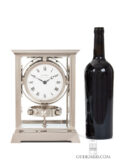 A French Art Deco nickel Jean-Léon Reutter patent atmos clock, circa 1930.
Description
The dial
The 9-cm enamel dial has Roman numerals. The centre is inscribed with 'ATMOS pendule perpetuelle' and below VI 'Brevets J.L. Reutter made in France. The Breguet hands are made of blued steel.
The movement
The movement is driven by a spring. This spring is wound by a mechanism which functions on changes in temperature and barometric pressure. It causes a drum to turn. This turning motion winds the spring. The exceptional movement requires very little energy to run. With only one degree Centigrade temperature difference, the clock can run for 48 hours. The clock is regulated by a large horizontal balance wheel with adjusting screws which has a thirty second oscillation time. On the bracket with which the movement is placed in the case is the number 2148.
The case
The case is made of nickel plated brass and has beveled glass panels to all sides. There are doors at the front and back. In the canted base is the lever for securing the balance for transport.
Sizes
(Height) 24 cm (Width) 18 cm (Depth) 16 cm
(Height) 9.4 in (Width) 7.1 in (Depth) 6.2 in
Price
sold
Signature
Jean-Léon Reutter