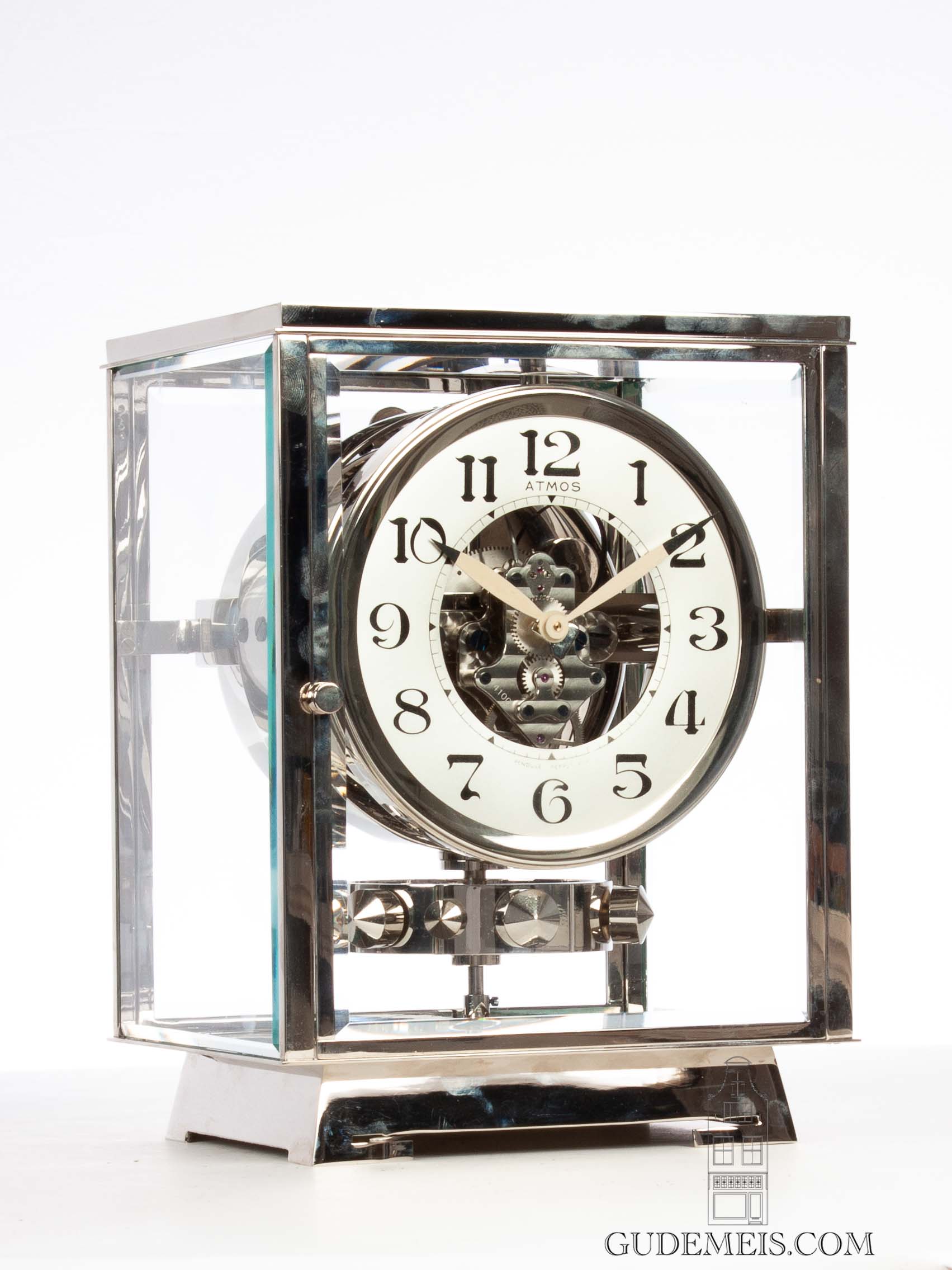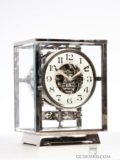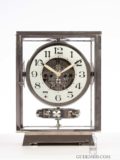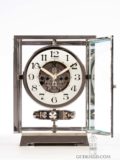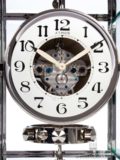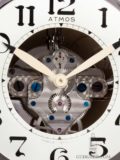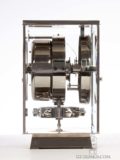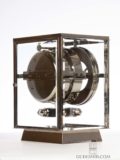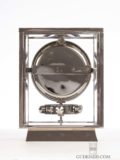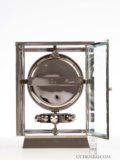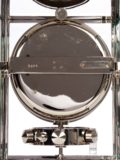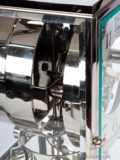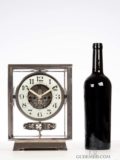 A French Art Deco nickel plated Atmos clock, J.L. Reutter patent, circa 1930.
Description
The chapter ring
The laquered chapter ring has Arabic numerals and is inscribed 'ATMOS' and 'pendule perpetuelle'. The counter balanced hands have black tips for contrast.
The movement
The movement is visible through the open centre of the chapter ring and from all sides which is an attractive feature. It is driven by a small spring which is wound by the turning motion of a drum. This turning motion is caused by changes in temperature. The movement requires extremely little energy to run and it needs only one degree temperature change to be able to run for another 48 hours. The large balance wheel with attractive large rating screws revolves every thirty seconds. The back is numbered 5004 and marked Brevets J.L. Reutter S.G.D.G..
The case
The rectangular nickel plated case has beveled glass panels on all sides and top. To the front and back are doors. The whole is placed on a canted plinth.
Sizes
(Height) 23.5 cm (Width) 17.5 cm (Depth) 14 cm
(Height) 9.3 in (Width) 6.9 in (Depth) 5.5 in
Price
sold
Signature
Jean-Léon Reutter