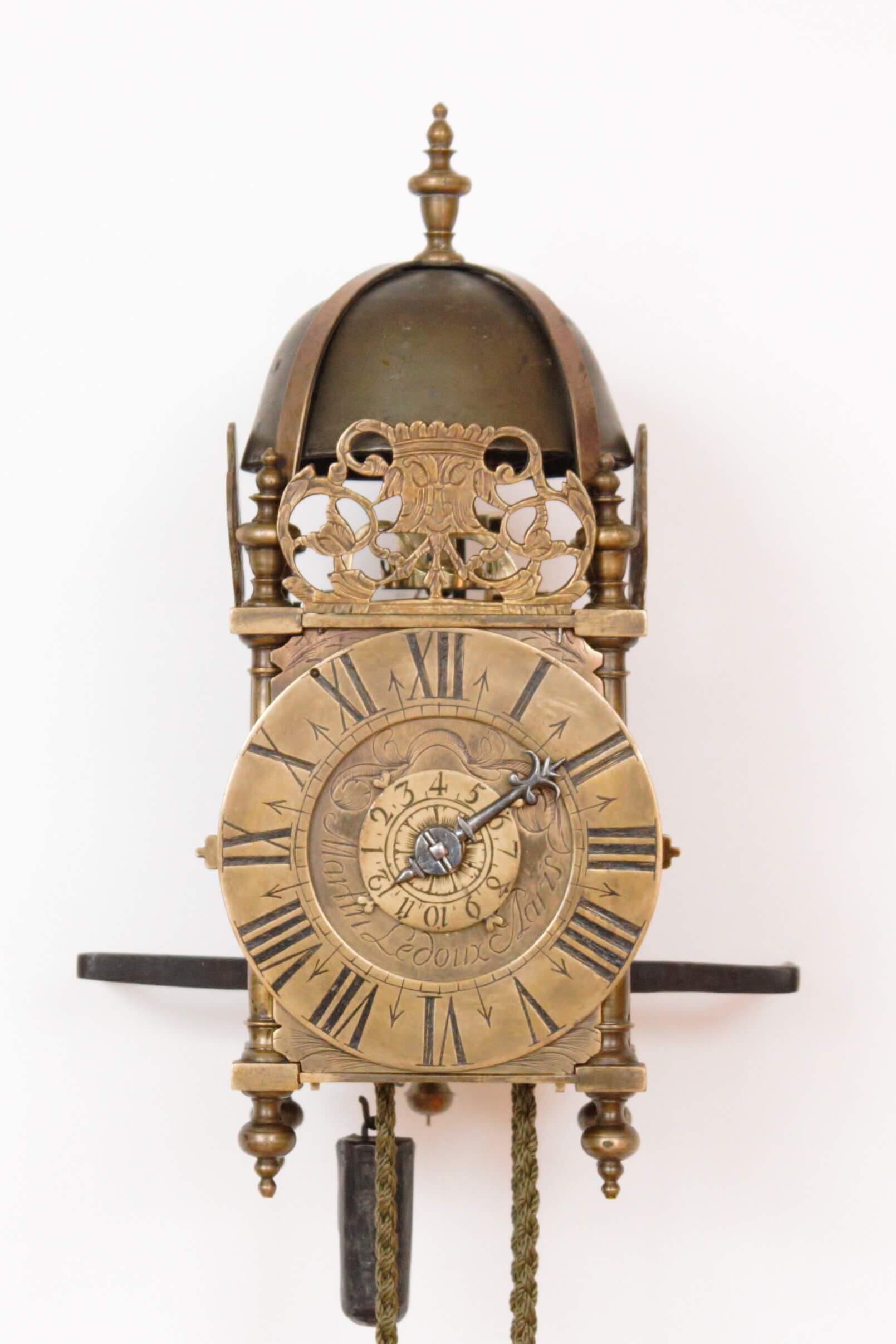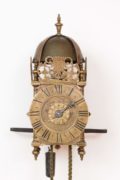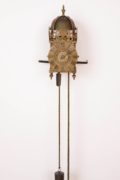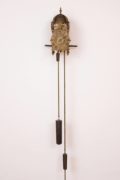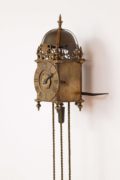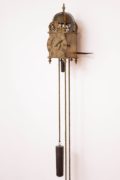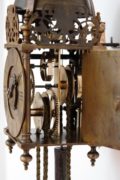 A French brass miniature lantern alarm timepiece, Ledoux A Paris circa 1725
Description
The dial
The 9.5-cm brass dial has engraved Roman numerals and a single blued steel hand. The centre surroundng the alarm disc has foliate engraving and the signature Martin Ledoux A Paris.
HThe movement
The weight driven movement has a duration of 30 hours. It is regulated by means of verge escapement in combination with a short pendulum. The movement also has an alarm that can be set by means of the alarm disc and activated by pulling up the small weight.
The case
The brass case is surmounted by a bell cross with an urn finial. To the front there is a foliate and engraved pierced fret with a sater mask. Below the plain frets to the sides there are doors. The by hoop and spurs suspended clock has four ornamental feet.
The Maker
Martin G. Ledoux (also Le Doux or Le Doud) is recorded becoming clockmaker to the court in 1731. Lit. Tardy, Dictionnaire des Horlogers Français, pp. 360
Sizes
(Height) 25 cm (Width) 9.5 cm (Depth) 13 cm
(Height) 9.8 in (Width) 3.7 in (Depth) 5.1 in
Price
sold
Signature
Martin Ledoux A Paris