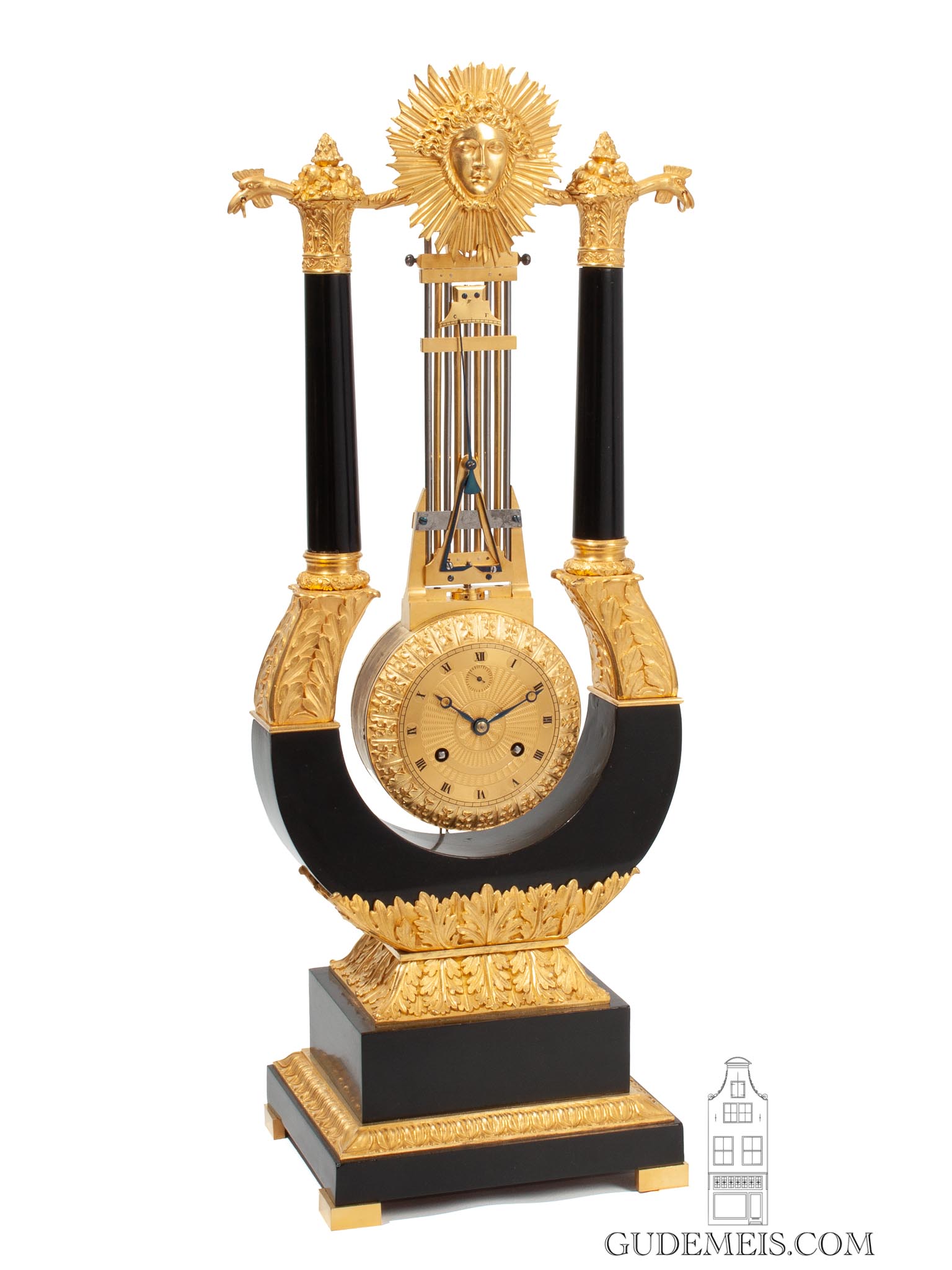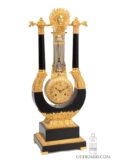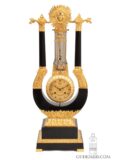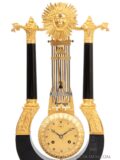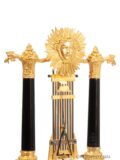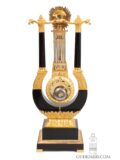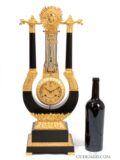 A French Charles X ormolu mounted mantel clock with oscillating movement, circa 1830.
Description
The movement
The movement is driven by two spring barrels and has a duration of eight days. It strikes the hours and half hours on a bell by means of a countwheel. It is regulated by a pinwheel escapement.
The dial
The engine turned (guilloche) ormolu dial has Roman numerals and blued steel Breguet hands. The bezel consists of finely chiseled oak leaves. The whole forms the bob of a compensated gridiron pendulum with temperature gauge.
The case
This pendulum is knife-edge suspended from a lyre shaped ebonized wood case adorned with fine ormolu mounts. Above there is a sunburst mask flanked by two flower baskets on columns. Below there are mounts with acanthus leaves and below these mounts with oak leaves. The whole is fitted on a stepped base raised on square gilt feet.
Sizes
(Height) 58 cm (Width) 22 cm (Depth) 16 cm
(Height) 22.8 in (Width) 8.6 in (Depth) 6.3 in
Price
sold