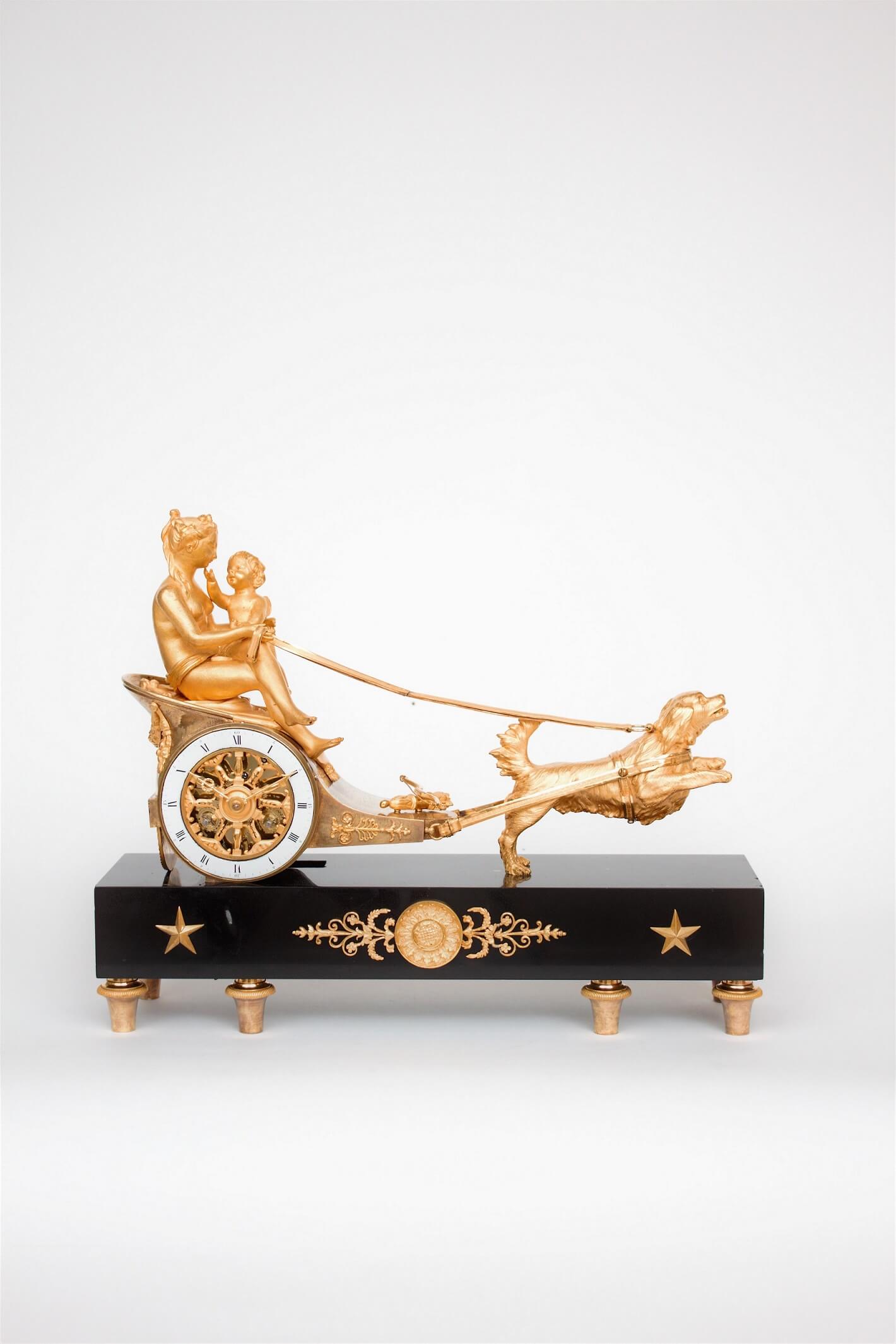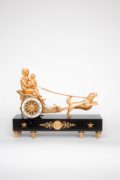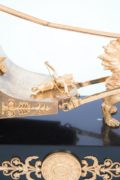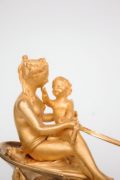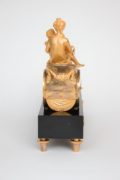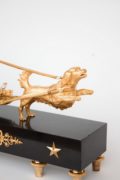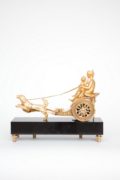 A French empire ormolu and marble chariot mantel clock, circa 1800
Description
The chapter ring
The 9-cm enamel chapter ring has Roman numerals and is numbered for quarters. The finely engraved gilt brass hands hands are shaped as arrows.
The movement
The movement is visible through the spokes of the ormolu centre of the chapter ring. It is driven by two spring barrels and has a duration of eight days. It is regulated by anchor escapement in combination with a silk suspended pendulum. The clock strikes the full and half hours on a bell by means of countwheel.
The case
The chaper ring with ormolu spoke centre forms the wheel of an ormolu chariot with classical mounts to the front and sides. It is driven by a classical nude lady with Cupid to her side. His bow and arrows to the front of the chariot which is pulled by a dog. The whole is placed on a rectangular black marble base with star mounts flanking a rosette with foliate ornament. The clock is ounted on ormolu toupee feet.
Sizes
(Height) 31.6 cm (Width) 40 cm (Depth) 10.5 cm
(Height) 12.4 in (Width) 15.7 in (Depth) 4.1 in
Price
€ 9.000