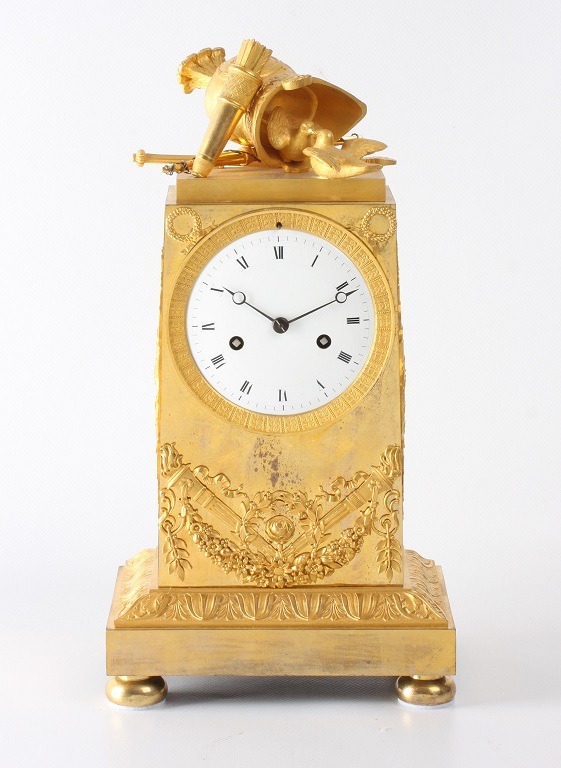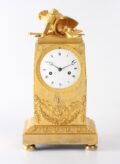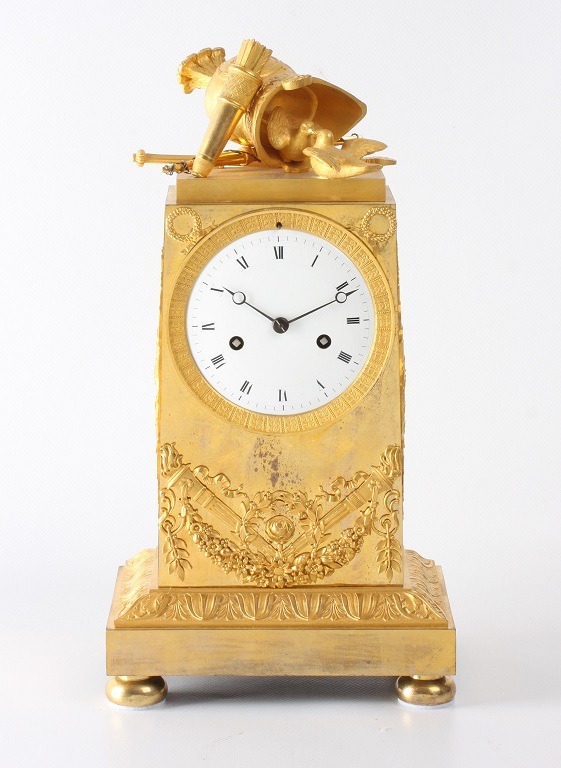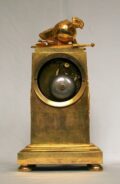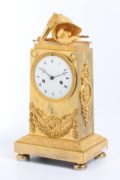 A French Empire ormolu mantel clock 'War and Peace', circa 1800.
Description
8-day spring-driven movement with half hour striking on a bell, fine ormolu case depicting War and Peace.
9-cm enamel dial with Roman numerals and blued steel Breguet hands, sing driven movement with anchor escapement and silk suspended pendulum, countwheel half hour striking on a bell, tapered ormolu case with stepped top surmounted by a helmet with weapons and two doves, the front with wreaths and flabeaus between flowers garlands, the sides with classical pierced relief with a ladies buste, base with acanthus relief moulding raised on bun feet.
Sizes
(Height) 32.50 cm (Width) 17.00 cm (Depth) 12.00 cm
(Height) 12.8 in (Width) 6.7 in (Depth) 4.7 in
Price
sold