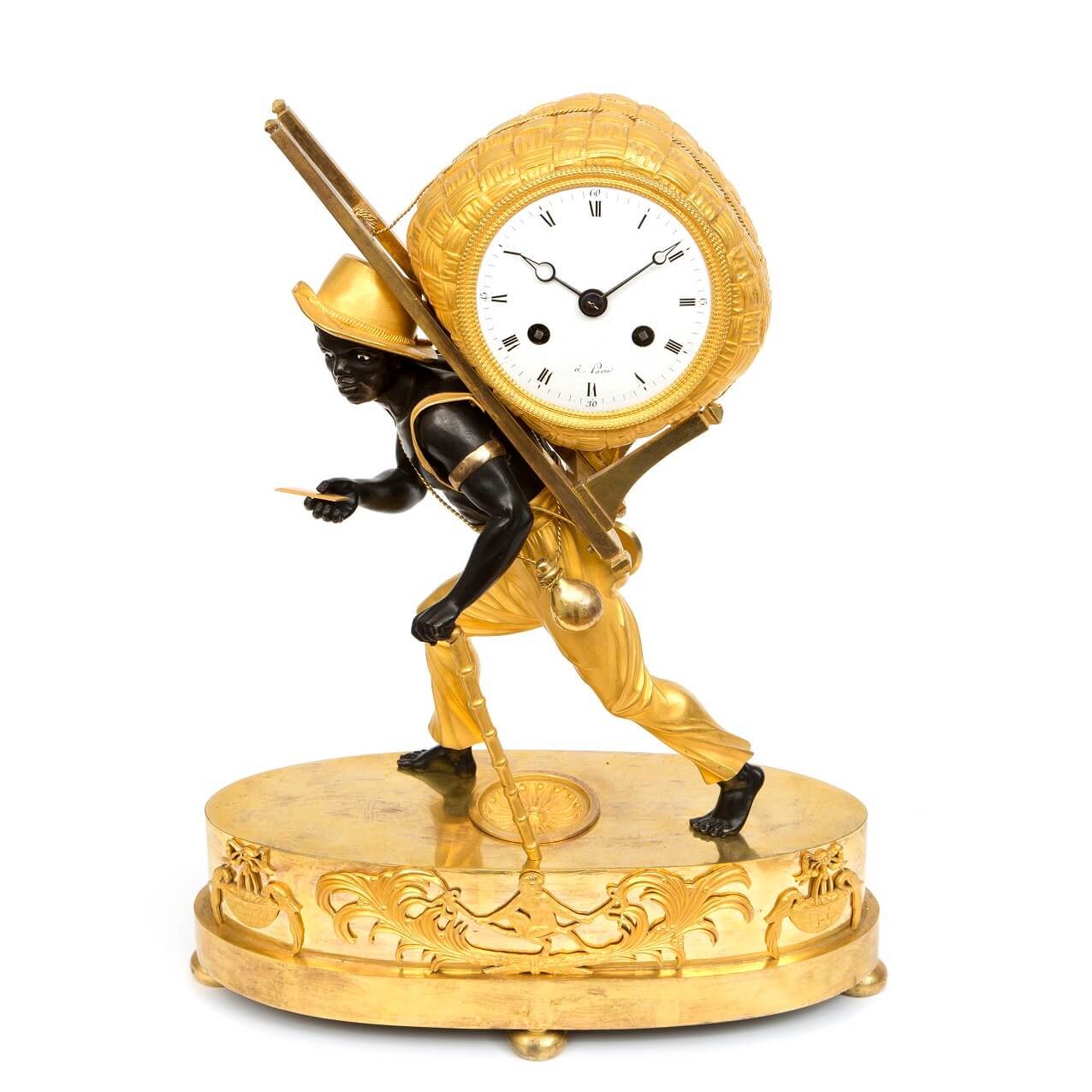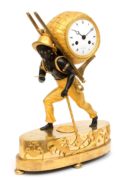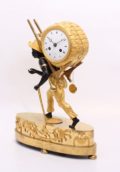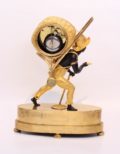 A French Empire 'portefaix' bon sauvage mantel clock, circa 1800
Description
8-day movement with half hour striking, finely cast and chiseled ormolu and patinated bronze case.
8-cm enamel dial with Roman numerals signed à Paris and blued steel Breguet hands, 8-day spring-driven movement with anchor escapement and silk suspended pendulum, countwheel half hour striking, fitted in a 'bale' case carried by a finely cast and chiseled ormolu and bronze porter with cane and letter, on an oval base with pierced reliefs incorporating parrots and a monkey on palm leaves, the whole raised on bun feet.
At the end of the 18th Century the concept of the 'noble savage' (bon sauvage) was introduced by Jean-Jacques Rousseau. In the novels Paul et Virgine by Bernardin de Saint-Pierre and Atala by Chateaubriand which were bestsellers these noble savages also appeared. In this way the bronziers were inspired to design the 'au bon sauvage' mantel clocks.
Sizes
(Height) 36 cm (Width) 27.5 cm (Depth) 10 cm
(Height) 14.2 in (Width) 10.8 in (Depth) 3.9 in
Price
sold