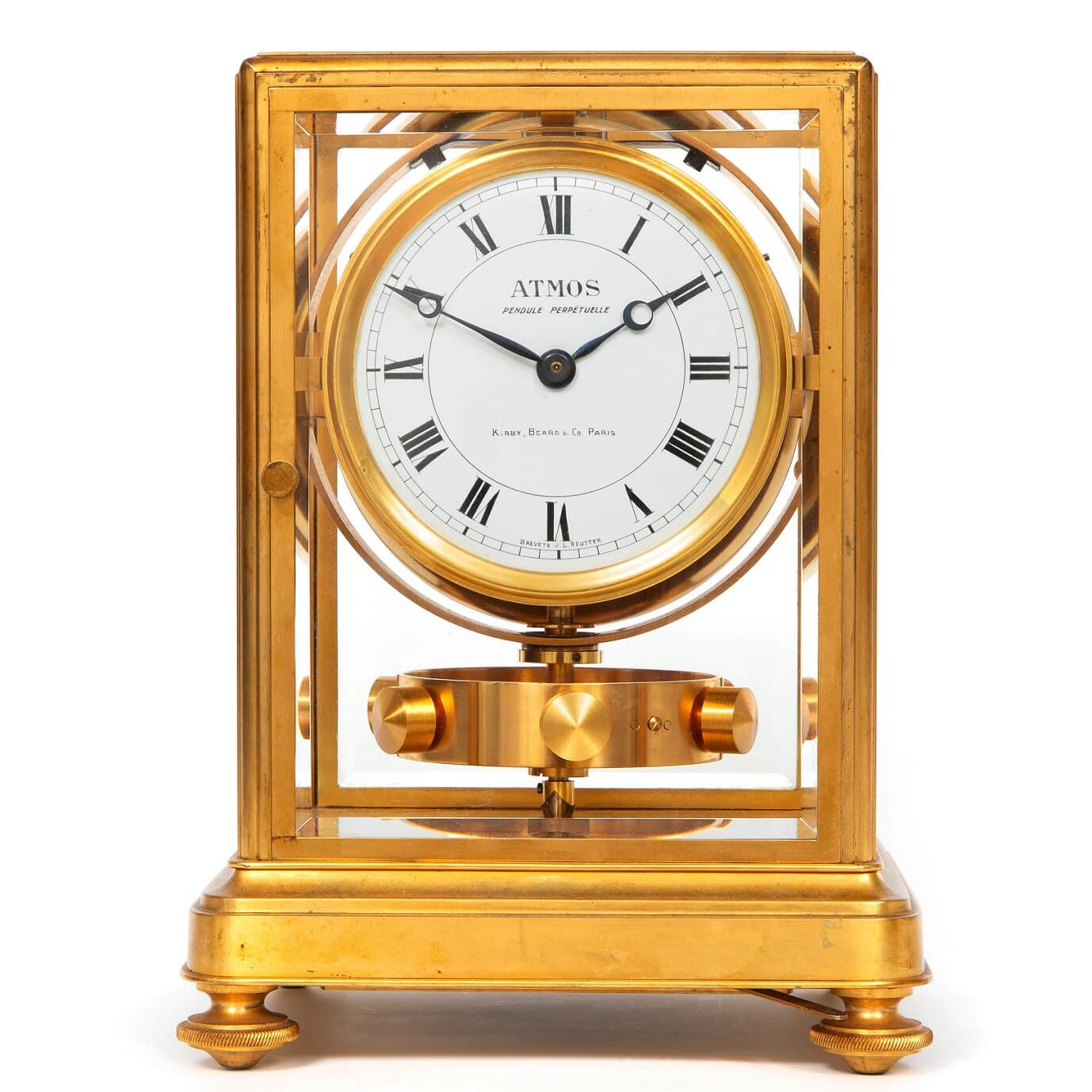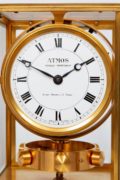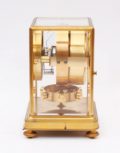 A French art deco gilt brass atmos clock, J.L. Reutter, circa 1930
Description
The dial
The 9-cm enamel dial with Roman numerals is signed ATMOS pendule perpetuelle and for the retailer Kirby, Beard & Co. Paris. Below it is inscribed Brevets J.L. Reutter The Breguet hands are made of blued steel.
The movement
The movement is numbered6248 and has a small plaque engravedBrevets J.L. Reutter S.G.D.G. It has a large horizontal balance with an oscillation of thirty seconds. The movement is driven by a spring which is wound by a mechanism in a drum that turns under the influence of temperature changes. Since this also happens with only small changes the clock keeps on running.
The case
The gilt brass one-piece case has beveled glass panels on the top and all sides. The moulded plinth is raised on turned feet.
Sizes
(Height) 23 cm (Width) 17 cm (Depth) 16 cm
(Height) 9.1 in (Width) 6.7 in (Depth) 6.3 in
Price
sold
Signature
Jean-Léon Reutter