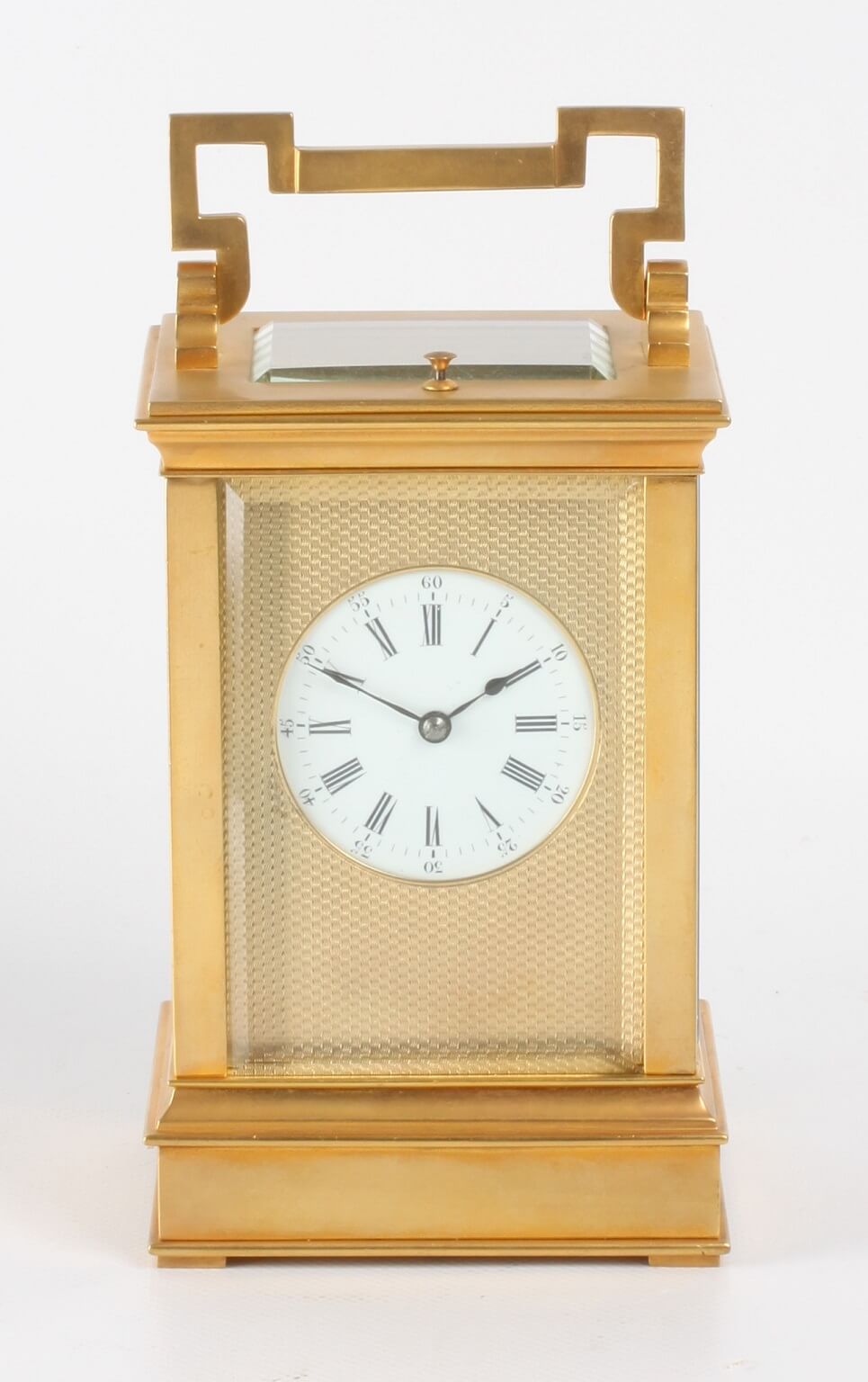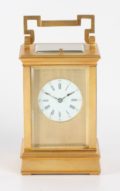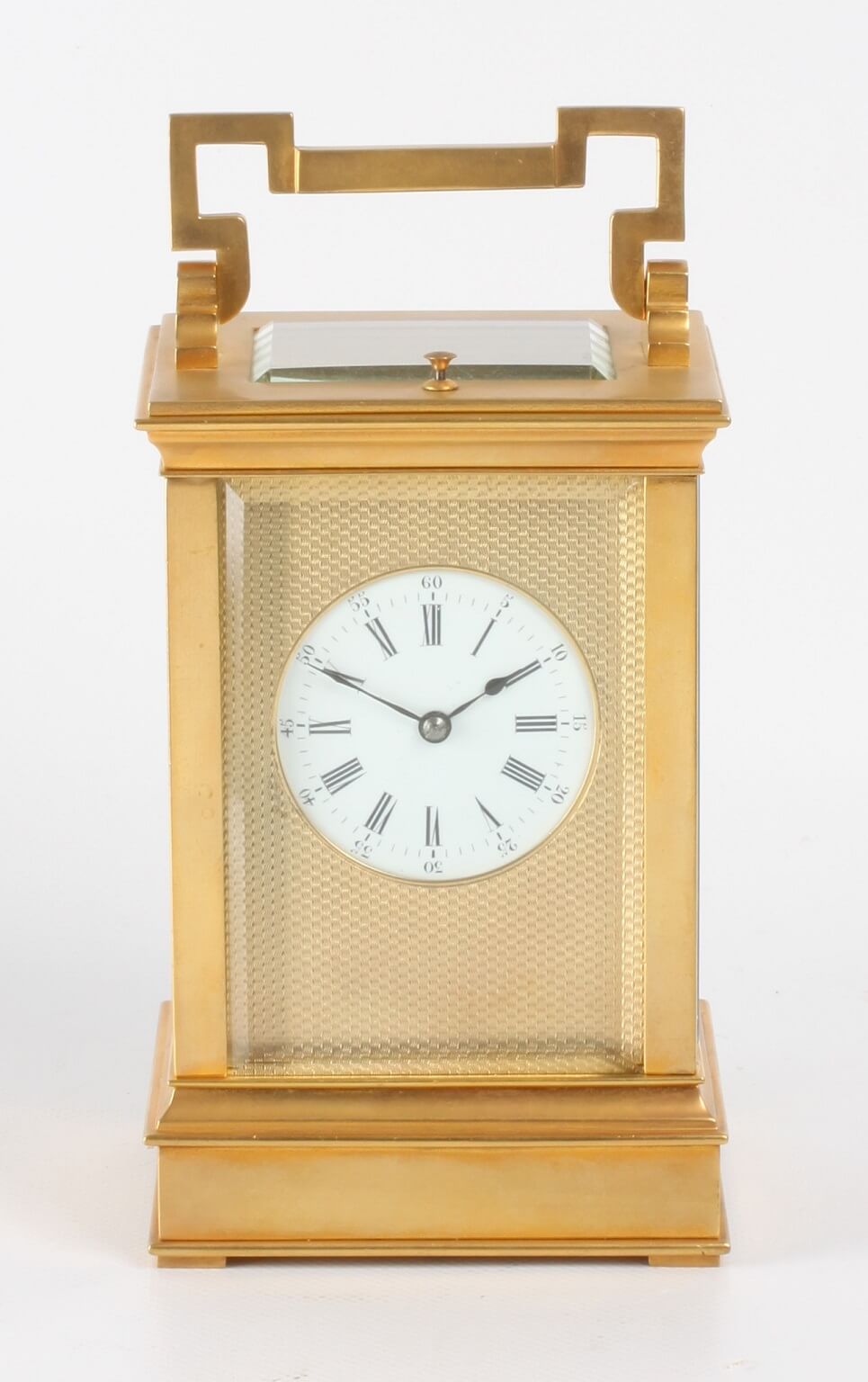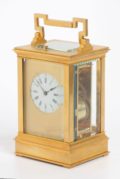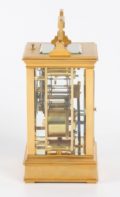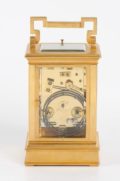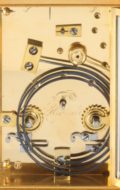 A French gilt brass Anglaise carriage clock with repeat, circa 1880.
Description
8-day movement with half hour striking and repeating, gilt brass Anglaise case.
5-cm enamel dial with Roman numerals and fine blued steel pear-shaped hands, fitted in an engine turned gilt brass mask, 8-day spring-driven movement with platform anchor escapement marked B for Brocot, half hour rack striking on a gong, repeating on demand, fine gilt brass case à Anglaise surmounted by a handle, inset with beveled glass panels.
Sizes
(Height) 18.50 cm (Width) 11.00 cm (Depth) 8.50 cm
(Height) 7.3 in (Width) 4.3 in (Depth) 3.3 in
Price
€ 4.250