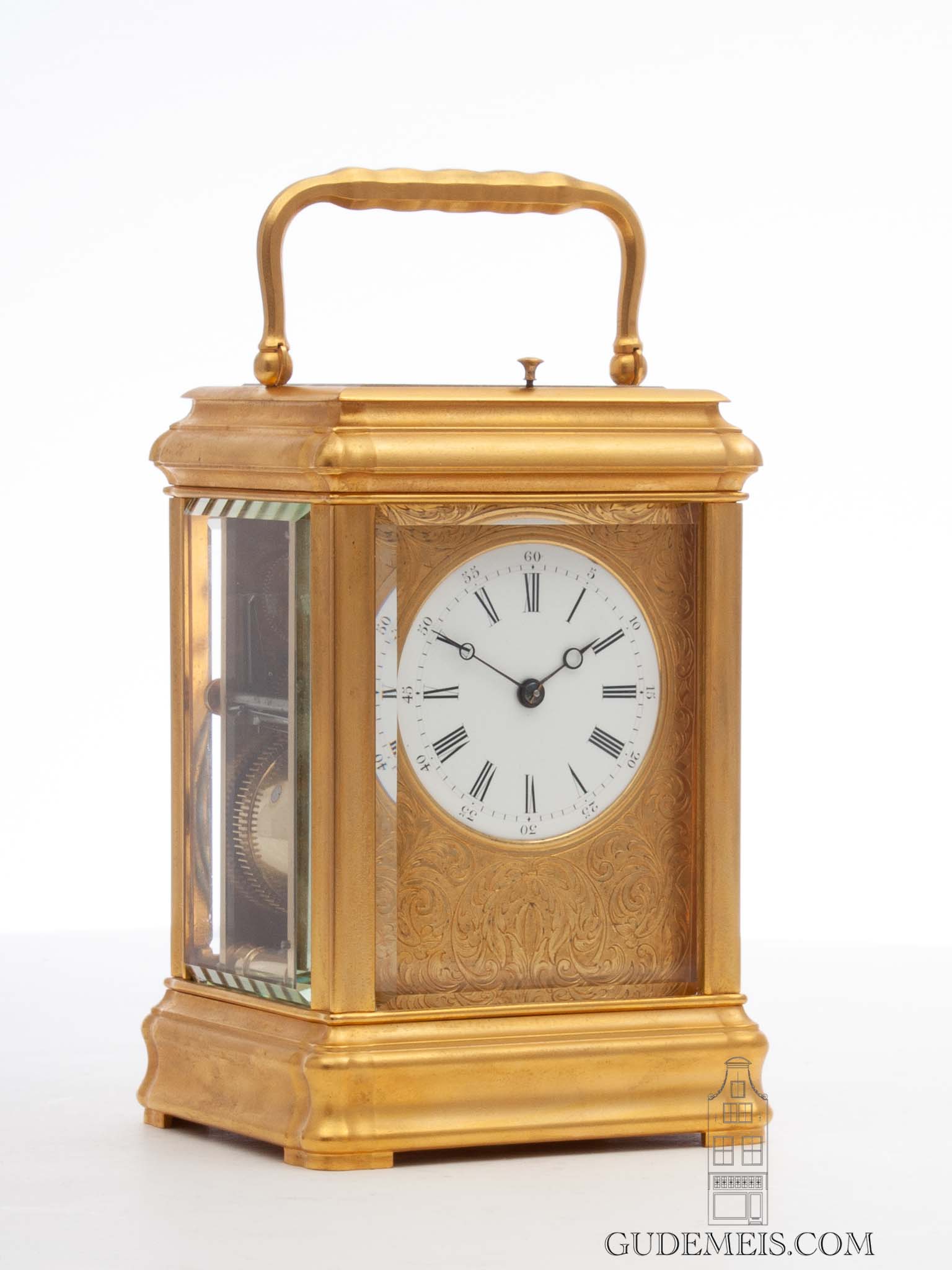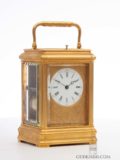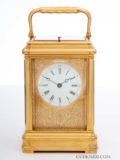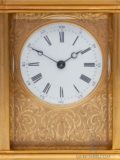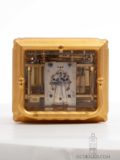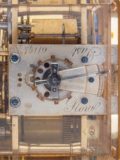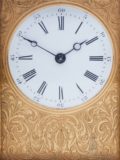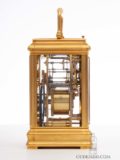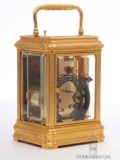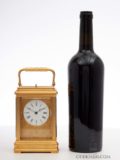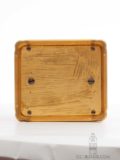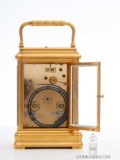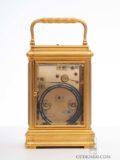 A French gilt brass gorge case carriage clock with engraved mask, circa 1870
Description
The dial
The annular 5.5-cm enamel dial with Roman numerals is fitted in a beautifully foliate engraved gilt mask. The Breguet hands are made of blued steel.
The movement
The well made movement is driven by two spring barrels and has a duration of eight days. It is regulated by a beautifully made platform escapement marked GV and numbered N 74119 consisting of a anchor escapement in combination with a bi-metallic balance with adjustment screws. The clocks strikes the hours and half hours by means of rack striking on a gong. The last hour will be repeated by pushing the button on top of the case.
The case
The type of this fine gilt brass case with its rounded mouldings is called 'gorge'. It is surmounted by a handle and has a large beveled top glass panel showing the escapement. There are further beveled glass panels at all sides. The moulded plinth is raised on flat feet.
Sizes
(Height) 18 cm ( handle up) (Width) 9.5 cm (Depth) 8.5 cm
(Height) 7.0 in ( handle up) (Width) 3.7 in (Depth) 3.3 in
Price
Sold
Signature
GV