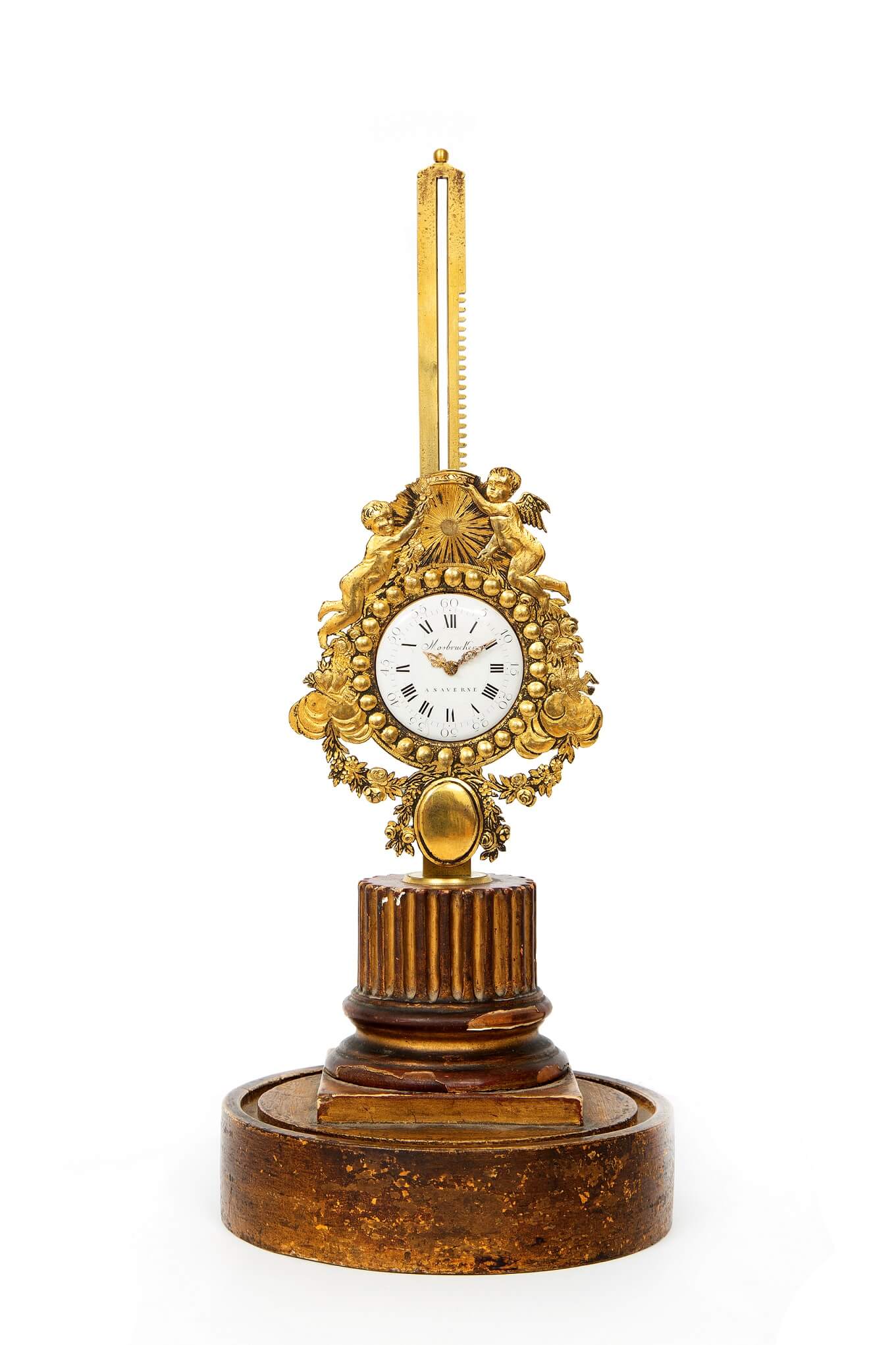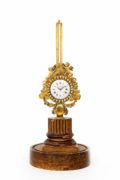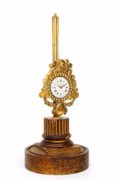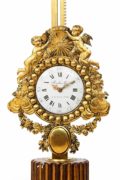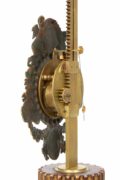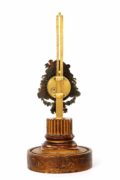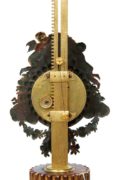 A French gilt bronze rack mantel timepiece Mosbrucker A Saverne, circa 1770
Description
The dial
The enamel dial has Roman numerals and five minute outer marking and is signed Mosbrucker A Saverne. The hands are finely pierced and made of gilt brass. The dial is set in a gilt brass surround with two putti holding a crown above a sunburst. Below the putti there are two burning hearts on the left and two mating doves to the right. Both are on clouds with trailing garlands with an oval medallion below. The symbolism is the ornament might well indicate that this clock was made in honour of a marriage.
The movement
The plated movement has a duration of thirty hours. It has a short pendulum in combination with verge escapement. The movement is driven by a standing barrel which is wound by pushing the whole down along the rack. This means that the clock will slowly move upwards while running.
The case
The brass rack is placed on the lower part of a wooden fluted column which is on an annular base.
Sizes
(Height) 33.5 cm (Diameter) 14 cm
(Height) 13.2 in (Diameter) 5.5 in
Price
sold
Signature
Mosbrucker Saverne