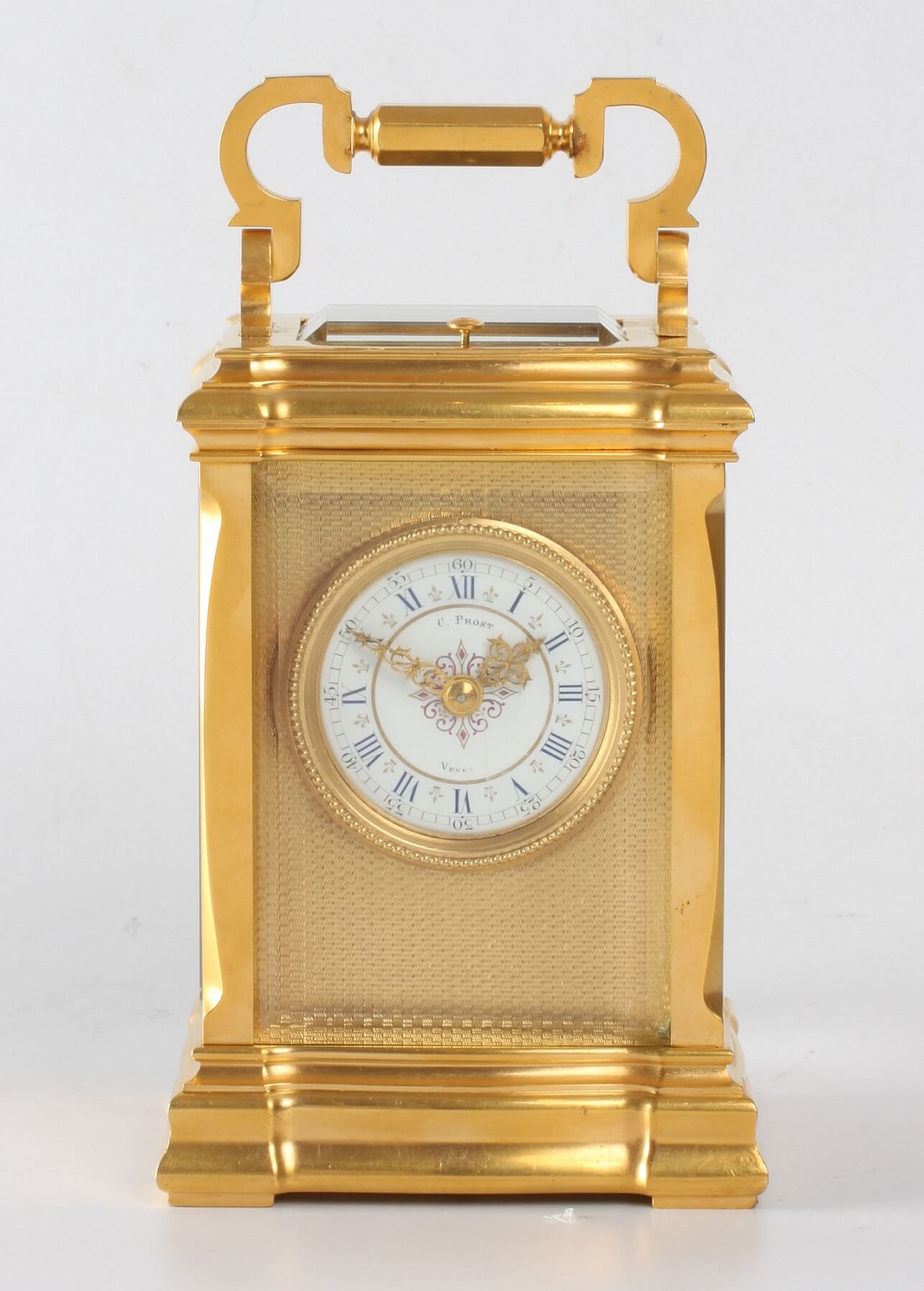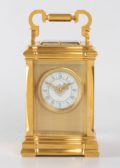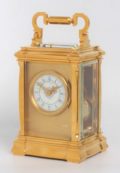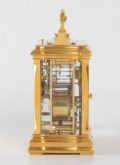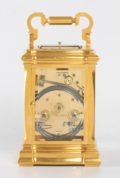 A French gilt carriage clock in unusual case, C. Prost, circa 1890.
Description
8-day movement with half hour striking, gilt brass case of unusual form.
4.3-cm enamel chapter ring with blue Roman numerals and fleur-de-lys half hour markings, centre with foliate roset and signed for the retailer C. Prost Vevey, finely foliate pierced gilt hands, set in a engine turned gilt brass mask, spring-driven movement with platform lever escapement of 8-day duration marked 'B', half hour rack striking on a gong with repepating on demand, gilt brass case of unusal and elegang form, surmounted by a handle and with organic shaped moulded parts throughout with beveled glass panels.
Sizes
(Height) 18.5 cm (Width) 10 cm (Depth) 8.5 cm
(Height) 7.3 in (Width) 3.9 in (Depth) 3.4 in
Price
€ 5.750
Signature
C. Prost Vevey