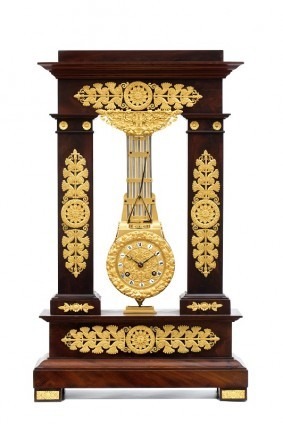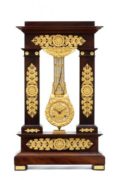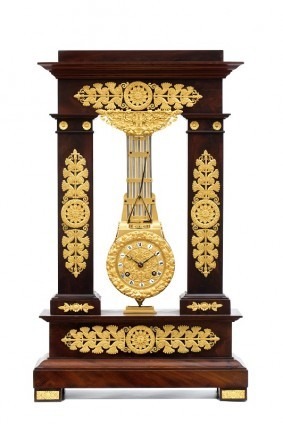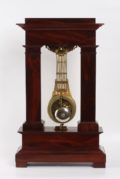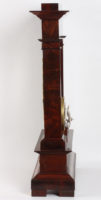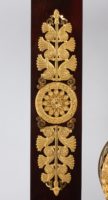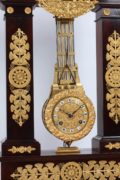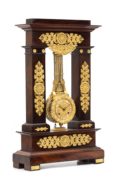 A French late-Empire mahogany oscillating mantel clock, circa 1820.
Description
8-day movement with half hour striking fitted in the bob of the oscillating pendulum, case veneered with lovely mahogany of rich color and further adorned with fine ormolu mounts.
8-day spring-driven movement with anchor escapement and half hour countwheel striking on a bell, ormolu dial with annular enamel cartouche Roman numerals and fine foliate relief centre, blued steel Breguet hands, forming the lower part of the gridron pendulum with temperature gauge, knife-edge suspended from the mahogany veneered stepped case, supported by two columns, the whole adorned with finely cast and chiseled pierced foliate ormolu mounts, moulded rectangular base on block feet with ormolu relief.
Sizes
(Height) 53.00 cm (Width) 32.50 cm (Depth) 12.00 cm
(Height) 20.87 in (Width) 12.80 in (Depth) 4.72 in
Price
sold