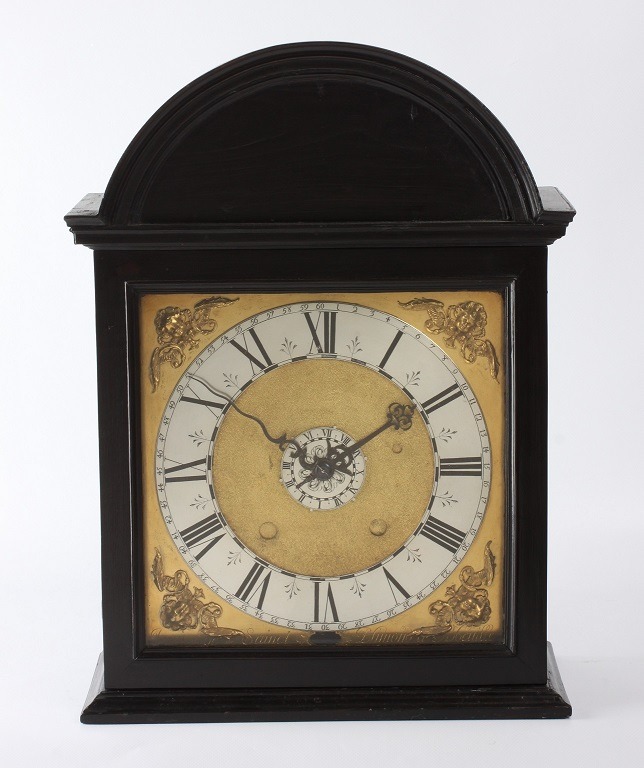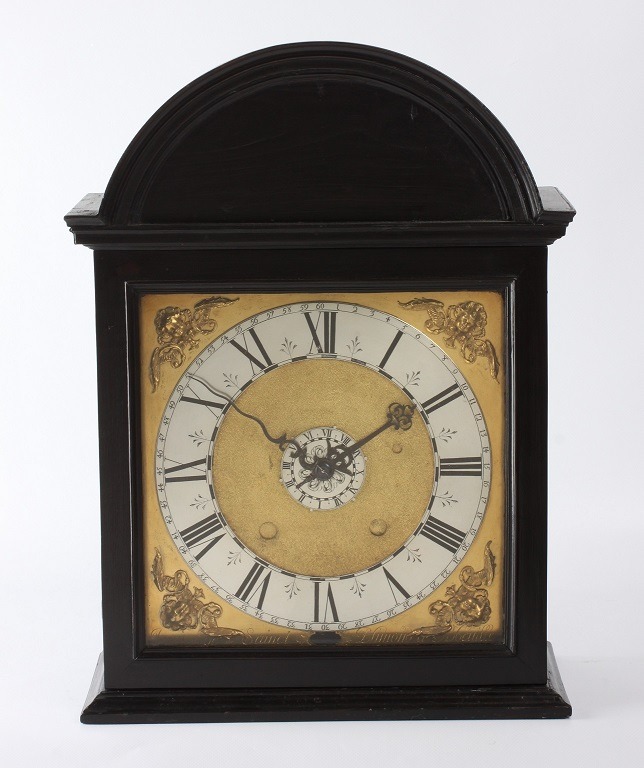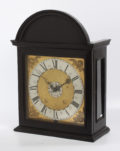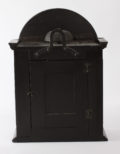 A French Louis XIV 'Religieuse' wall clock, Jean de St Blimond, circa 1670
Description
movement of 3 week duration, with half hour striking and alarm, ebonized wood case.
22-cm brass dial signed below Jean de Sainct Blimond à Abbeville, applied silvered engraved chapter ring with Roman numerals and full outer minute numbering, shaped blued hands and silvered alarm disc, fine matted centre with shutters for the winding holes, cherub spandrels, simiarly signed movement with three week duration, verge escapement and silk suspended pendulum, half hour countwheel striking and alarm on a bell, surmounted on the ebonized wood case with moulded arched pediment, glass panels to the sides with mouldings.
The dial of this fine clock resembles the dials of English bracket- and longcase clocks of the period. This is not strange becuase the English influence was considerable in Normandy at the time. The movement and case are more typical of the more usual French  Pendule Religeuse'.
Christiaan Huygens a scholar and astronomer invented the pendulum movement in 1657 and had it made by Salomon Coster. Before clocks had run with an error margin of about ten minutes a day which was now changed to mere seconds! Within a few years this invention spread all over Europe which is astonishing when one realizes that travelling was done on horseback and stage coach. In Holland the first pendulum clocks are called Hague clocks because they originate from that city. In France these clocks are called 'Religieuses'. Not because the clergy had anything to do with it, but because 'religieus' also means 'precise'. But besides its rarity it has a strong austere appearance fitting in many good interiors.
Sizes
(Height) 45.00 cm (Width) 32.50 cm (Depth) 16.00 cm
(Height) 17.7 in (Width) 12.8 in (Depth) 6.3 in
Price
sold
Signature
Jean de Sainct Blimond à Abbeville