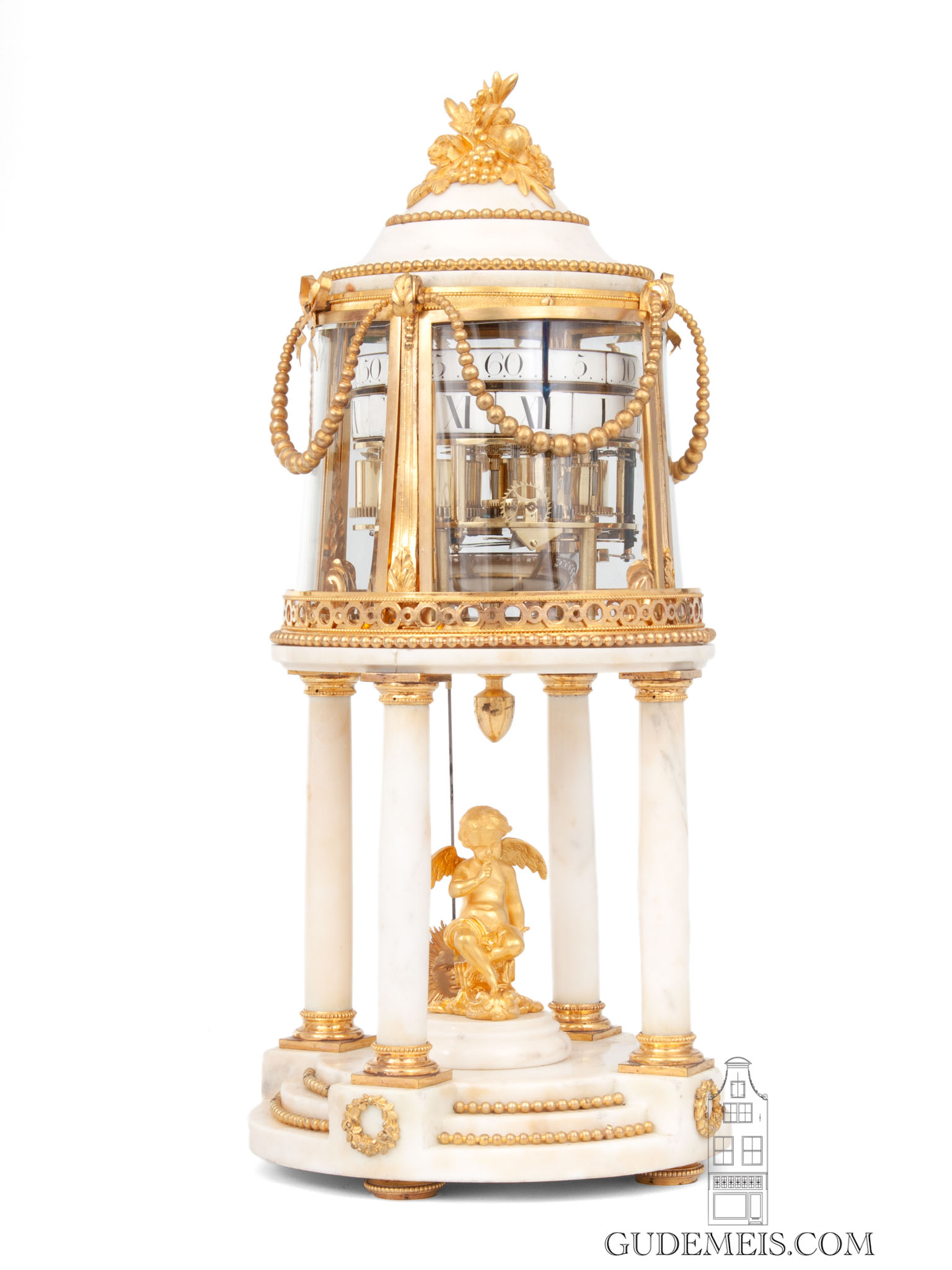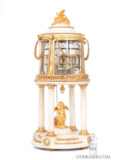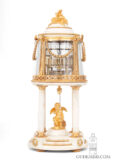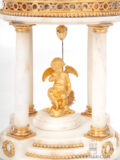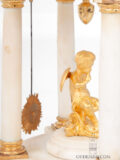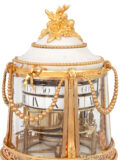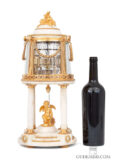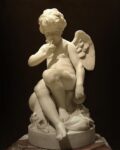 A French Louis XVI marble and ormolu 'temple d'amour', cercles tournants mantel clock, circa 1780.
Omschrijving
Temple d'amour
During the reign of Louis XVI all over Europe a renewed interest in the art and architecture of the ancient Greeks and Romans. This interest was also kindled by the discovery of Pompeii. During this period of Classicism artists and artisans alike used the art of the antiques as source of inspiration. This is clearly visible with this clock that was modeled as a classical temple. When it was made the knowledge on the classics wasn't as profound as it later became after research and excavations in the 19th and 20th Centuries. Therefore the execution is more freely and creative than with later classicism. Among dealers and collectors the model is often refereed to as 'temple d'amour' which translate into temple of love. Amusing is the fact that the figure a Amor sitting below is clearly inspired by the famous sculpture of Falconet. Finally there is the unusual way in which the clock shows the time. In stead of hands there are two revolving horizontal annular chapter rings showing time. These 'cercles tournants' (turning circles) make this well designed clock even more special and attractive.
Cercles Tournants
As stated above this clock has two revolving chapter rings which consist of enamel plaques. The Arabic numerals displaying the minutes and the Roman numerals the hours. These 'cercles tournants' turn across a fixed pointer.
anchor escapement
The visible movement is driven by two spring barrels and has a duration of at least eight days. It has anchor escapement in combination with a silk suspended pendulum with sunburst mask bob. The clock strikes the full and halve hours by means of a countwheel on a bell.
Classicism
The white marble case is surmounted by a gilt bronze mount with fruits and flowers on a moulded lid. This lid rests on gilt bronze volutes in between which the movement is placed. It is protected by arched glass panels fitted in brass mouldings. This plateau is lined with a gilt bronze gallery and pearl rim. It is supported by four ormolu mounted columns with Amor sitting in between. The annular base has steps between the bases of the columns and in raised on ormolu feet. Both the design shaped as a temple and the decorative ornaments are typical for the Classicisme of the Louis XVI period.
Afmetingen
(Height) 45 cm (Diameter) 20 cm
(Height) 17.7 in (Diameter) 7.9 in
Prijs
Sold