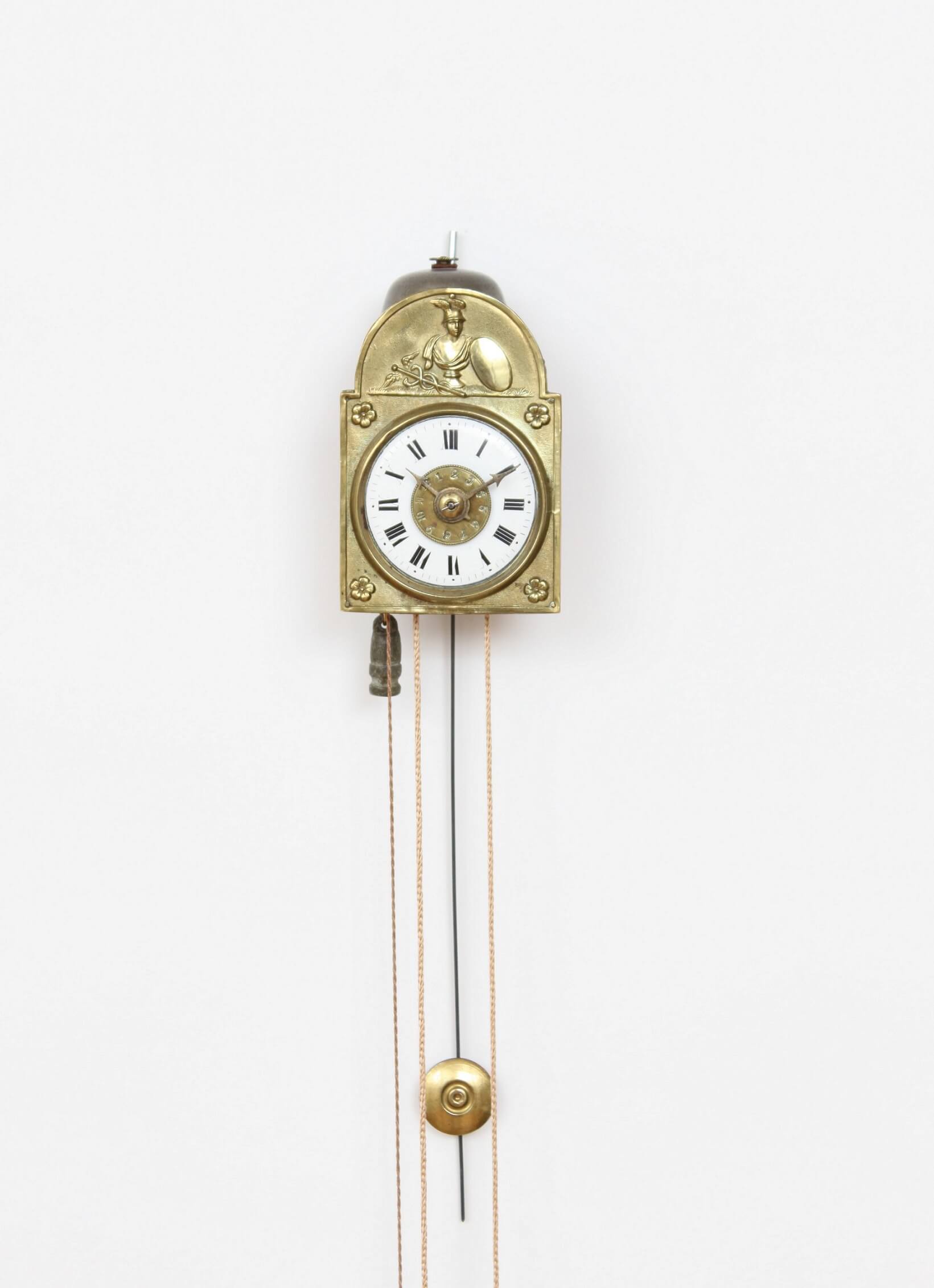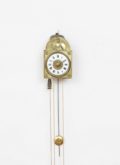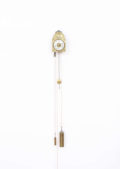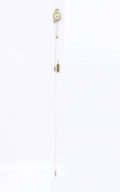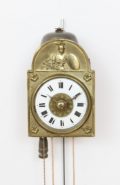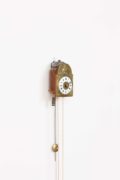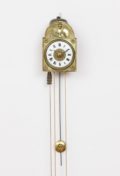 A German miniature Sorg wall alarm timepiece, circa 1840
Description
This German wall timepiece was made in the manner of Josef Sorg who specialised in miniature wall clocks and thus is called Sorg clock.
The dial
The 5-cm enamel dial has Roman numerals in combination with a brass alarm disc and blued steel hands. The dial is set in a pressed brass surround with a bust of Mercury in the arch.
The Movement
The movement is driven by a weight and has a duration of nearly a day. It is regulated by an anchor escapement in combination with a pendulum. Beside the going train the timepiece has an alarm striking on a bell.
The case.
The movement is fitted in a wooden case with doors on both sides. At the back it has a suspension hoop and spurs.
Sizes
(Height) 10 cm (Width) 6 cm (Depth) 5,5 cm
(Height) 3.9 in (Width) 2.4 in (Depth) 2.2 in
Price
sold