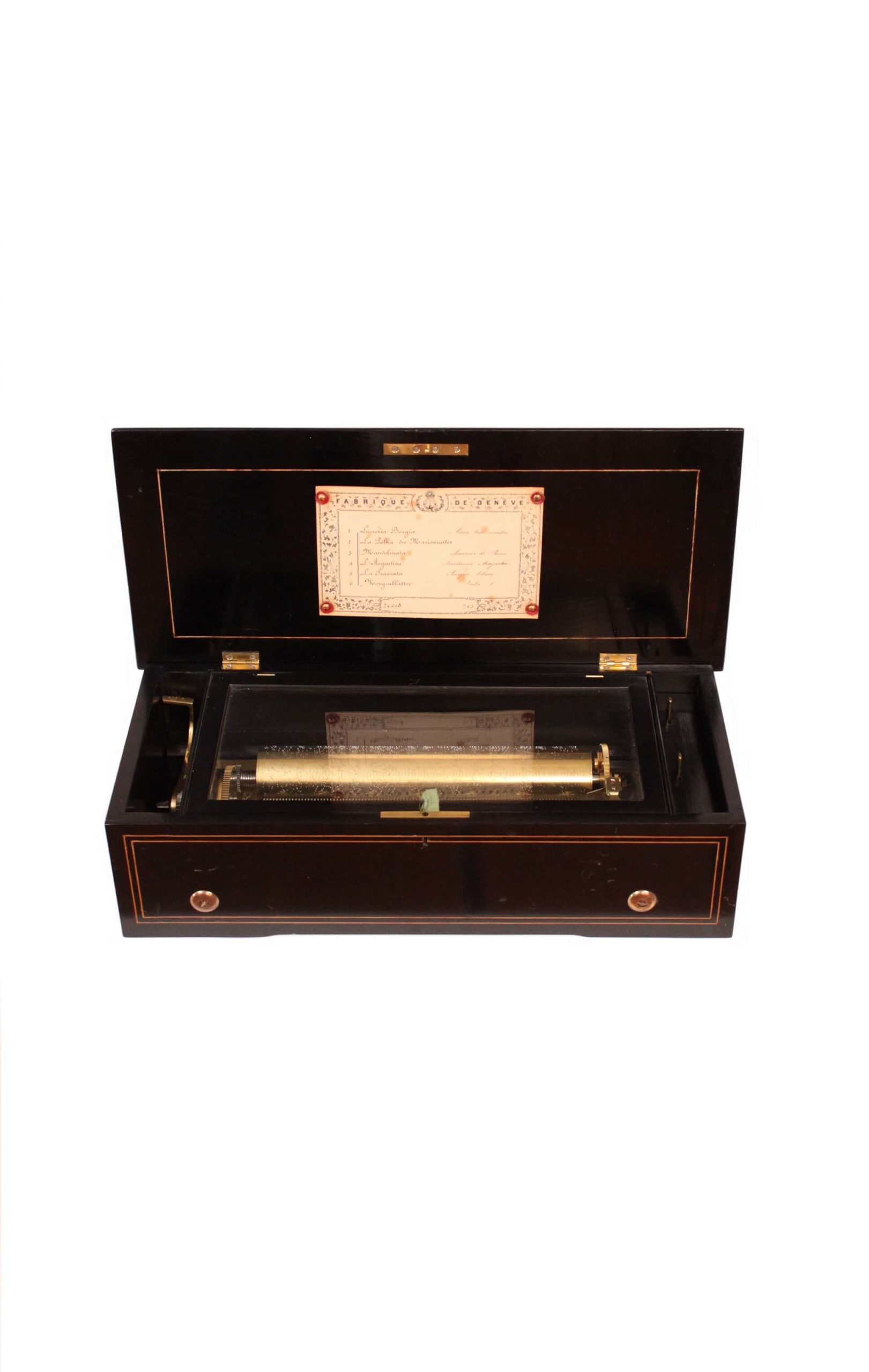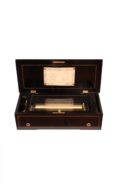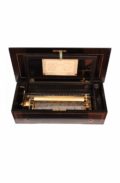 A good Swiss rosewood six air cylinder music box by Bremond, circa 1870.
Description
The Mechanism
The brass mechanism is driven by a spring barrel with a fixed winding handle which is numbered 26508. It plays one of sic melodies with a 27.5-cm pinned cylinder on a steel comb. On the right side are two operating levers. One for start/stop playing. The other for repeating/changing the melody.
The case
The rectangular case has inlaid string banding. The lid is veneered with rosewood and a marquetry ornament incorporating musical instruments. On the inside of the lid is the tunesheet which is numbered identically.
The Melodies
1. Lucretia Borgia — Ama tua Madre
2. La Polka des Marionettes
3. Mandolinata — Souvenir de Rome
4. L'Argentine — Fantasie Mazurka
5. La Traviata — Sempre libera
6. Morgenblätter — Valse 1
Sizes
(Height) 13.5 cm (Width) 51 cm (Depth) 22.5 cm
(Height) 5.1 in (Width) 20 in (Depth) 8.9 in
Price
€ 8.750
Signature
Bremond