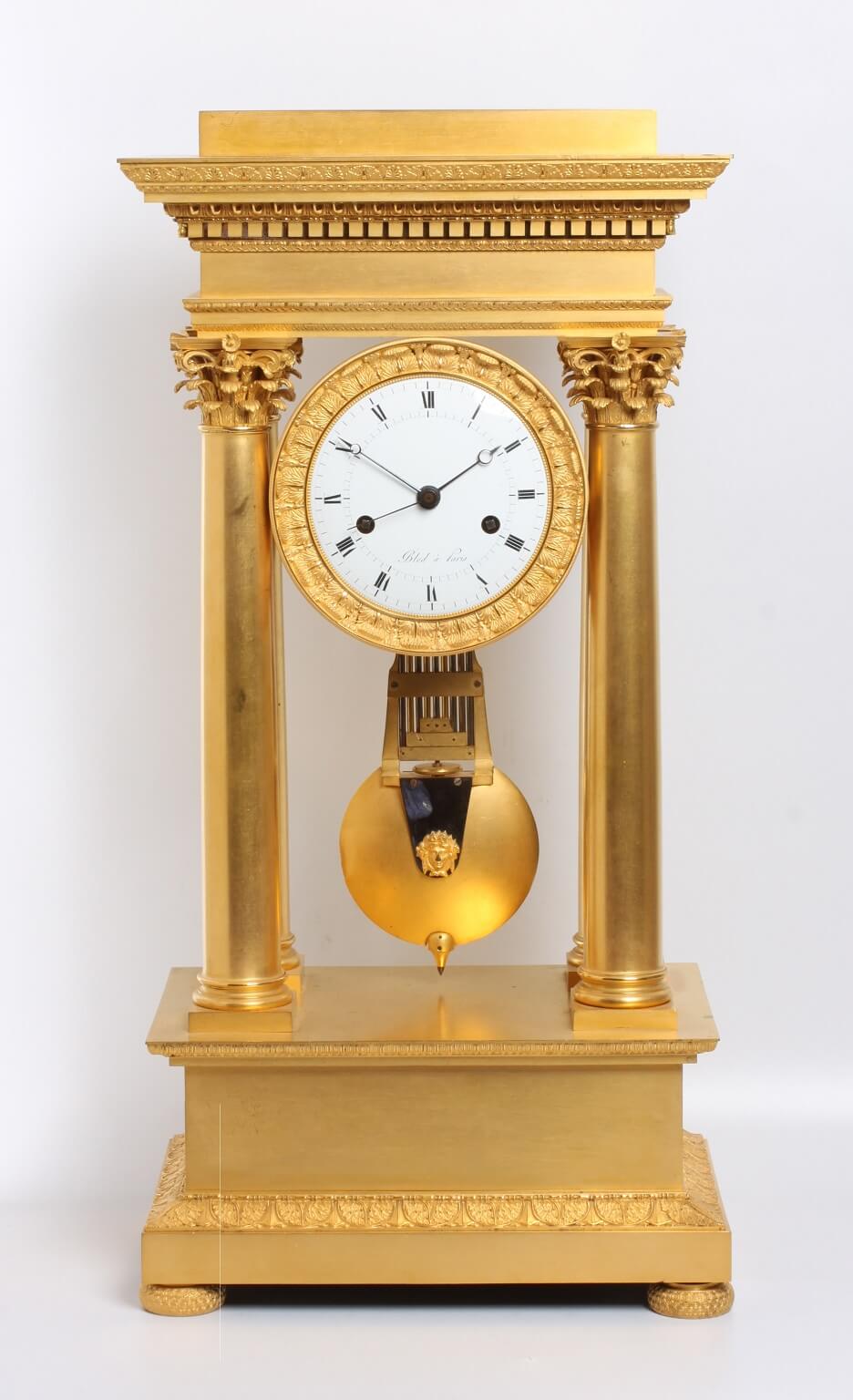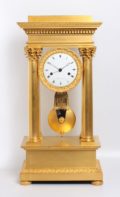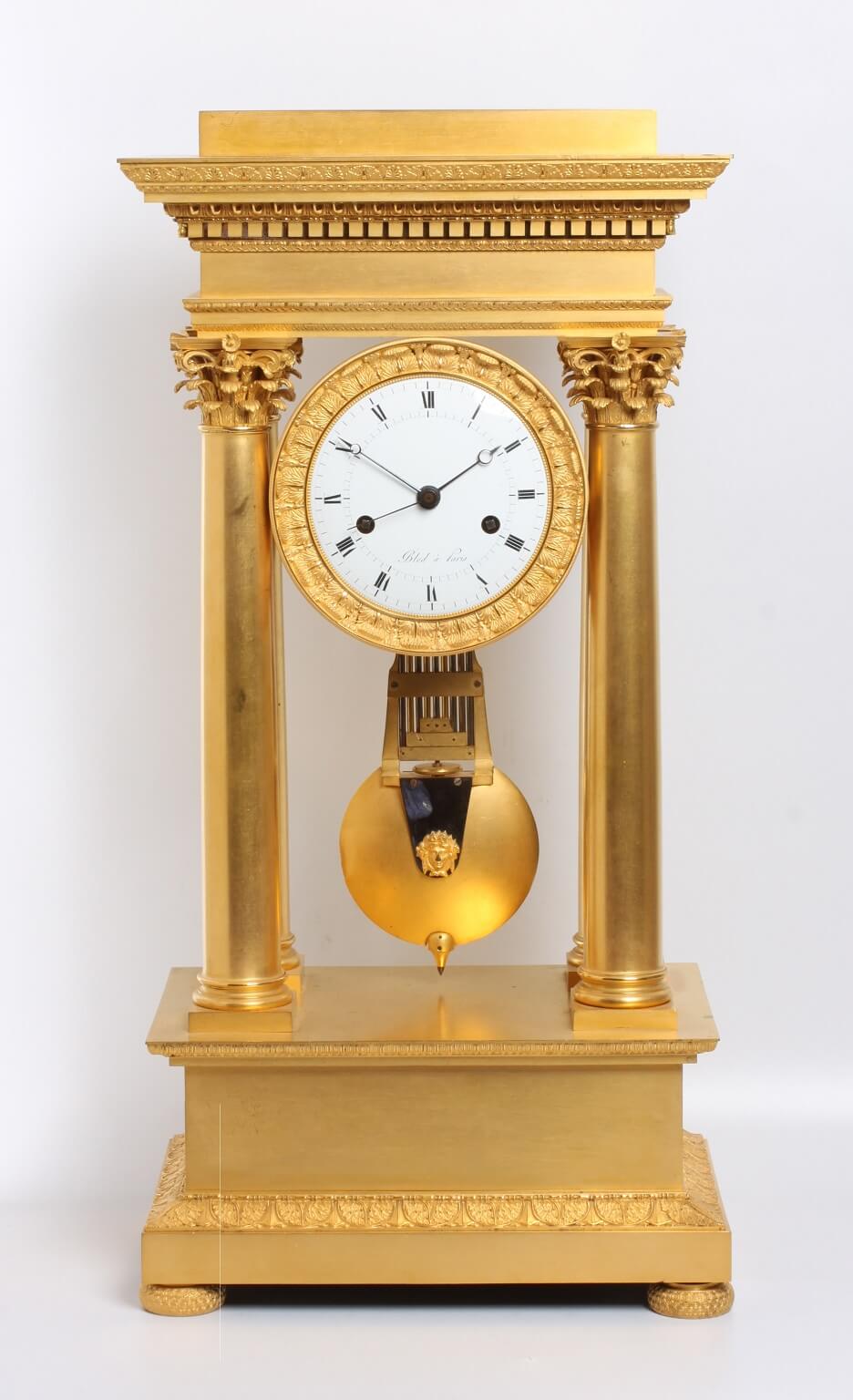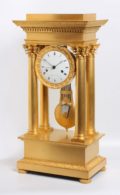 A large French Charles X portico mantel regulator, circa 1830
Description
8-day precision movement with half hour striking, ormolu case of very good quality.
12.5-cm enamel dial with Roman numerals and inner callibration for seconds signed Bled à Paris, Blued steel Breguet hands and sweep seconds, 8-day spring driven movement with pinwheel escapement mounted on the backplate, heavy gridiron pendulum with beat adjustment to the crutch, countwheel half hour striking on a bell, finely cast and chiseled ormolu case supported by four columns with beautiful open Corinthian capitals, rectangular base with acanthus moulded plinth raised on bun feet
The portico mantel clock was modelled after the triumph arches of the Romans. It was introduced in the Empire period and in this period often used by precision makers. This clock is very decorative and one only has to look at the finely cast and chiselled capitals to appreciate the skill and craftsmanship that went into the case. But besides being a beautiful decorative object it also is a precision clock. The temperature compensated gridiron pendulum in combination with the pinwheel escapement make it possible for this clock to run very exactly. So this impressive clock is not only a beautiful piece for the interior but also a fine time keeper!
Sizes
(Height) 60.00 cm (Width) 30.00 cm (Depth) 19.00 cm
(Height) 23.6 in (Width) 11.8 in (Depth) 9.5 in
Price
sold
Signature
Bled à Paris