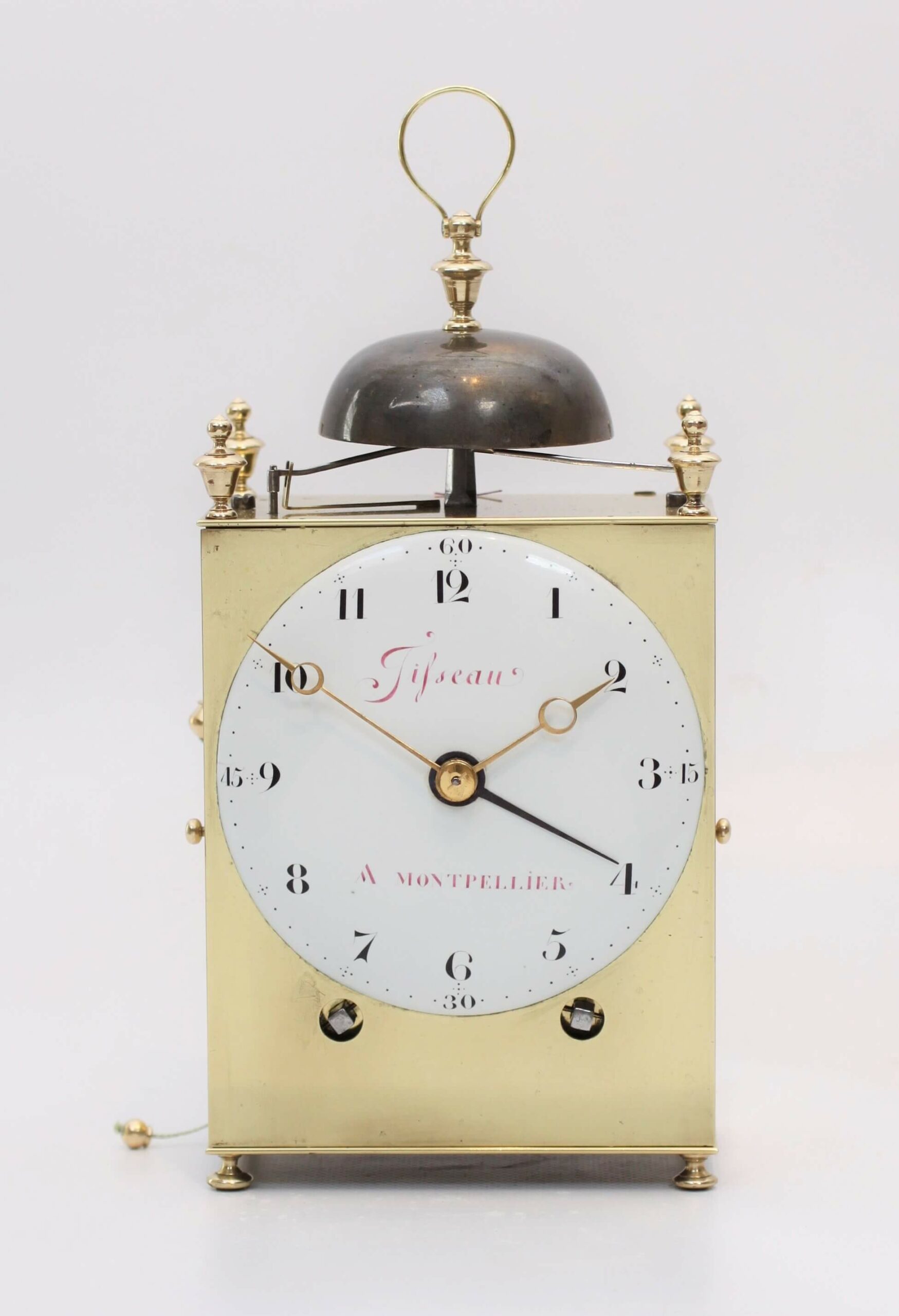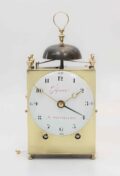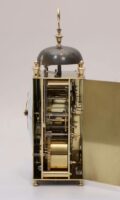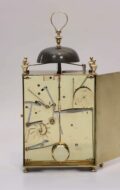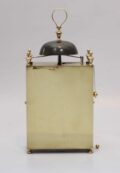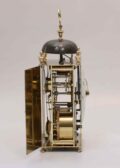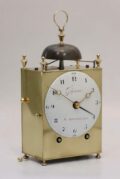 A lovely early French Capucine travel clock, Tisseau, circa 1790
Description
8-day movement with half hour striking and alarm, brass case.
This lovely clock has an enamel dial with Arabic numerals for the hours and quarters and signed Tisseau A Montpellier. The gilt brass hands are of the Breguet type and the alarm pointer is blued steel.
The fine movement needs to be wound once a week (8-day) and has anchor escapement and silk suspended pendulum. The clock strikes the hours full and strikes once every half hour on a surmounted bell. The last hour struck can be repeated by pulling the cord at the bottom of the case. The alarm can be activated by a pull winding a small spring and setting it by the alarm pointer.
The brass case is surmounted by urn finials and a handle on top of the bell. The sides and back has doors. the whole is raised on turned feet.
Sizes
(Height) 24.00 cm (Width) 11.50 cm (Depth) 8.50 cm
(Height) 9.45 in (Width) 4.53 in (Depth) 3.35 in
Price
sold
Signature
Tisseau A Montpellier