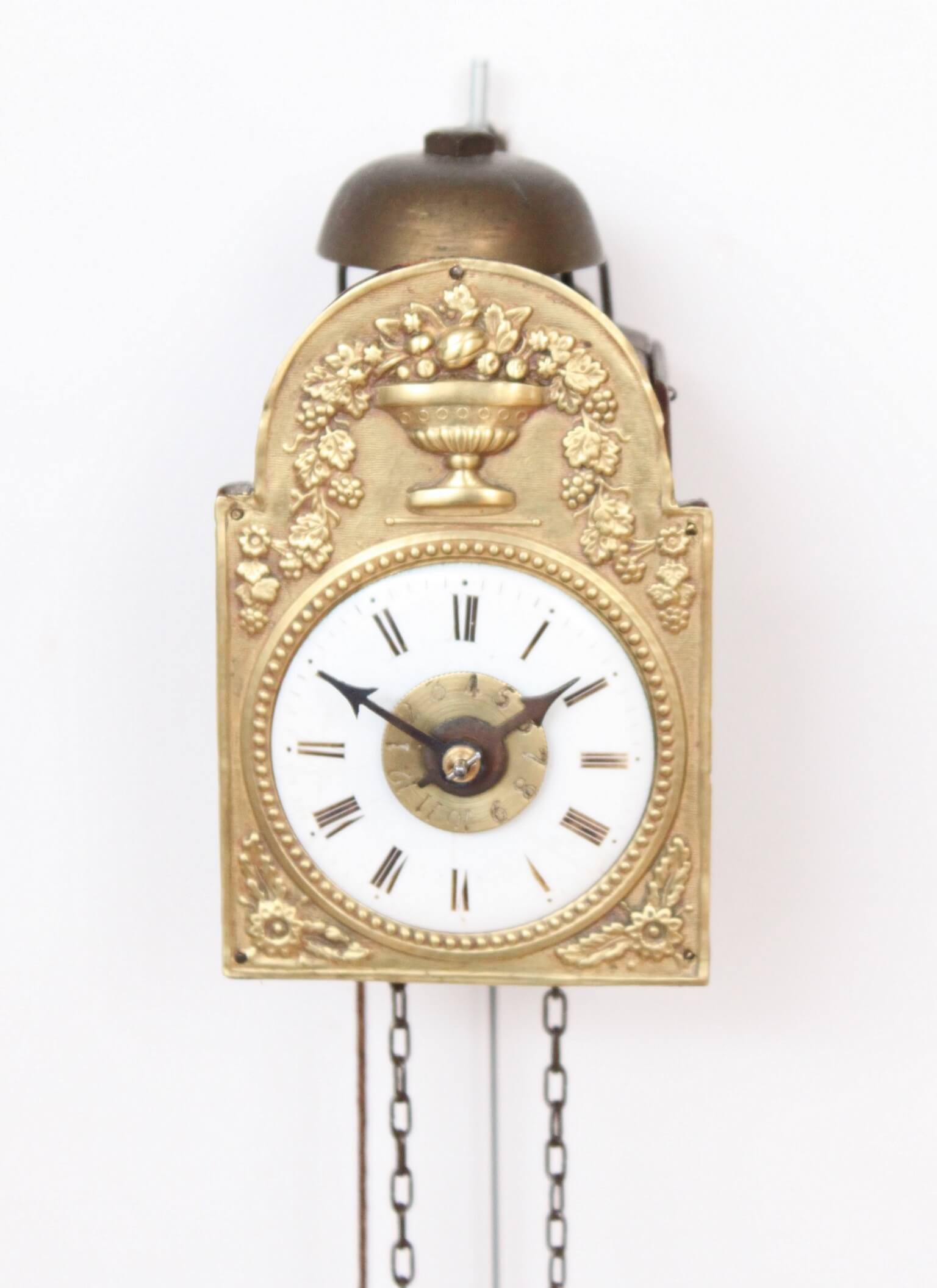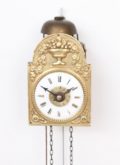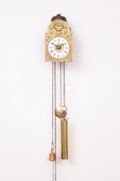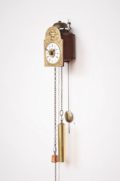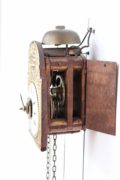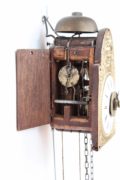 A miniature German Black Forest 'Sorg' alarm wall clock, circa 1840.
Description
Sorguhren, or Sorg-clocks
The group of miniature clocks to which this lovely timepiece belongs is called Sorg-clocks' named after Joseph Sorg. This clockmaker from Neustadt in the Black Forest Germany was the first to make these miniatures. Although some other clockmakers also made them his name stuck to the type.
The Dial
The 4.6-cm enamel dial has Roman numerals. The pointed hands are made of blued steel and the alarm disc is made of engraved brass. The dial is fitted in an arched pressed brass surround with flower basket and garlands.
The movement
The wood posted movement (Holzgespindelt) is driven by a weight and has day duration. It is regulated by anchor escapement in combination with a pendulum. The movement also has an alarm which strikes on the bell surmounting the case.
The Case
The movement is fitted in a wooden case with doors to both sides. It is suspended on the wall by a suspension hoop and four spikes.
Sizes
(Height) 10 cm (Width) 6 cm (Depth) 6.5 cm
(Height) 3.9 in (Width) 2.4 in (Depth) 2.6 in
Price
sold