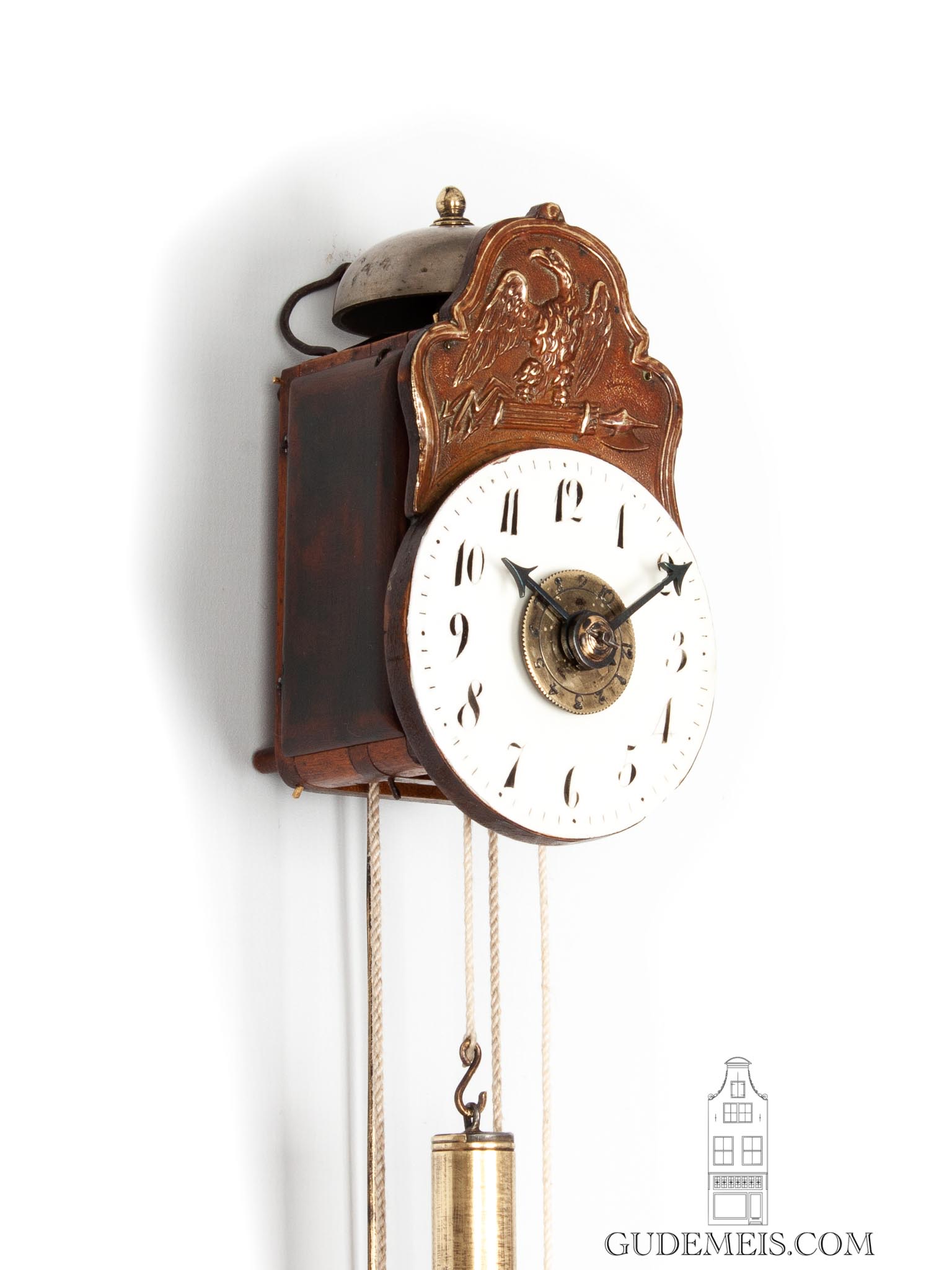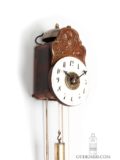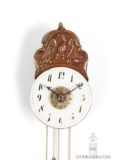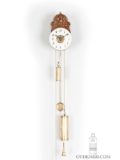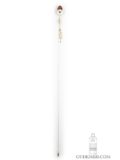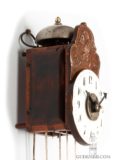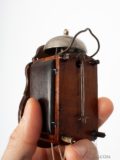 A miniature German Black Forest 'Sorg Tropfenuhr' wall clock with alarm, circa 1830.
Description
The dial
The 5.8-cm enamel dial has Arabic numerals. The arrow shaped hands are made of blued steel and the alarm disc op engraved brass. Above the dial is a shaped brass ornament with an eagle on a fasces with bolts of lightning.
The movement
The movement is made of wooden plates with brass bushes in which the arbors turn. It is driven by a weight and has a duration of a day. It is being regulated by anchor escapement in combination with a pendulum. The clock also has an alarm which strikes on the bell.
The case
The wooden case has doors to both sides and spurs at the back. It is suspended by an iron suspension hoop.
Sizes
(Height) 11 cm (Width) 5.8 cm (Depth) 6.5 cm
(Height) 4.3 in (Width) 2.3 in (Depth) 2.6 in
Price
€ 9.000