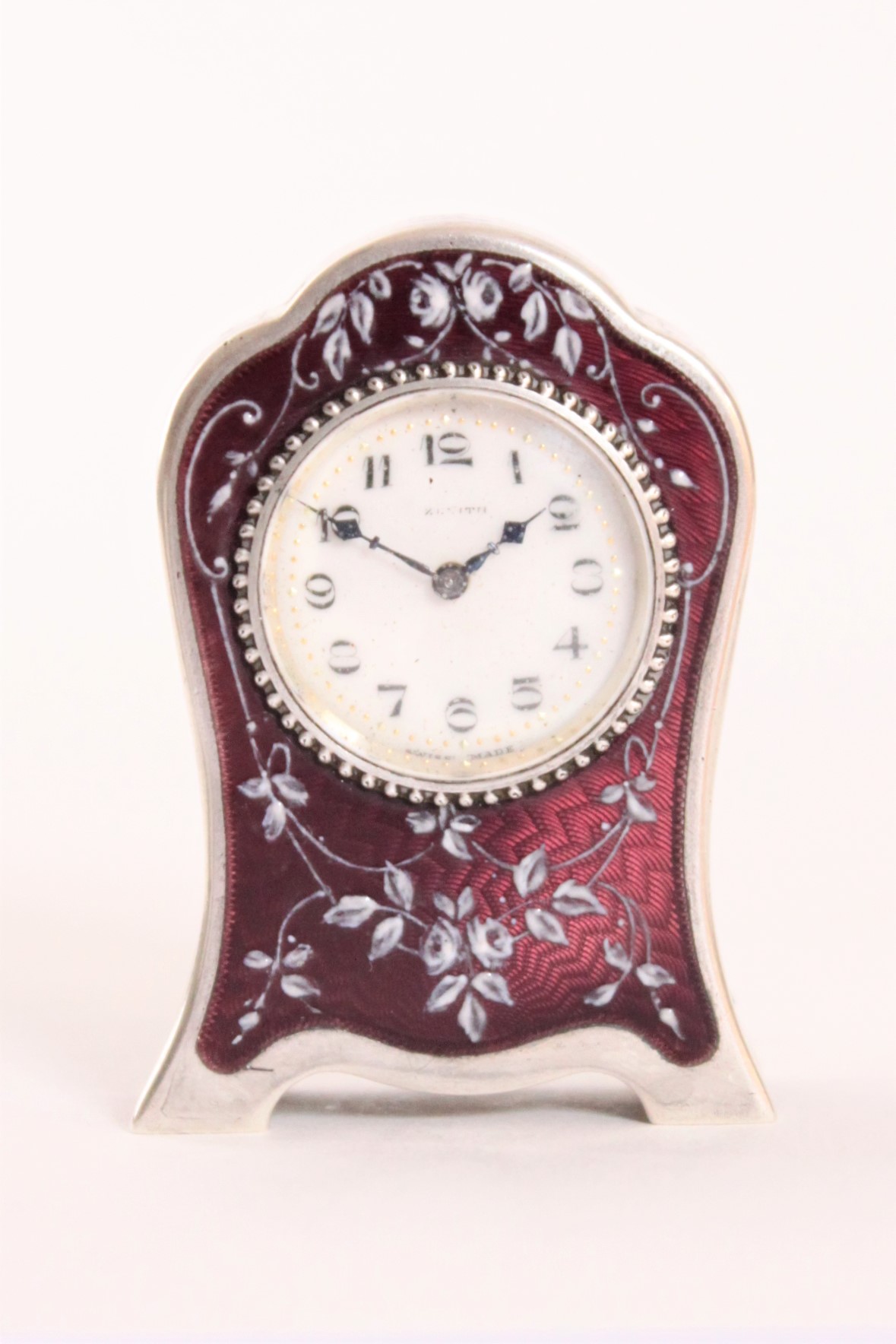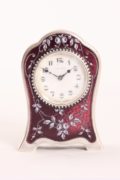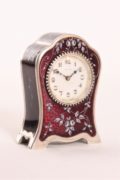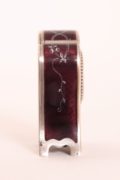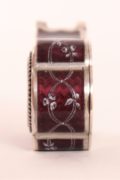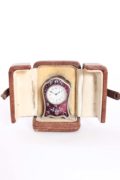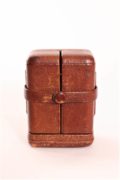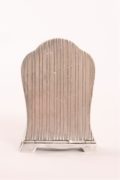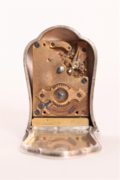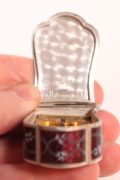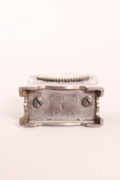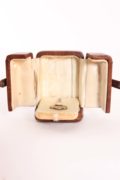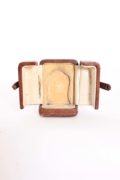 A miniature Swiss guilloche engraved translucent enamel carriage clock, Zenith circa 1920
Description
The dial
The white enamel dial has Arabic numerals and gilt dots for five minute marks. Below 12 the dial is signed Zenith and the blued steel hands are of the 'spade' type.
The movement
The movement is driven by a spring barrel and has a duration of eight days. It is regulated by a Swiss lever escapement in combination with a bi-metallic compensation balance.
The case
The waisted case has a lobed arched top and is made of 925/1000 sterling silver. It was first guilloche engraved with a geometrical pattern over which a translucent enamel layer was applied. White enamel flowers were applied on this layer. A hinged door at the back is marked on the inside 'Swiss made' and numbered '15705'. The bottom is marked 'Argent 0.925, sterling silver' and also numbered '15705'.
This lovely small clock still has its original presentation case with winding key stored behind the back panel.
Sizes
(Height) 5.3 cm (Width) 3.6 cm (Depth) 1.7 cm
(Height) 2.1 in (Width) 1.4 in (Depth) 0.7 in
Price
sold
Signature
Zenith