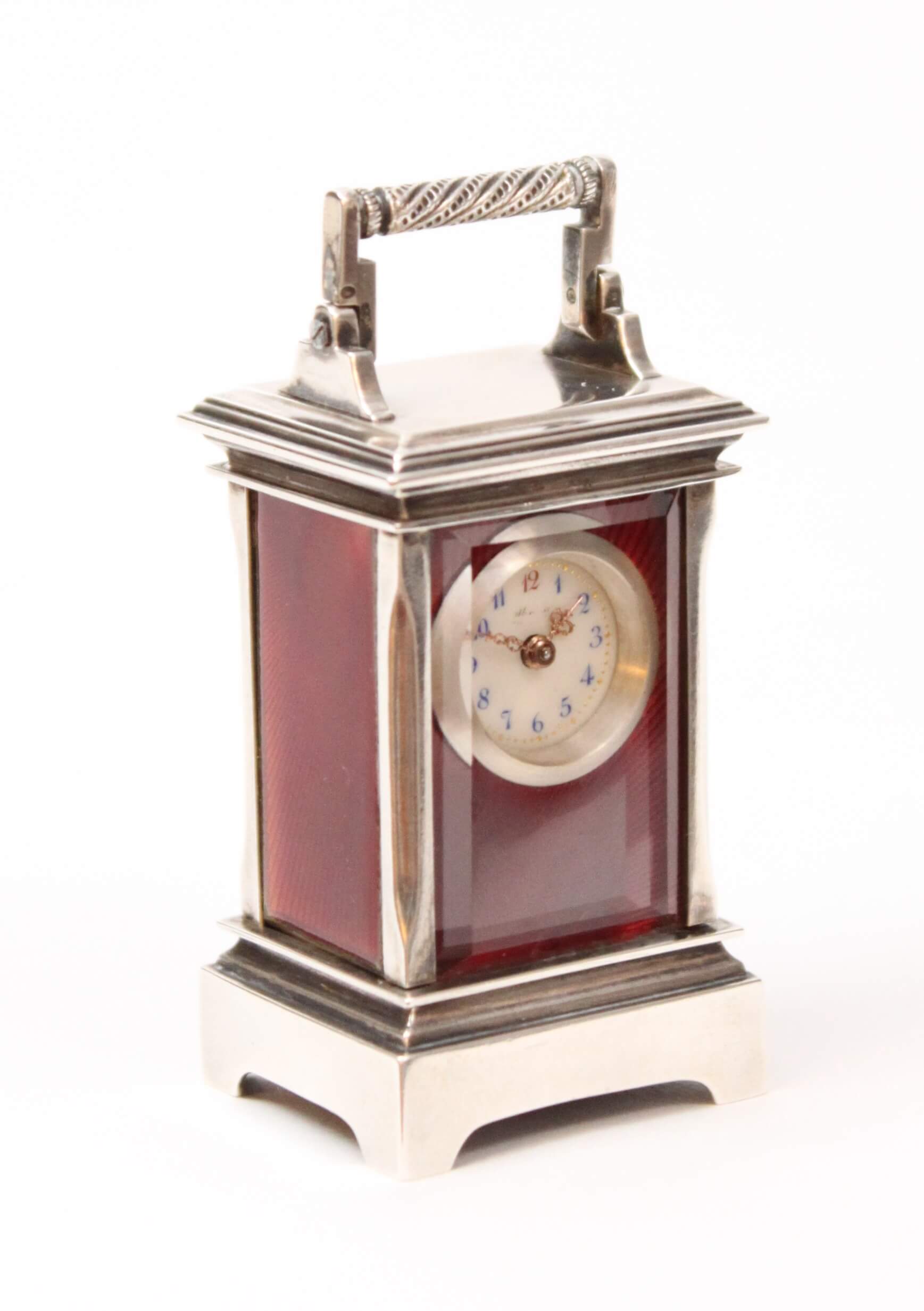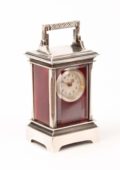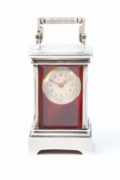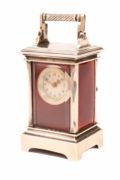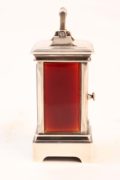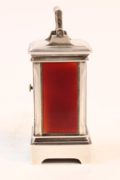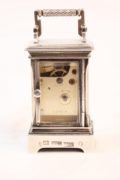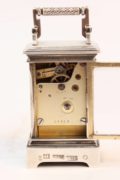 A miniature Swiss silver and translucent guilloche enamel carriage clock, circa 1900
Description
The Dial
The 1.5-cm enamel dial has blue Arabic numerals and gilt minute dots. The foliate pierced hands are made of brass. The dial is fitted in a silvered bezel.
The Movement
The movement is driven by a spring barrel and has an eight day duration. It has a Swiss lever escapement in combination with a split bi-metallic balance with adjstment screws.
The Case
The small rectangular case is made of 935/1000 sterling silver with silver marks and numbers at the back and on the bottom. The moulded top is surmounted by a hinged carrying handle. The dial surround and the side panels are decorated with panels with red translucent enamel over a geometrically guilloche engraved silver ground. The corners are canted and at the back is a glazed door. The whole is raised on bracket feet. This case type with its rectangular base and handle is called 'Anglaise'.
Sizes
(Height) 7 cm (handle up), (Width) 3.3 cm, (Depth) 2.3 cm.
(Height) 2.8 in (handle up) (Width) 1.3 in (Depth) 0.9 in
Price
Sold