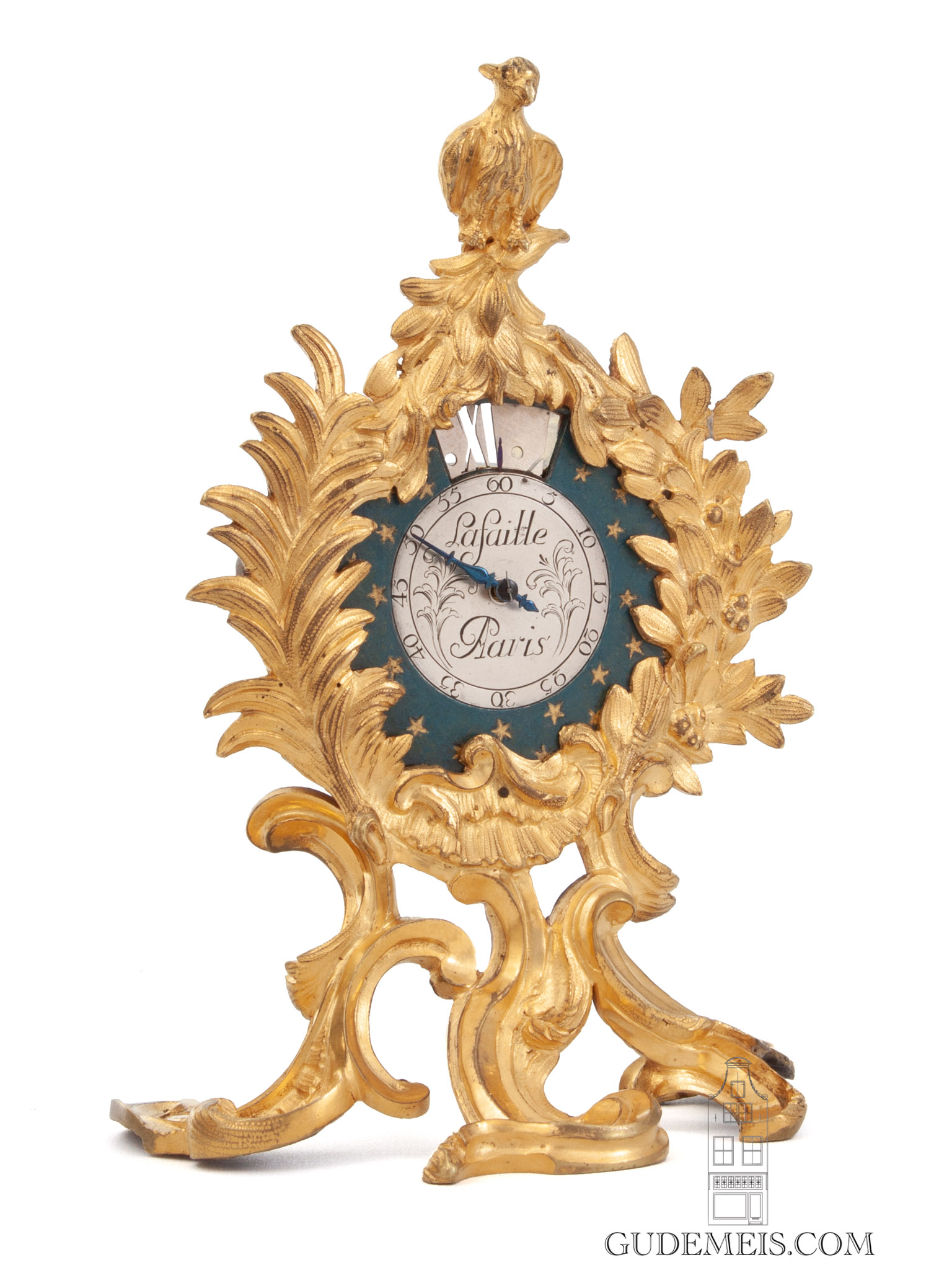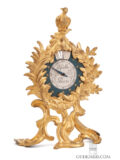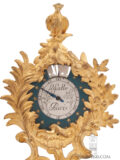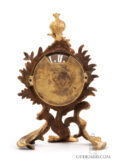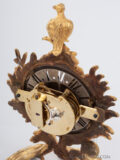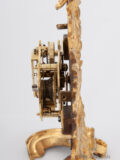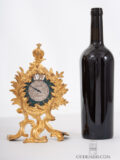 A rare and small French Louis XV ormolu night clock, Lafaitte A Paris, circa 1750.
Description
The dial
The 4.8-cm engraved and silvered dial is signed Laifaitte A Paris. The outer rim is calibrated for minutes which are indicated by a blued steel hand. Above is an aperture which reveals the hour disc with pierced Roman numerals. This makes these visible in the dark when lid up from behind with a small light or candle. The dial has a blue painted surround adorned with gilt stars.
The movement
The rare movement is driven by a spring barrel with chain and fusee. It is of day duration. It is regulated by verge escapement in combination with a plain balance wheel.
The case
The dial with movement is placed in an ormolu case. It is surmounted by a bird on a wreath with oak- and palm leaves. The whole is placed on a rococo base.
Sizes
(Height) 21.5 cm (Width) 14.3 cm (Depth) 9.5 cm
(Height) 8.5 in (Width) 5.6 in (Depth) 3.7 in
Price
€ 12.500