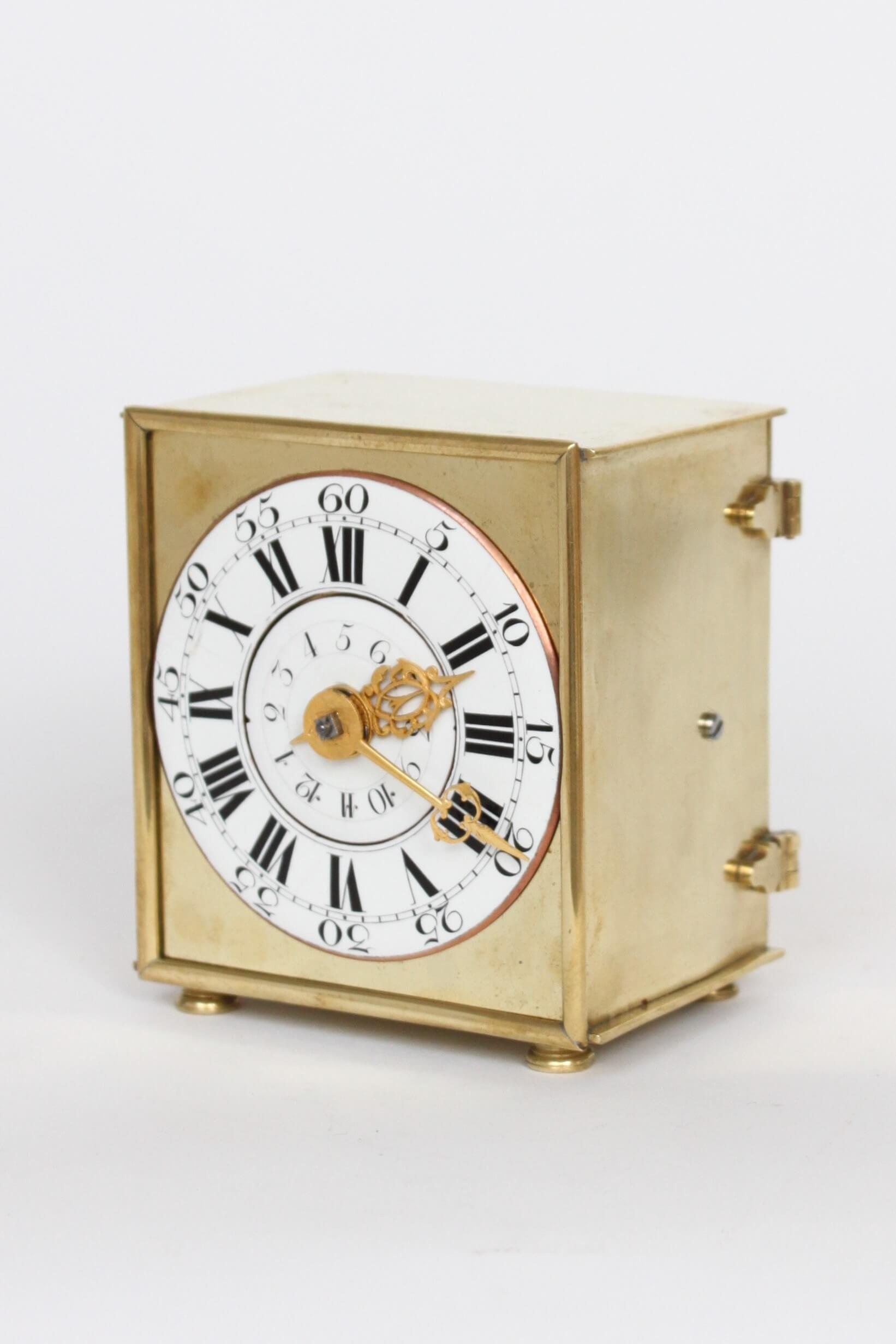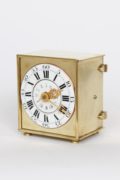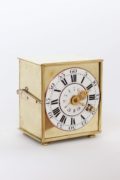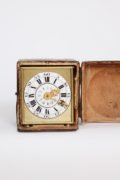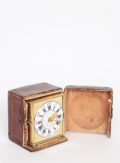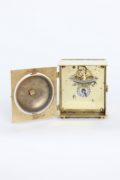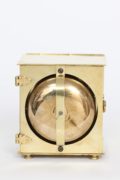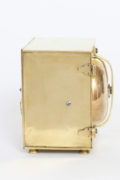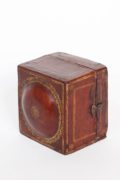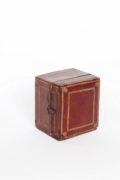 A rare and small German brass travel alarm clock with travel case, circa 1770
Description
The dial
The clock has a 6.7-cm enamel chapter ring with Roman numerals and Arabic five-minute numerals. In the centre of this chapter ring is the enamel alarm disc with Arabic numerals. The pierced hands are made of gilt and engraved brass.
The movement
The plated movement is driven by a spring barrel in combination with a fusee and chain. It has a duration of thirty hours. It is being regulated by verge escapement in combination with a balance with hair spring and regulation. The movement has an alarm which strikes on a bell.
The case
The square brass case is shaped very simple and functional. The dial has a surround with a simple moulding. At the back the case has a door with the bell and a clip shutter. The whole is surmounted on small turned feet. The fine original travel case is till with this clock making it even more attractive.
Sizes
(Height) 9 cm (Width) 8 cm (Depth) 7.5 cm
(Height) 3.5 in (Width) 3.1 in (Depth) 2.9 in
Price
sold