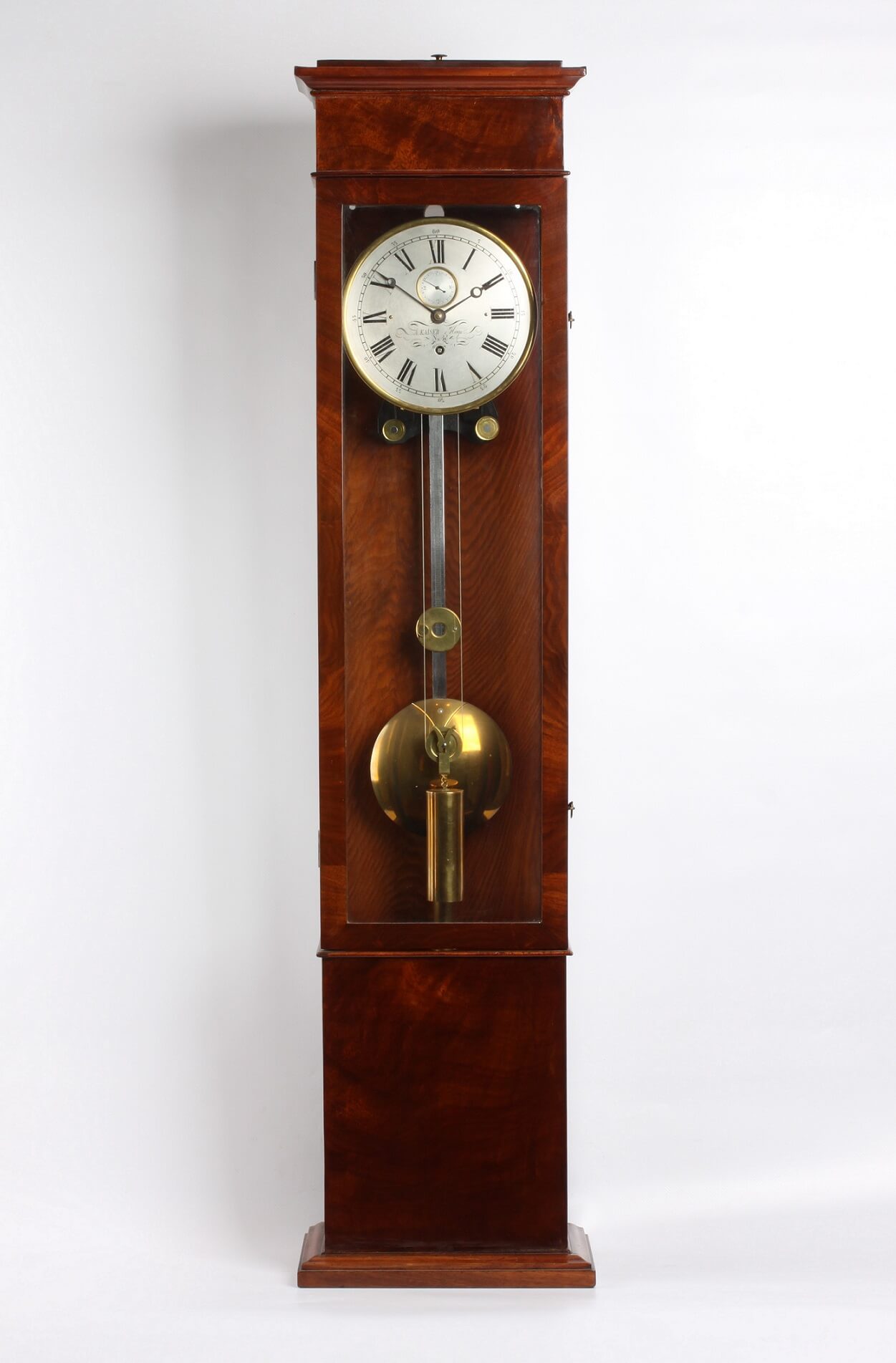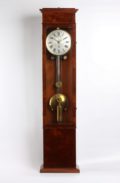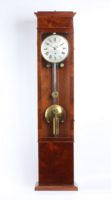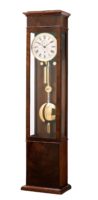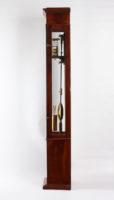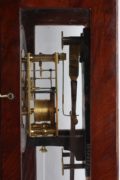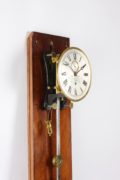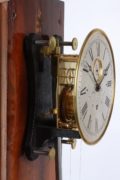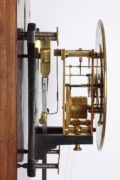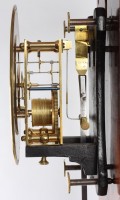 A rare Dutch mahogany wall regulator, A. Kaiser, circa 1850
Description
8-day precision movement, mahogany case.
15-cm engraved silvered dial with Roman numerals signed A. Kaiser Hage No. 38, subsidiary seconds callibrated 0-40 and blued steel Breguet hands, 8-day weight driven movement with Graham escapement mounted on a cast iron bracket with adjustment screws suspended from the back board, seperately steel suspended temperature compensated pendulum with large brass bob and fine regulation to the rod, rectangular mahogany case suspended from the back board with moulded top and bottom, glass panels to the sides and front door.
Before the middle of the 19th Century each city or town had its own time. Noon was when the sun had reached its highest point at that location. It didn't matter that there was a seven minutes time difference between the Eastern and Western border of The Netherlands. But it started to matter when travel sped up. It was with the advent of the railroad that the need for a standardised time became necessary. Most rail roads were single tracks and leaving and arriving on time was the difference between safety and collisions. Around 1850 the need for 'regulators' which is the term for precision clocks, became greater and greater. French and English regulators were very expensive and it was Alexander Kaiser, a very skilled clockmaker from The Hague, who acted on the growing demand. He devised his 'Timekeeper', a regulator with a well made movement and a clever zinc compensated pendulum. The whole housed in a simple but elegant mahogany case. The Dutch government advised stations, post offices and telegraph offices to choose this locally made precision clock. The fact that Kaiser's brother was a cabinet minister might have had something to do with that. Dutch regulators are rare by definition because there were only a few clockmakers that concerned themselves with precision clock making. A similar clock is in the Museum of Dutch clocks in Zaandam and it was one of the key exhibits in the exhibition 'The Time Network' which dealt with the originating of the standard time in The Netherlands. In other words a rare and handsome regulator with a place in history.
Sizes
(Height) 102 cm (Width) 25 cm (Depth) 16 cm
(Height) 40.2 in (Width) 9.8 in (Depth) 6.3 in
Price
sold
Signature
Alexander Kaiser Hage