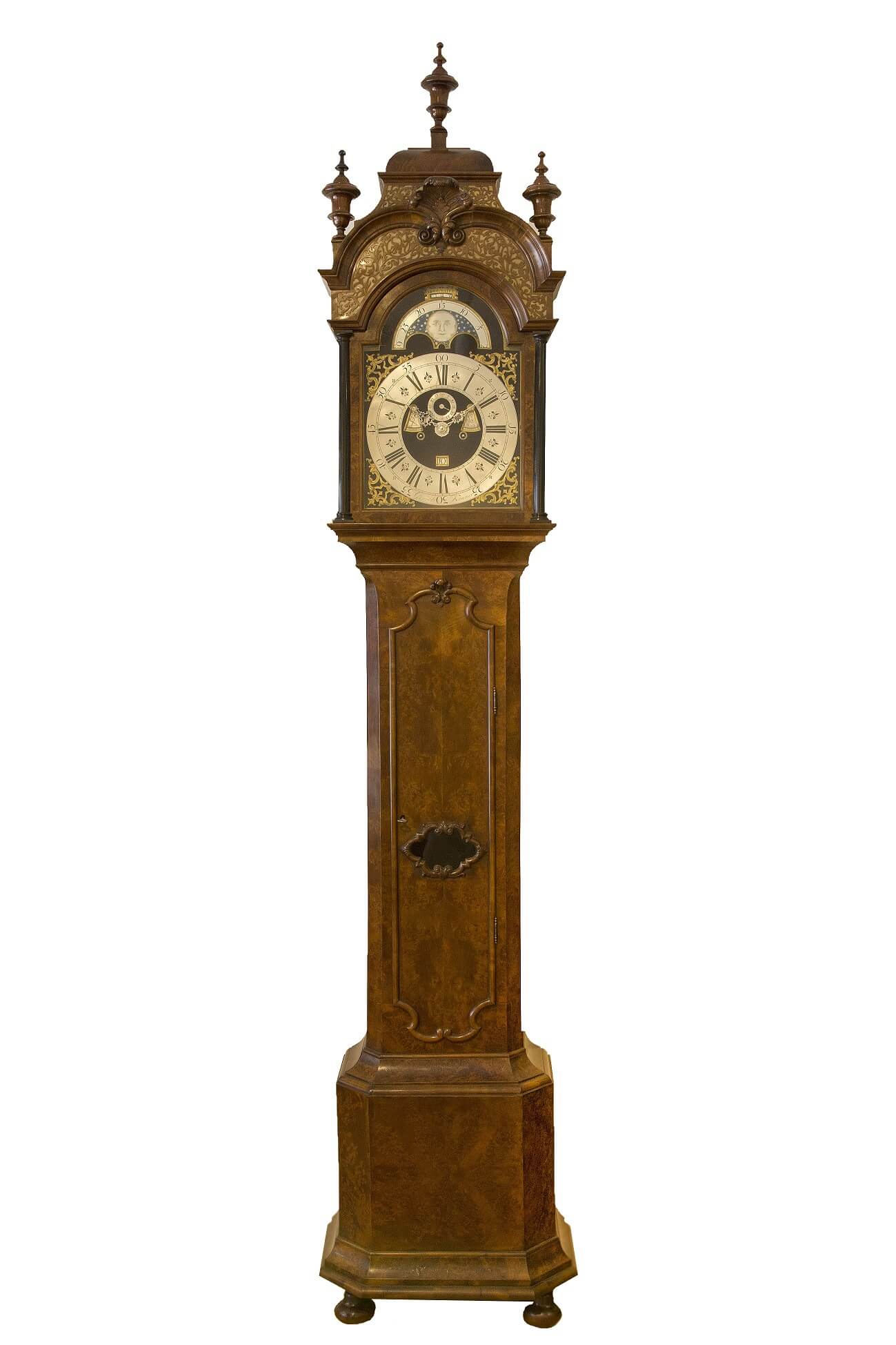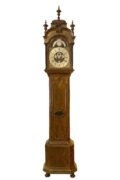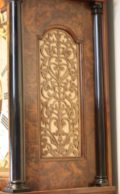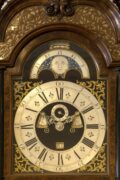 A rare Dutch walnut longcase clock, Gerrit Kramer, 1741
Description
8-day movement with Dutch quarter striking, rare velvet covered dial, dated 1741.
The arched dial is covered with velvet which is quite rare for this period, one only sees this before 1700. The silvered chapter ring has Roman numerals and is signed Gerrit Kramer. In the centre of the dial there are next to the subsidiary seconds, apertures for date, day of the week and month indication. Also the hands are very rare in their finely pierced execution and made of silver. In the arch there is a well engraved moonphase with indication of the days of the lunar cycle and low- and high water.
Also in the execution of the movement there is more attention to detail than usual. A lot of parts have extra turning or steps. The movement needs to be wound every week (8-day) and is signed and dated on the backplate. One of the lever in the movement is also dated 1741. The clock will strike the hours fully on the large bell and the hours ahead on the small bell. On the quarters there is a single blow on one of the two bells. This is called Dutch quarter striking. There is allso an alarm which strikes on the large bell.
The case is made of oak and veneered with burr walnut. The execution of the case complements the exellent dial and movement. The fine carving on the hood and door together with the right proportions.
In 1657 Christiaan Huygens invented the 'pendulum movement' which made locks run far more accurately than before the invention. Within a few years this invention spread all over Europe and changed horology significantly. In England Fromanteel soon after made the first longcase clock. This type of clock proved to be reliable and looked good in the interior. In last quarter of the 17th Century some English clockmaker came to Holland and introduced this clock to the Dutch. It soon became popular and only with a few regional differences the development of these clocks went along in England and Holland. It was around 1725 that Dutch longcase design started to move away from the English designs. In contrary to the more sober and less ornamental English, the Dutch clocks became more elaborate and higher. This fine piece still has the sober elegant lines of the earlier clocks but combines this with the burr walnut and canted corners typical for later clocks. The Dutch also liked calendar work judging from the high number of clocks having this feature. What is also striking about this clock is the extraordinary high level engraving in which this calendar is executed. Together with the elaborate hands and small extra detail on many parts this clock remains interesting to the eye.
Sizes
(Height) 270.00 cm (Width) 56.00 cm (Depth) 30.00 cm
(Height) 106.3
Price
sold
Signature
Gerrit Kramer Groningen