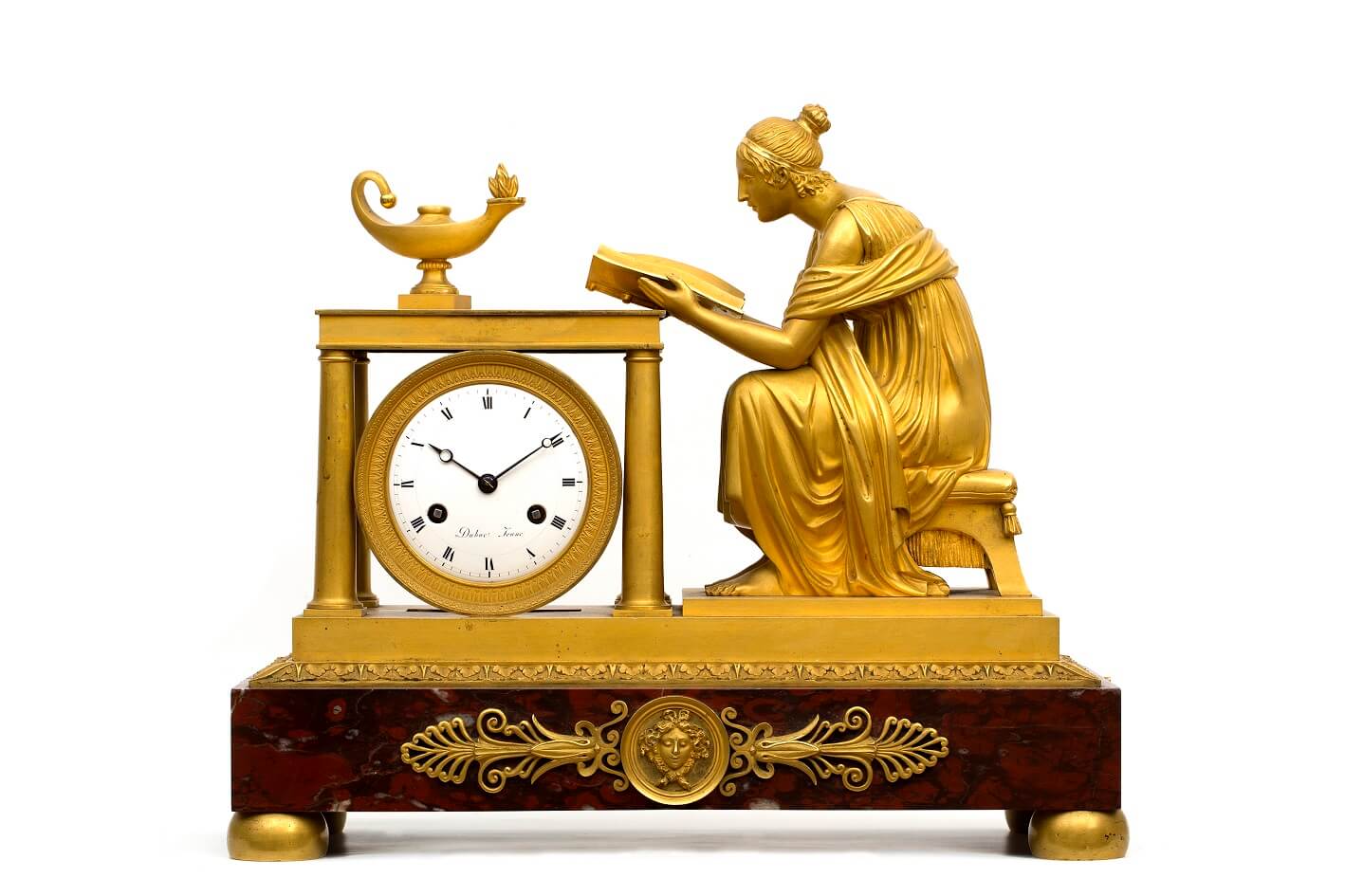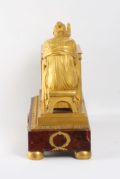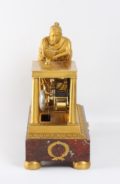 A rare French Empire ormolu mantel clock, Sappho, circa 1800
Description
8-day movement with half hour striking, finely cast ormolu case with griotte rouge base.
8-cm enamel dial with Roman numerals signed Dubuc Jeune, blued Breguet hands, 8-day spring-driven movement with anchor escapement and silk suspended pendulum, half hour countwheel striking on a bell, placed in a classical table surmounted by an oil lamp, at the table sits the figure of Sappho, a 7th C poet from the Isle of Lesbos who named one of the nine Lyric Poets by Alexander the Great, the rectangular plinth surrounded by the crisply cast and chiseled acanthus relief moulding, griotte rouge base with a foliate classical mount in which a classical mask, raised on bun feet.
Although not much of Sappho's poems have survived today, many scholars in antiquity have expressed their admiration for her lyric poetry. By Hellenistic scholars she was considered one of the nine Lyric Poets worthy of study. Her poems about love are best appreciated. This well cast and chiselled gilt bronze clock could well have been made for an admirer of poetry and would have fitted well in a study or library. But to another person the design and rarity might be the attraction. Any which way, a beautiful clock and a beautiful work of art.
Sizes
(Height) 31.50 cm (Width) 37.00 cm (Depth) 15.00 cm
(Height) 12.4 in (Width) 14.6 in (Depth) 5.9 in
Price
sold
Signature
Dubuc Jeune