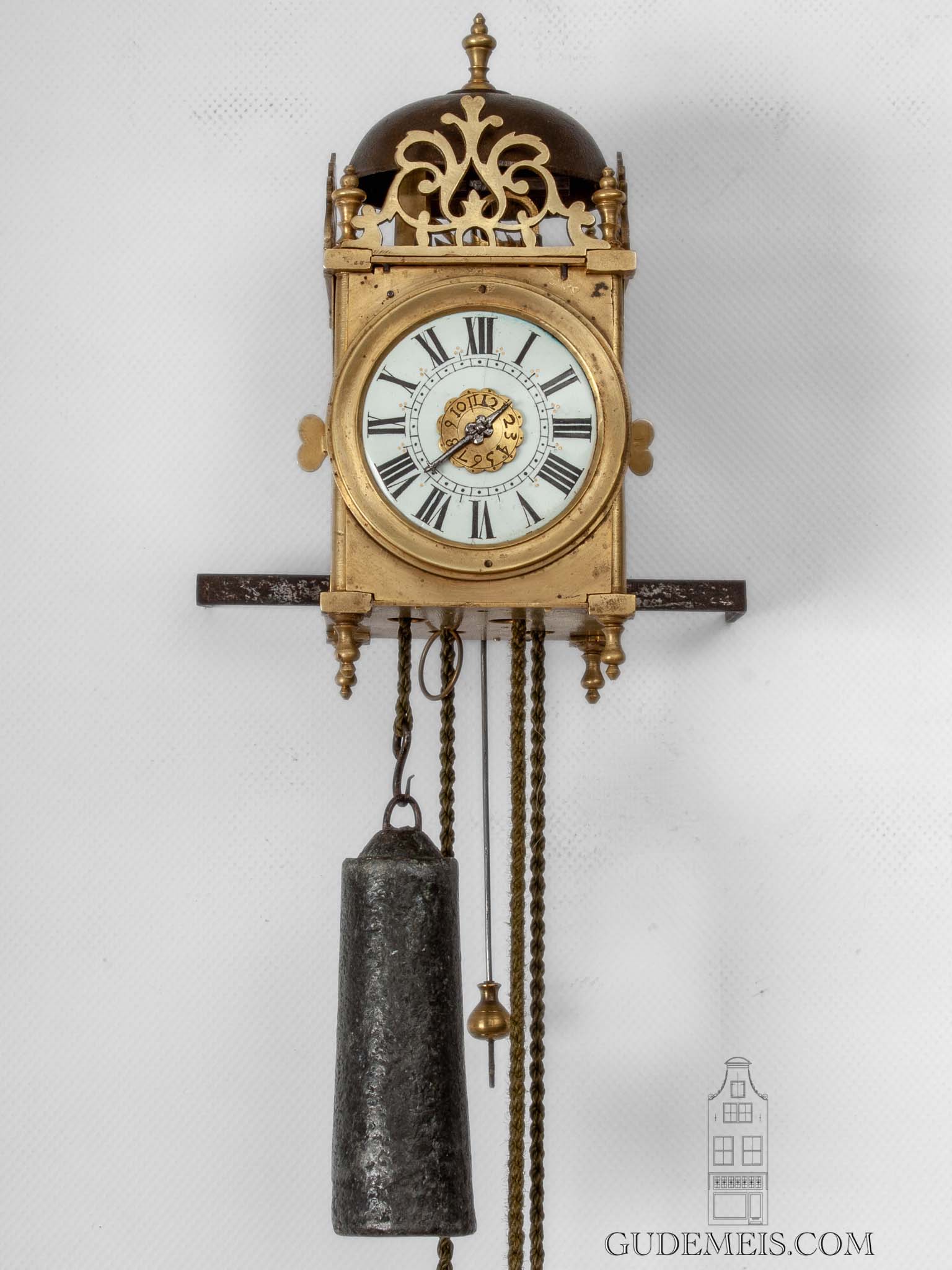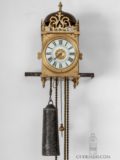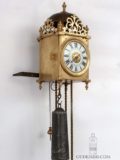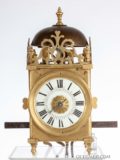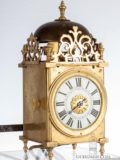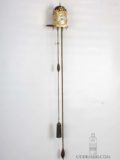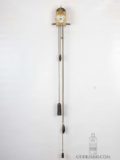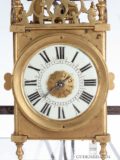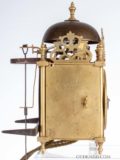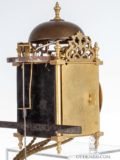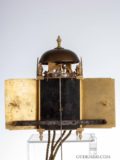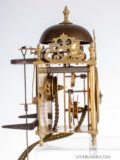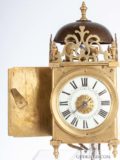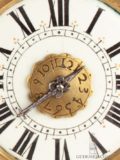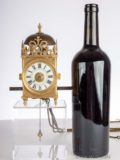 A rare miniature French brass lantern clock with alarm, circa 1750
Description
The dial
The 5.3-cm enamel dial has Roman numerals and a plain moulded bezel. The engraved alarm disc is made of brass and the single hour hand of blued steel.
The movement
The movement is driven by a weight and is of thirty hour duration. It is being regulated by a verge escapement in combination with a silk suspended pendulum. The clock has an alarm on a bell which can be activated by pulling up an auxiliary weight
The case
The brass case has finely pierced front and side frets. In between there are sharply turned urn finials as on the surmounting bell. To the sides of the case there are doors giving access to the movement. The clock is mounted on the wall by means of a a suspension hoop and spurs.
Sizes
(Height) 16 cm (Width) 7 cm (clock) 13.5 cm (spurs) (Depth) 10.5 cm (including spurs)
(Height) 6.2 in (Width) 2.8 in (clock) 5.3 in (spurs) (Depth) 4.1 in (including spurs)
Price
sold