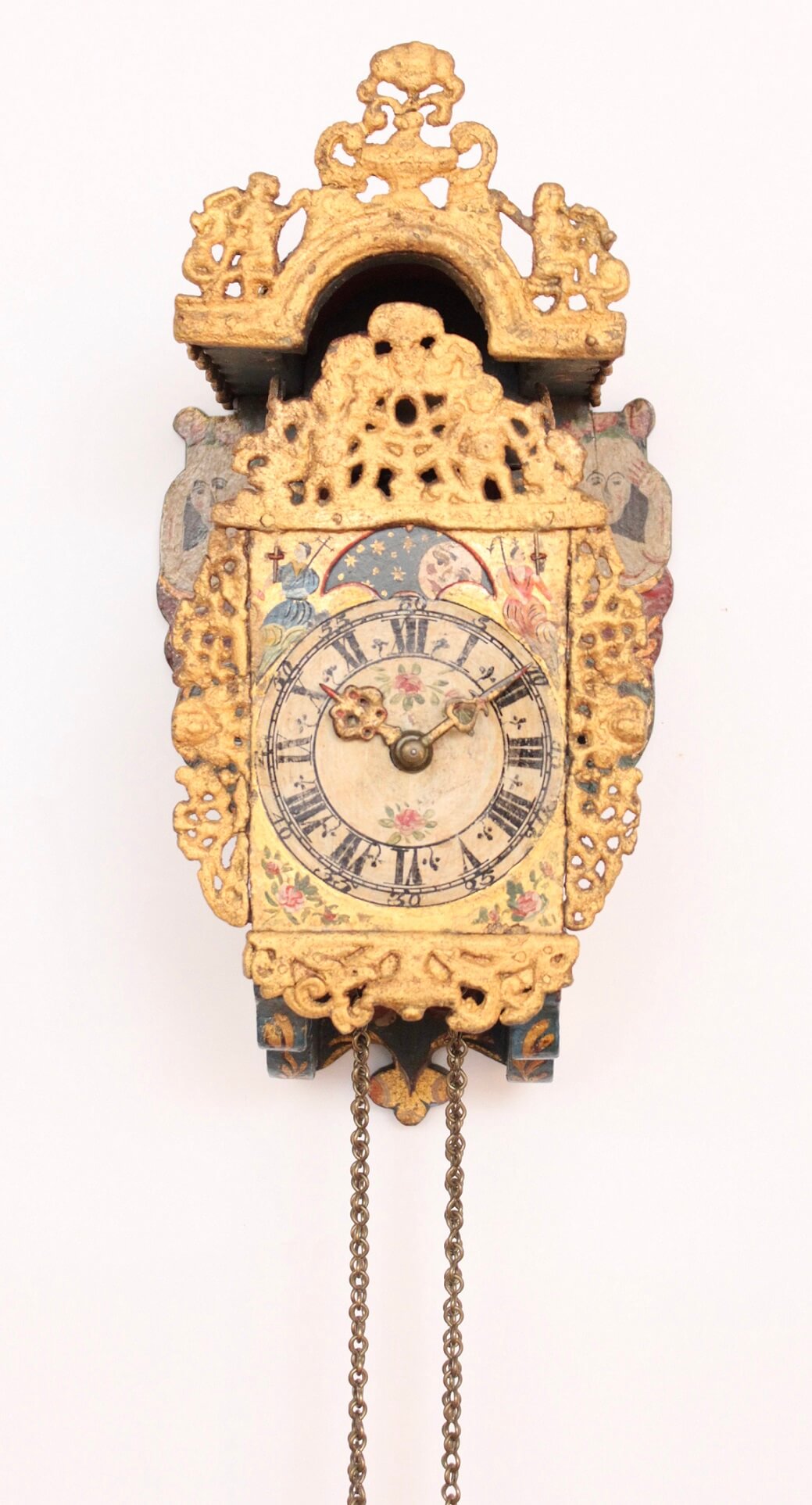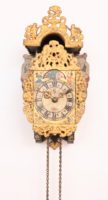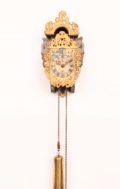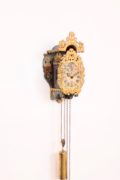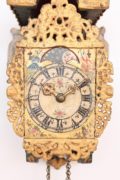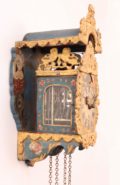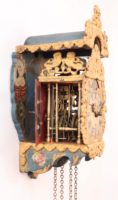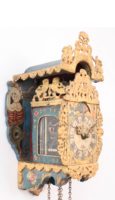 Watch the clock run and strike.
A small Dutch Frisian polychrome 'little skipper' wall clock with moonphase, circa 1800
Description
The dial
The 9-cm polychrome painted iron dial has Roman numerals and gold painted hands. In the corners below there are flowers and in the upper corners there are personifications. Above the chapter ring is an aperture for the moonphase which is a rare feature on this type of clock. Around the dial there are the typical pierced cast and gilt lead ornaments
The movement
The movement has well turned pillars that connect the top- and bottom plates. It is being driven by a single weight for both the going- as the striking train. The movement is regulated by verge escapement in combination with a fixed pendulum. The clock strikes the hours and half hours by means of a countwheel on bell.
The case
Both the iron housing for the movement as the wooden bracket are decorated with polychrome flowers on a blue ground. There are doors to the sides of the case with glass panels showing the movement. The bracket is further decorated with further cast and gilt lead ornaments. There are mermaids at the sides of the back board.
Little skipper
These lovely small clocks are called stoelschippertje which roughly translates into stool skipper or little skipper. It is a miniature version of the typical Dutch stoelklok which is much more common. These smaller clocks were used in the quarters of barges that were pulled by horses along the Dutch canals. Because of the fixed pendulum, this clock keeps on running even when it is a little askew.
Sizes
(Height) 33 cm (Width) 17.5 cm (Depth) 14 cm
(Height) 13 in (Width) 6.9 in (Depth) 5.5 in
Price
sold