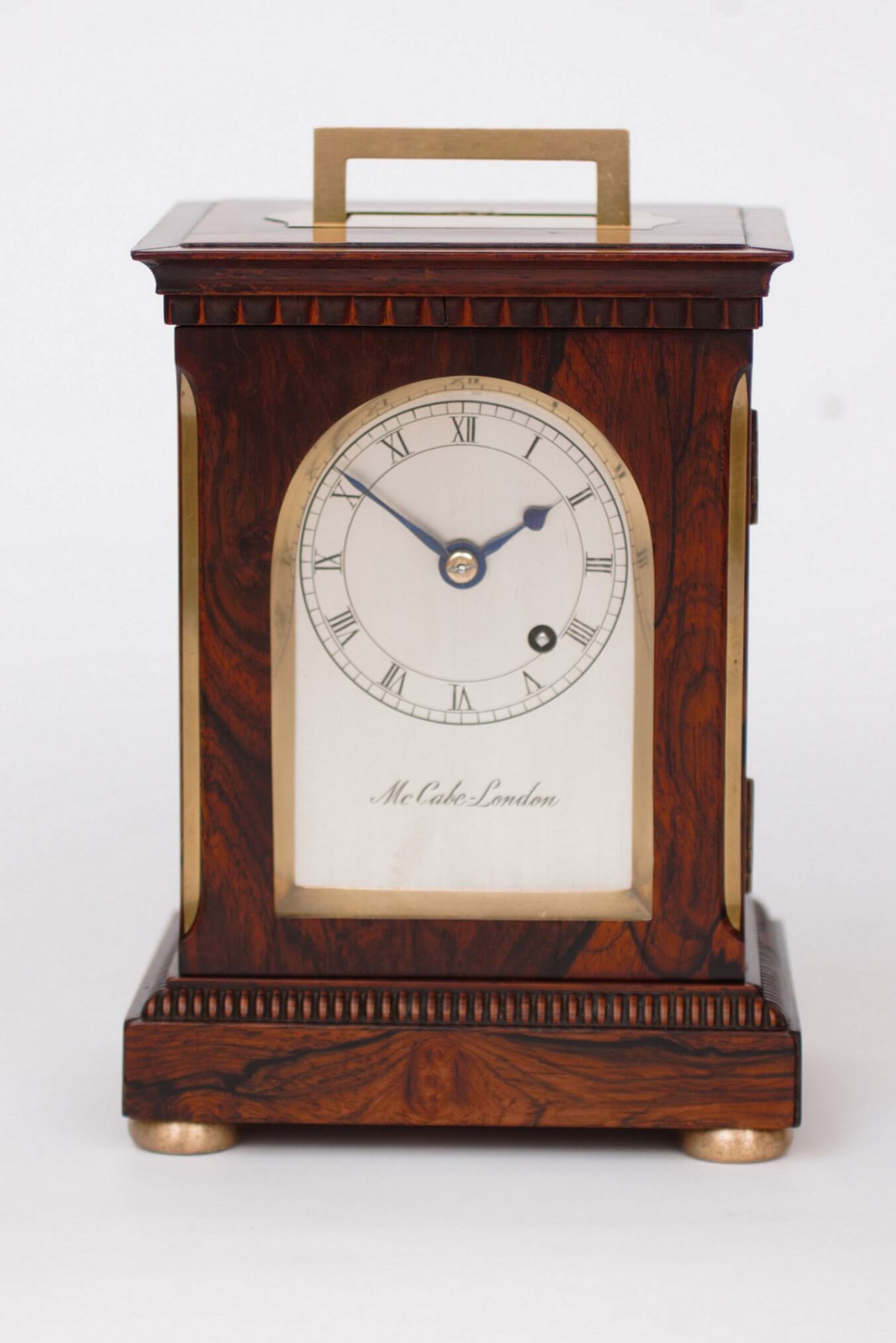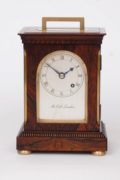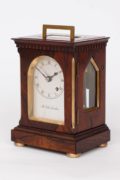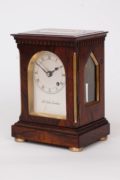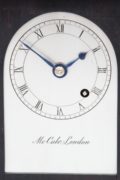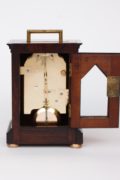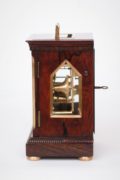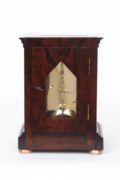 A small English brass bound rosewood library timepiece by Mc Cabe London, circa 1840
Description
The dial
The arched 7.5-cm wide silvered and engraved dial has Roman numerals and is signed Mc Cabe London. The spade hands are made of blued steel.
The movement
The spring drive fusee and chain movement has a duration of eight days. It is regulated by anchor escapement in cobination with a pendulum. The plates are shouldered and footed. The pendulum can be fixed for travel.
The rosewood case
The well proportioned small case is veneered with rosewood. The top has fine moulding and a brass strutt handle. The canted corners are brass bound just as the border of the mask and the side windows. The gadrooned base is raised on brass bun feet.
The maker
The signature Mc Cabe London refers to James Mc Cabe, the famous clock- and chronometermaker that worked between 1811 and 1868 at the Royal Exchange. (Lit; Watchmakers and Clockmakers of the World, 21st Century edition, pp. 523.)
Sizes
(Height) 18 cm (20 cm with handle up) (Width) 14 cm (Depth) 10.5 cm
(Height) 7 in (7.8 in with handle up) (Width) 5.5 in (Depth) 4.1 in
Price
sold
Signature
Mc Cabe London