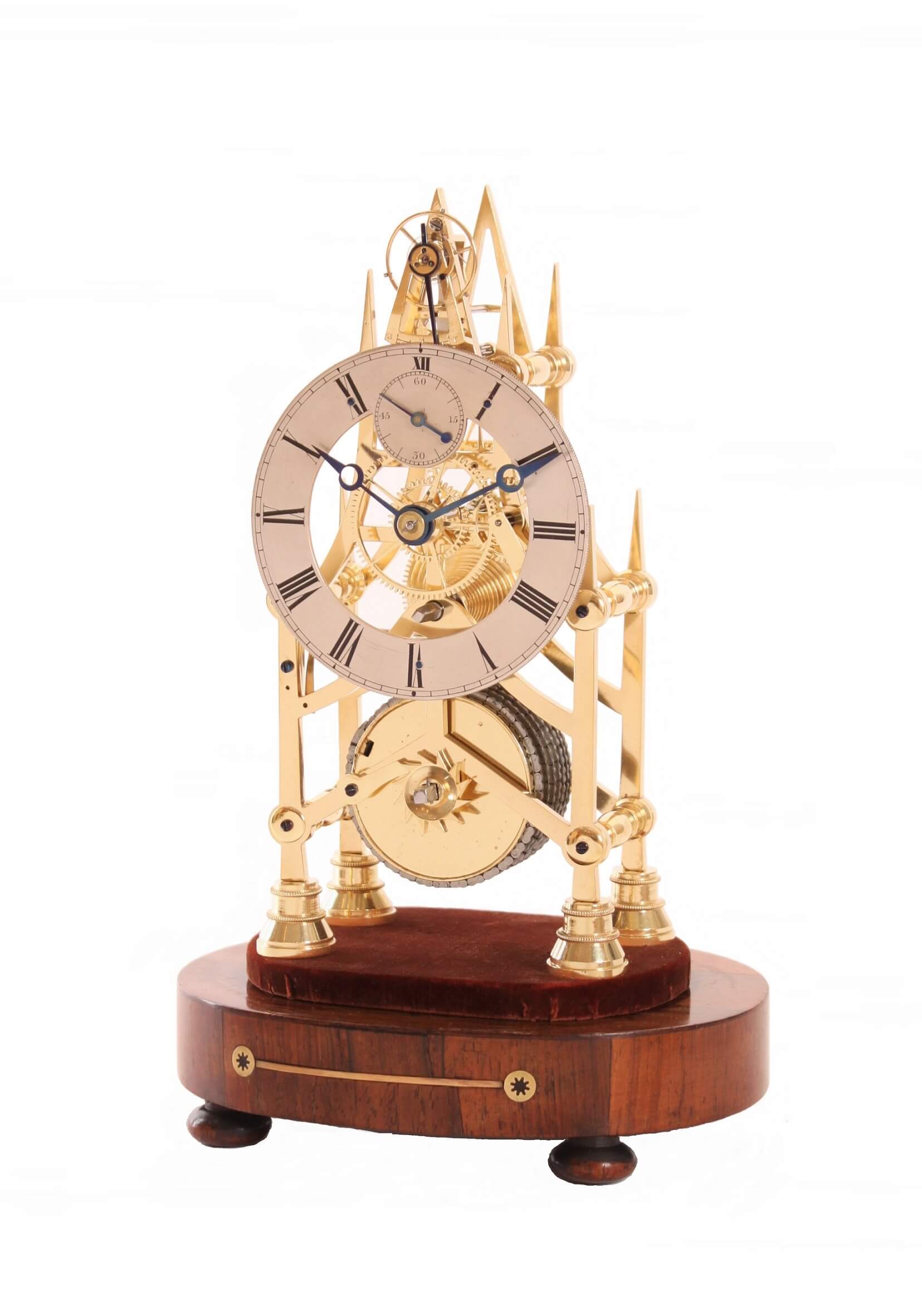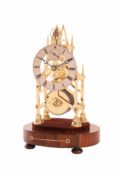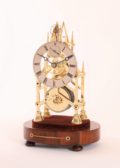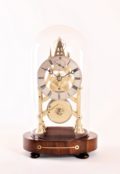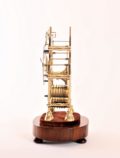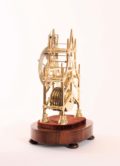 A small English brass skeleton clock with balance wheel, circa 1840
Description
The chapter ring
The 10-cm engraved silvered chapter ring has Roman numerals and a seconds subsidiary under XII. The Breguet hands are made blued steel.
The movement
The substantial skeletonized plates have Gothic pinnacles and are connected with well turned baluster pillars. The movement is driven by a spring barrel with fusee and chain. It can run eight days on a winding. It is being regulated by a plain balance in combination with an English lever escapement which is a fairly rare feature for skeleton clocks.
The case
The on Gothic architecture inspired frame is raised on four turned feet and is placed on an oval rosewood base on flat feet. The clock is covered by a glass dome. On the bottom is a hand written label inscribed; .. clock was beque(thed) to Robert Whitmore by Admiral the Hon.ble Sir Courtenay Boyle May 1844.
Sizes
(Height) 37 cm (clock) (Width) 18 cm (Depth) 14 cm
(Height) 10.6 in (clock) (Width) 7 in (Depth) 5.5 in
Price
sold