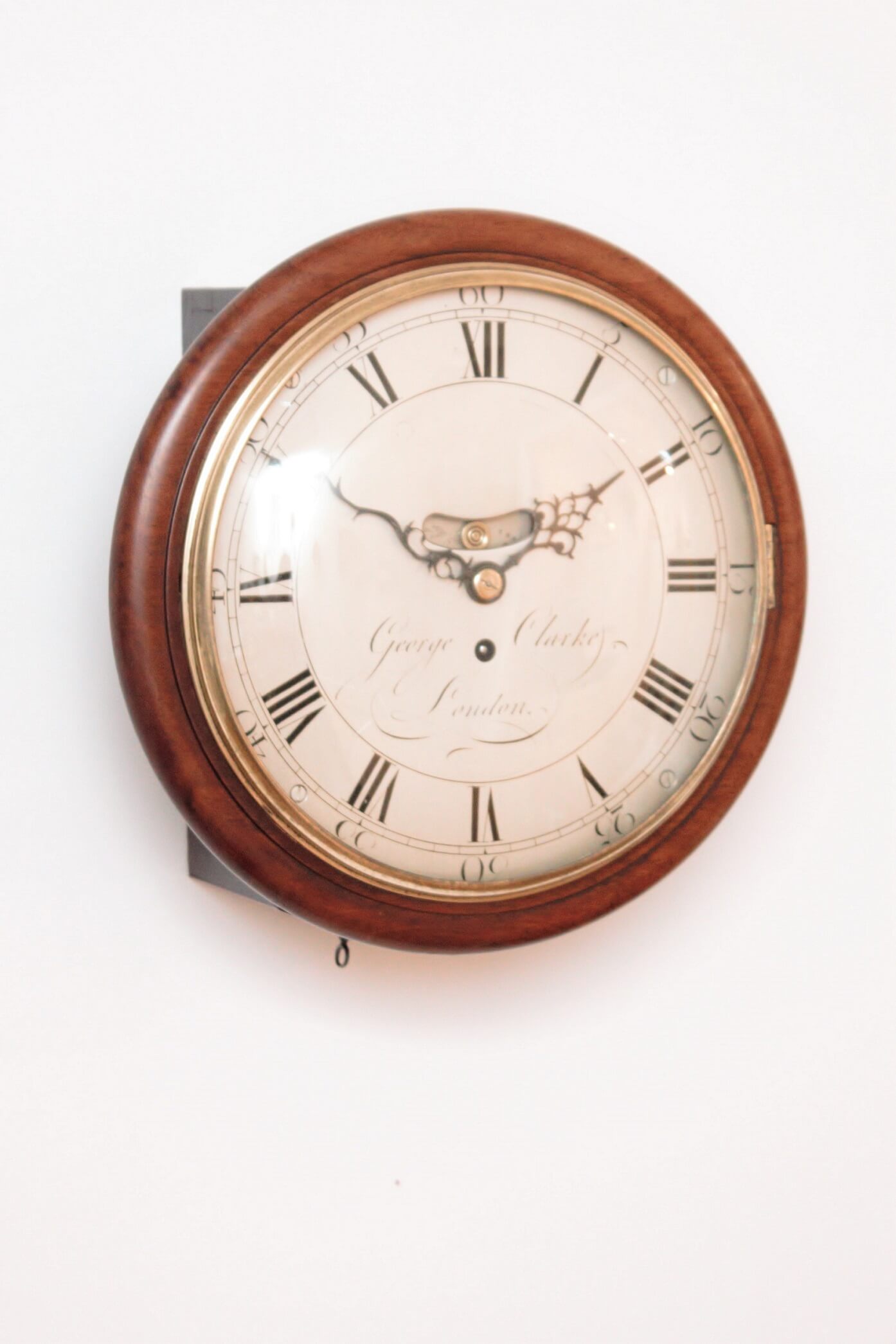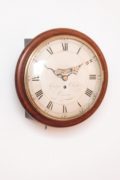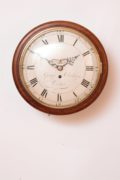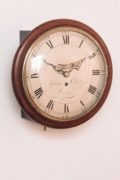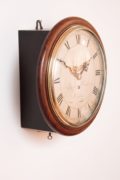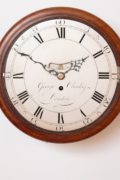 A small English mahogany dial timepiece, George Clarke London, circa 1790
Description
The dial
The 26-cm silvered and engraved dial has Roman numerals and five minute marking. It is signed George Clarke London and has a aperture for the mock pendulum. The foliate and pierced hands are made of blued steel.
The movement
The movement is driven by a mainspring in combination with fusee and gut. It has a duration of eight days. It is regulated by a verge escapement in combination with a short pendulum.
The case
The mahogany case has a brass gimbal and doors to the side and bottom.
Sizes
(Diameter) 32 cm, (Depth) 15 cm
(Diameter) 12.6 in, (Depth) 5.9 in
Price
sold
Signature
George Clarke London