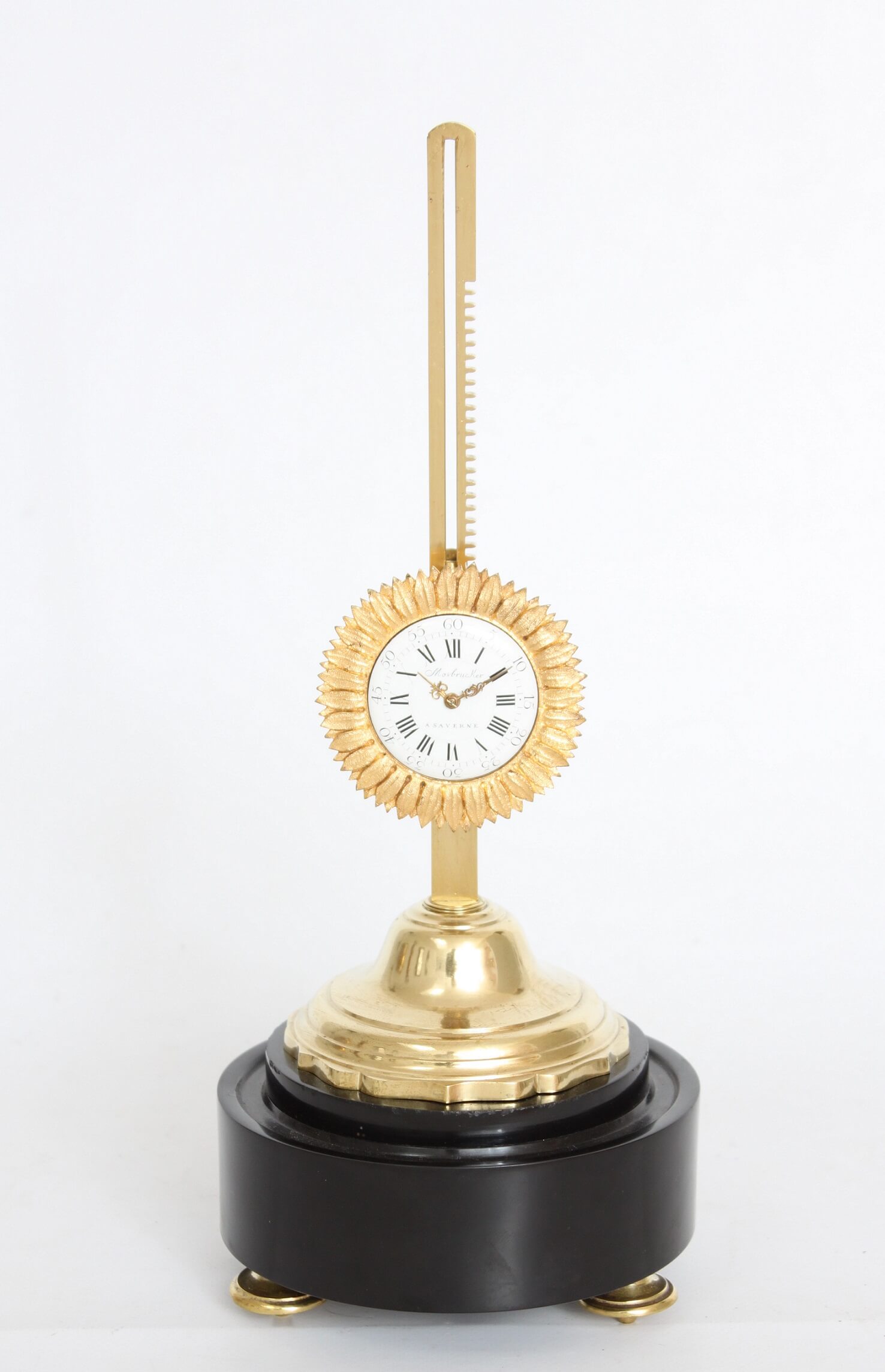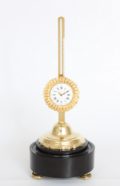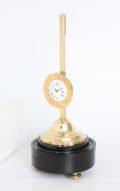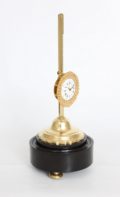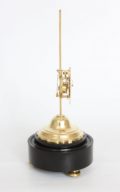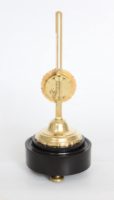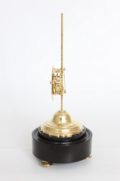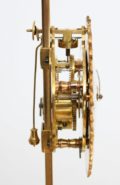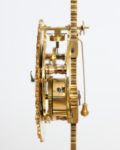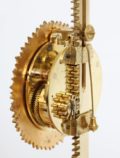 A small French Louis XVI rack timepiece by Mosbrucker A Saverne, circa 1770
Description
4.5-cm enamel dial with Roman numerals signed Mosbrucker A Saverne, fine foliate pierced brass hands, gilt bezel shaped as sunflower leaves, 30-hour movement with verge escapement, standing barrel engaging with the rack, placed on a moulded base on a black marble plinth on brass feet.
By pushing the movement down along the rack, one winds the clock. While running the movement slowly rises until it reaches the top.
Antoine Mosbrucker is recorded working as clockmaker in Saverne in 1780. Tardy, Dictionnaire des horlogers Français, pp. 477.
Sizes
(Height) 31.5 cm (Diameter) 13 cm
(Height) 13 in (Diameter) 5.1 in
Price
sold
Signature
Mosbrucker A Saverne