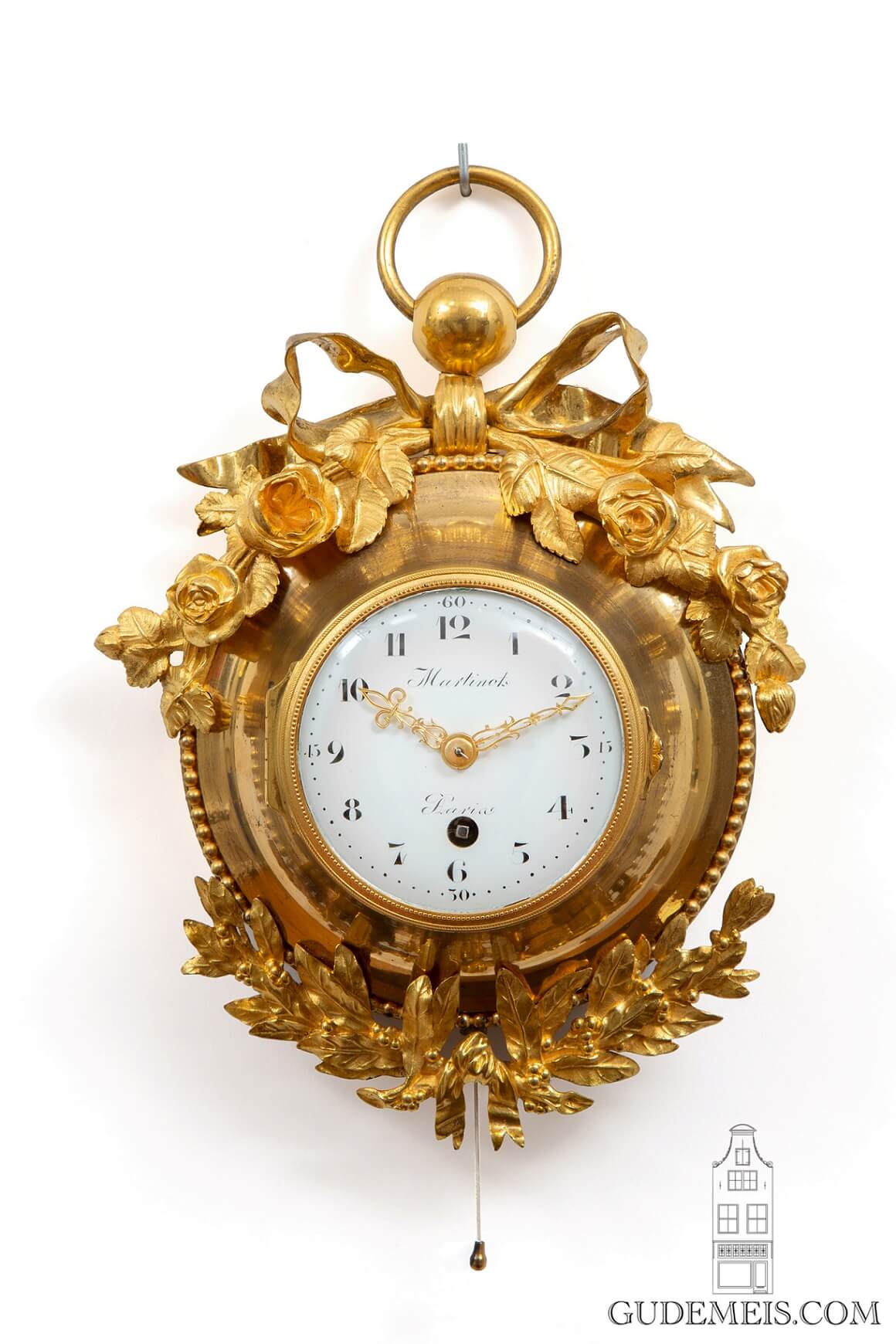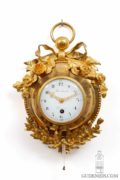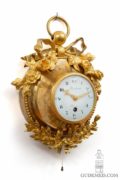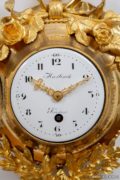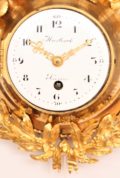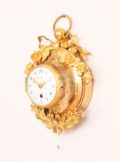 A small French ormolu quarter repeating cartel wall timepiece, Martinot A Paris, circa 1800
Description
The dial
The 9-cm enamel dial has Arabic numerals and is signed Martinot A Paris. The ormolu brass fleur-de-lys hands are pierced and engraved.
The movement
The movement is driven by a spring barrel and has a duration of eight days. It is being regulated by an early cilinder escapement in combination with a balance. By pulling the cord, an auxiliary spring is wound which activates the quarter repeating striking on two bells.
The ormolu case
The annular concave sided ormolu case is surmounted by a suspension hoop with a bow and trailing roses below it. The bottom case is adourned with acanthus branches.
Sizes
(Height) 28 cm (including suspension hoop) (Width) 21.5 cm (Depth) 9 cm
(Height) 11 in (including suspension hoop) (Width) 8.5 in (Depth) 3.5 in
Price
sold
Signature
Martinot A Paris