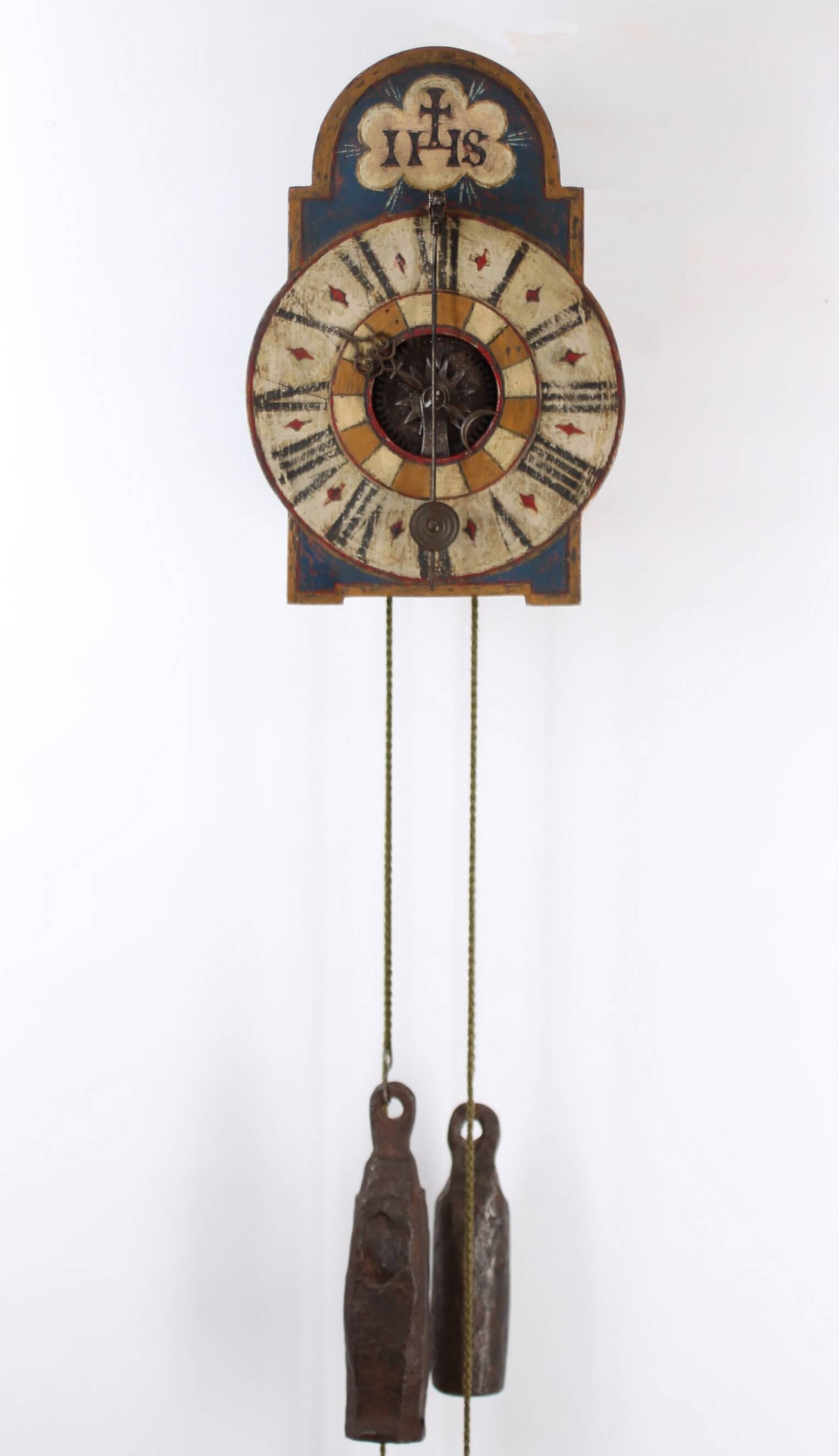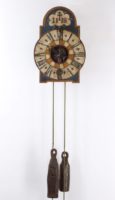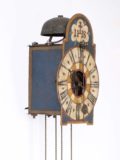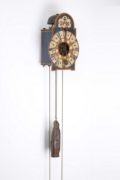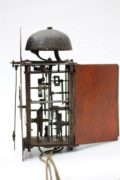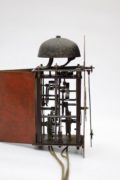 A South German polychrome iron wall clock, circa 1730
Description
30-hour movement with hour striking, polychrome iron case.
17.3- cm polychrome painted arched dial with Roman numerals and open centre, monogram IHS in the arch and single iron hour hand, weight driven movement with verge escapement and front pendulum of 30-hour duration, countwheel hour striking on a surmounted bell, polychrome painted iron case with hoop and spurs.
A pendulum that swings in front of a dial is called 'Kuhschwanz Pendel' in German which means 'Cows tail pendulum'. When seen in action one understands straight away why it is like that. The sight of the pendulum energetically moving is very amusing. With the introduction of the pendulum as rate controlling local traditions had to be adapted to this fantastic invention. In South Germany and Switzerland they chose mostly to place the pendulum in front of the dial in contrast to placing it behind the movement as was done in other European countries. This lovely clock shows a number of features that belong to an earlier era like the open centre of the dial and the iron movement. The clockmakers in the Alpine region worked in a very traditional way probably reasoning that if things function, there is no reason to change them. The workmanship that was needed to produce an all iron movement is remarkable since iron is much harder than brass. Clearly the time that was needed to make this clock was less an issue as it would be today. It resulted in a colourful, well build and interesting wall clock.
Sizes
(Height) 25 cm (Width) 17 cm (Depth) 13 cm
(Height) 9.8 in (Width) 6.7 in (Depth) 5.1 in
Price
sold