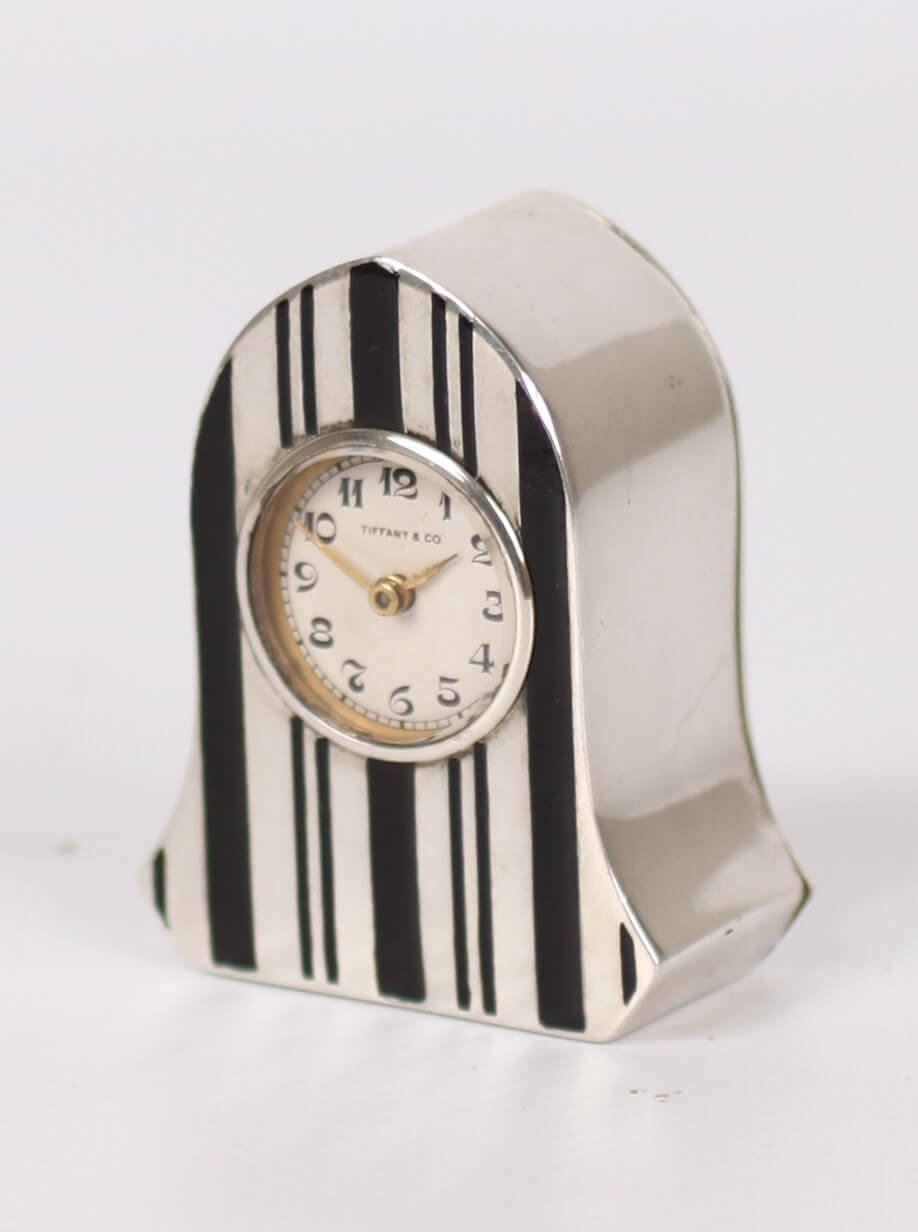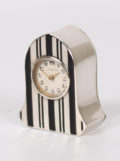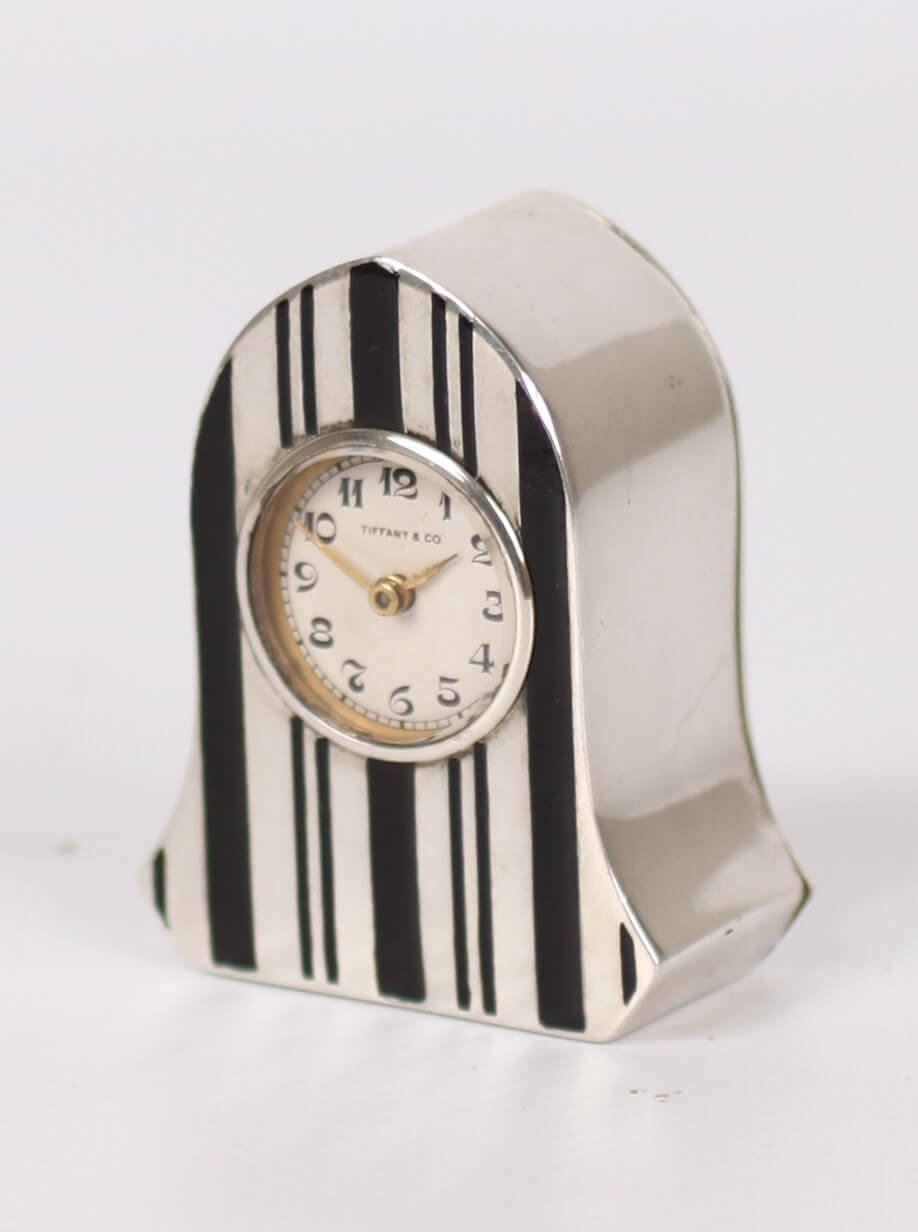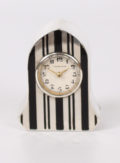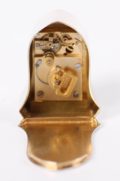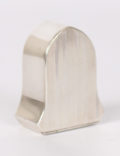 A sub miniature silver Swiss Art Deco timepiece, Tiffany & Co. circa 1920
Description
8-day movement, silver case with enamel pattern.
2-cm creme dial with Arabic numerals signed Tiffany & Co. and gilt hands, 8-day spring-driven movement with balance, bell shaped silver case with black enamel lines to the front and relief stripes at the back.
Sizes
(Height) 4.90 cm (Width) 3.90 cm (Depth) 2.10 cm
(Height) 1.93 in (Width) 1.54 in (Depth) 0.83 in
Price
sold
Signature
Tiffany & Co.