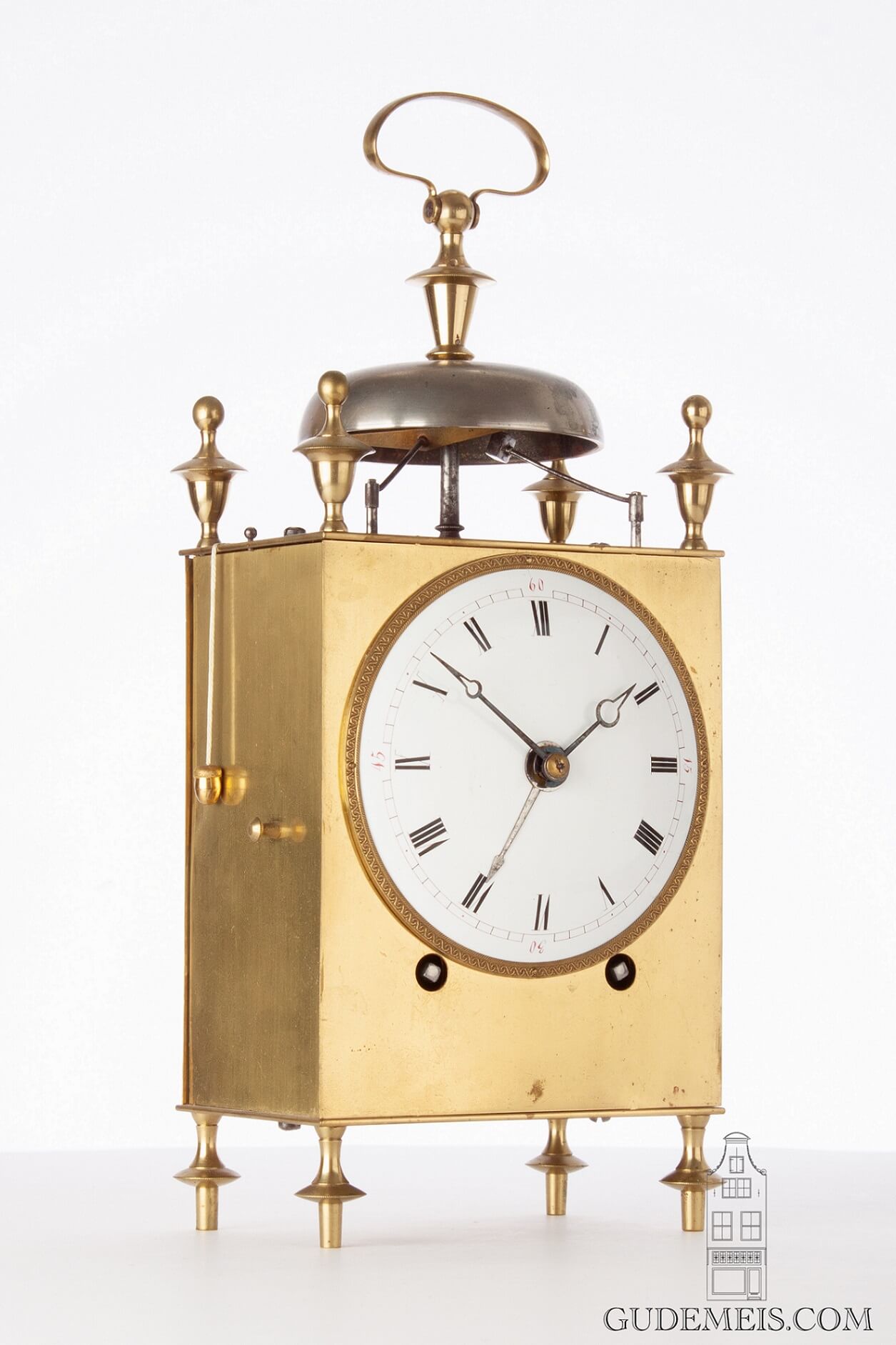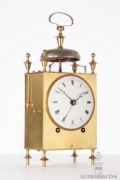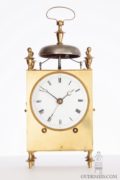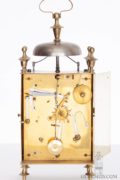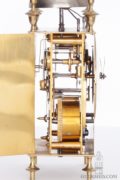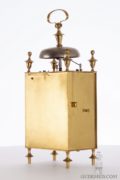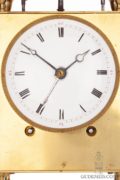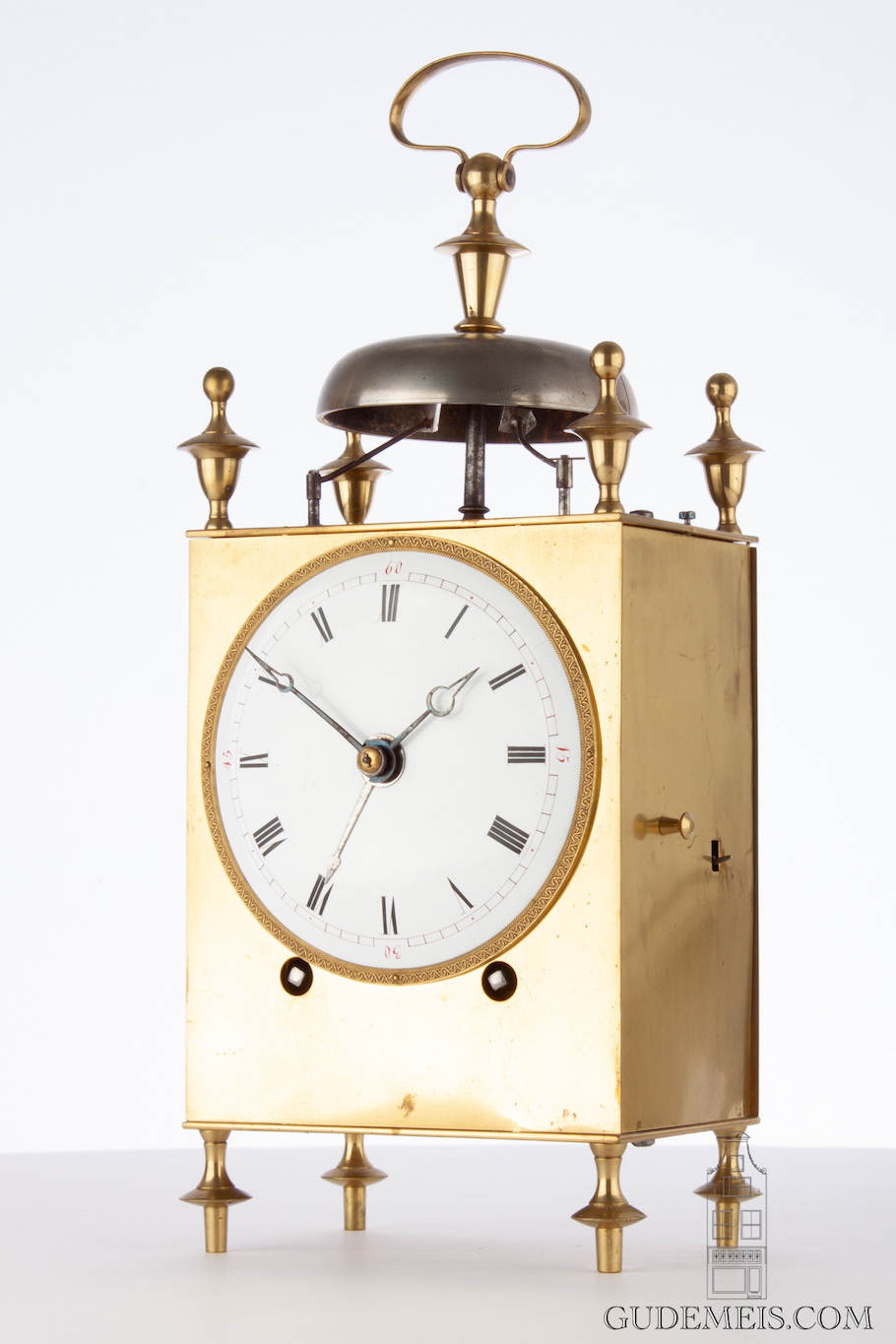 A Swiss brass striking and alarm Capucine travel clock, circa 1810.
Description
The dial
The 9.5-cm enamel dial has Roman numerals and red quarter marking. The Breguet hands and alarm pointer are made of blued steel. The dial is surrounded by a thin engraved bezel.
The movement
The plated movement is driven by two spring barrels and has eight day duration. It is being regulated by anchor escapement and a silk suspended pendulum. The clock has half hour rack Morbier striking on a bell. By tripping the little hook on the side of the case, the clock will repeat the hour that has struck. Besides that, the movement has an alarm with a pull wind auxiliary spring.
The case
The rectangular brass case is surmounted by a bell with a handle and four corner urn finials. there are doors to the sides and back. The whole is raised on toupee feet.
Sizes
(Height) 28.5 cm (handle up) (Width) 12.5 cm (Depth) 9 cm
(Height) 11.2 in (handle up) (Width) 4.9 in (Depth) 3.5 in
Price
sold