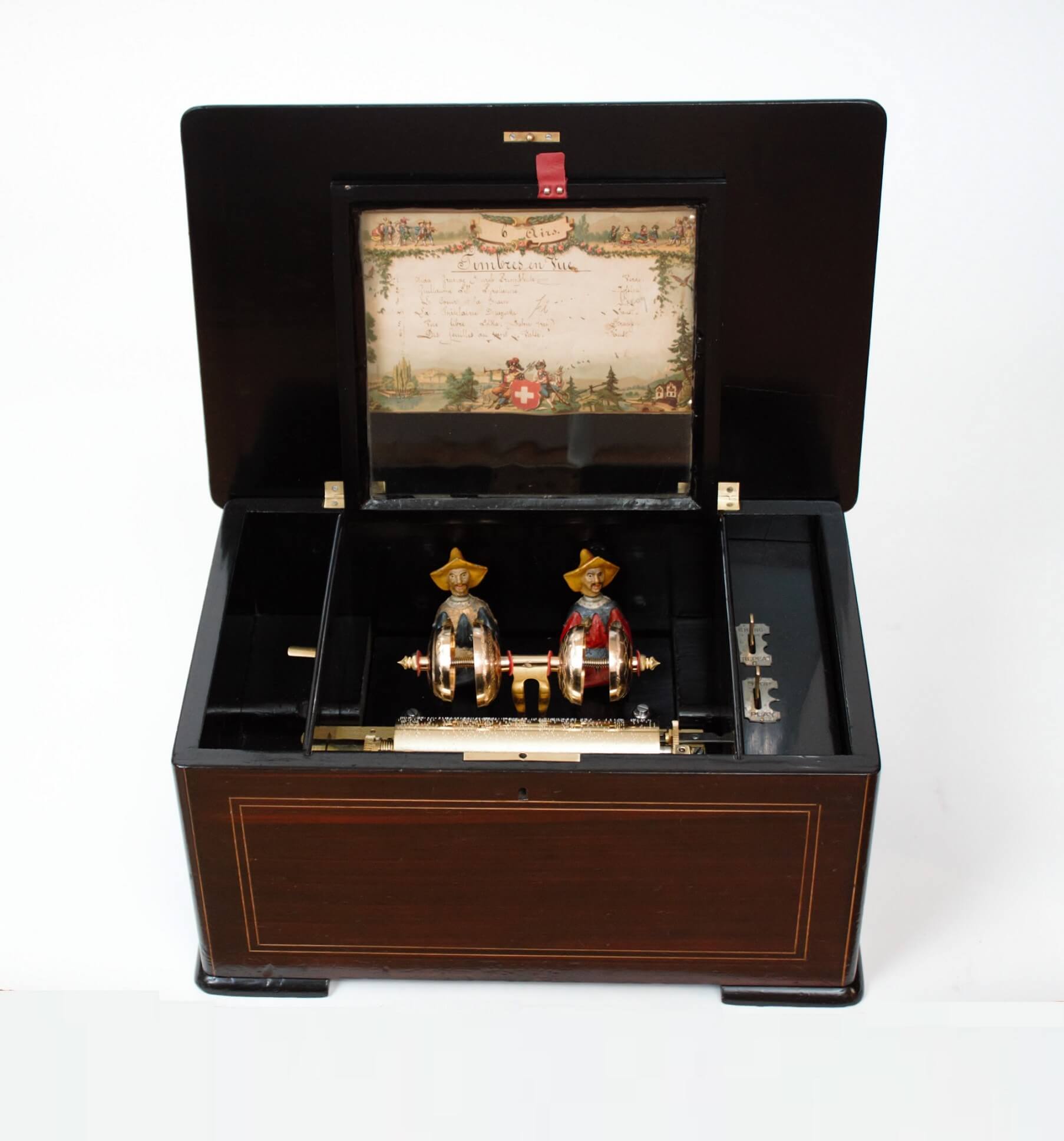 A Swiss rosewood marquetry inlaid Mandarin automaton cylinder bell music box, Bremond circa 1880
Description
The mechanism
The brass spring driven mechanism has a fixed winding lever to the side. It plays one of six tunes with a 17-cm wide pinned cylinder op a steel comb. While playing, musical accents are played on four bells by two polychrome wooden 'Madarins' both with two hammers and moving heads. To the right there are two levers. The front one is for starting and stopping the melody. The back lever is for repeating or changing the melody.
The case
The rectangular case has a rosewood veneered lid with inlaid banding and a marquetry ornament with a bird in between branches.
On the inside of the lid there is the tune sheet of the 'Ile Rousseau' type. Several makers used this type of tunesheet but this box was probably made by Bremond.
The airs
1. Aïda Grande March Verdi
2. Guillaume Tell Tyrolienne Rossini
3. Le Coeur et la Main Lecoq
4. La Châtelaine Mazurka Faust
5. Voie Libre Polka, (Bahn Frei) Strauss
6. Des Feuilles au vent Valse Faust
Sizes
(Hoogte) 22 cm (Breedte) 43 cm (Diepte) 28.5 cm
(Height) 8.7 in (Width) 17 in (Depth) 11.2 in
Price
sold
Signature
Bremond