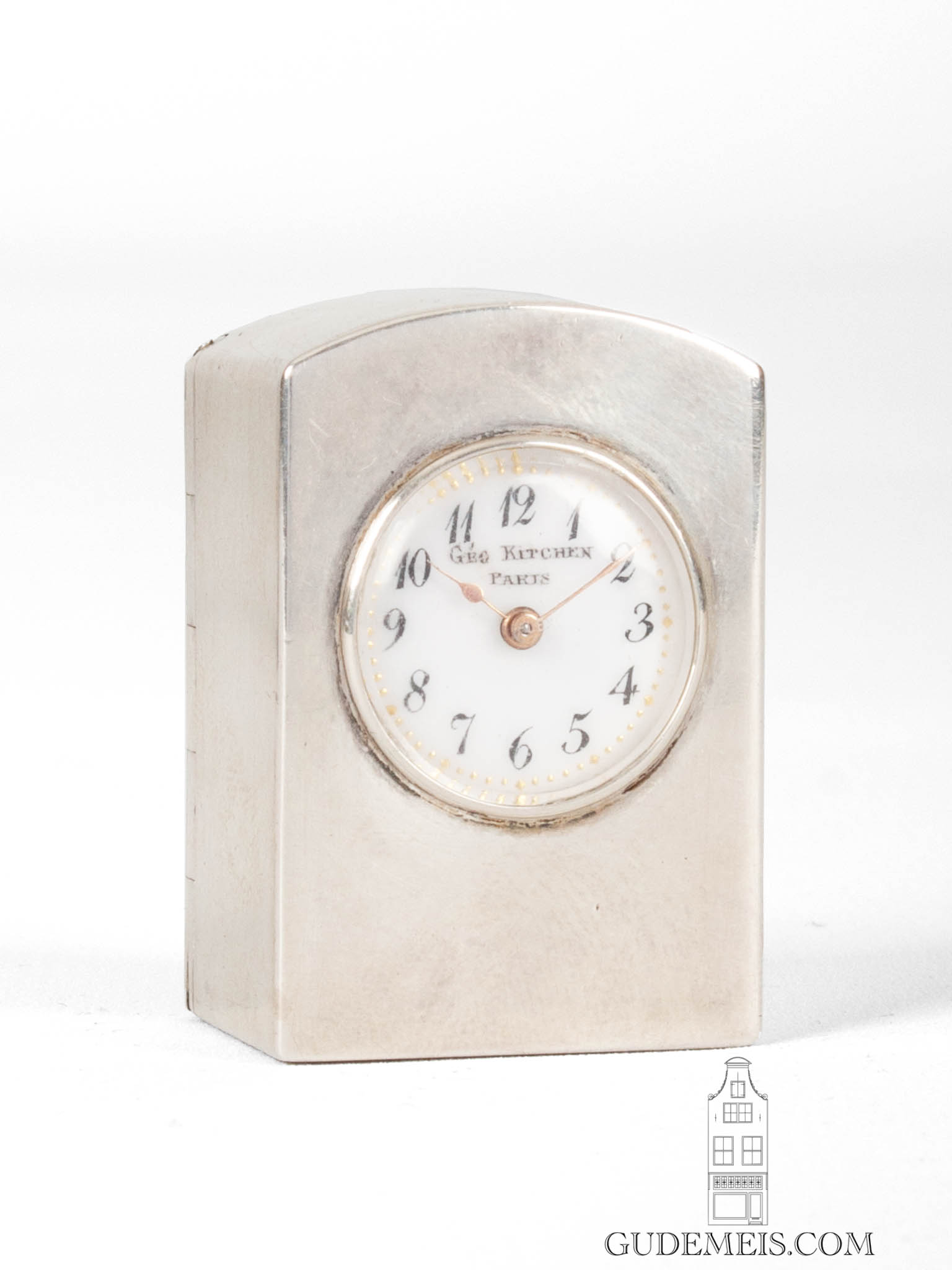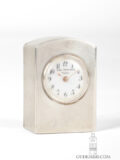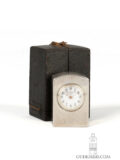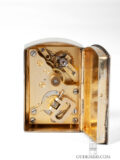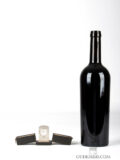 A very small Swiss silver arched travel clock, retailer G. Kitchen Paris, circa 1900
Description
The dial
The 9-mm enamel dial has Arabic numerals and five minute gilt dot markings. The centre is signed for the retailer Géo(rge) Kitchen Paris. The spade hands are made of copper.
The movement
The small plated movement is numbered 96039. It has a spring barrel with fixed winding and a duration of eight days. It is regulated by a Swiss lever escapement in combination with a bi-metallic balance with adjustment screws.
The case
The arched silver case has a back door with integrated hinges. It rests on its flat base. This small clock is accompanied by a display case.
Sizes
(Height) 3.9 cm (Width) 2.5 cm (Depth) 2 cm
(Height) 1.5 in (Width) 1 in (Depth) 0.8 in
Price
Sold
Signature
G. Kitchen Paris