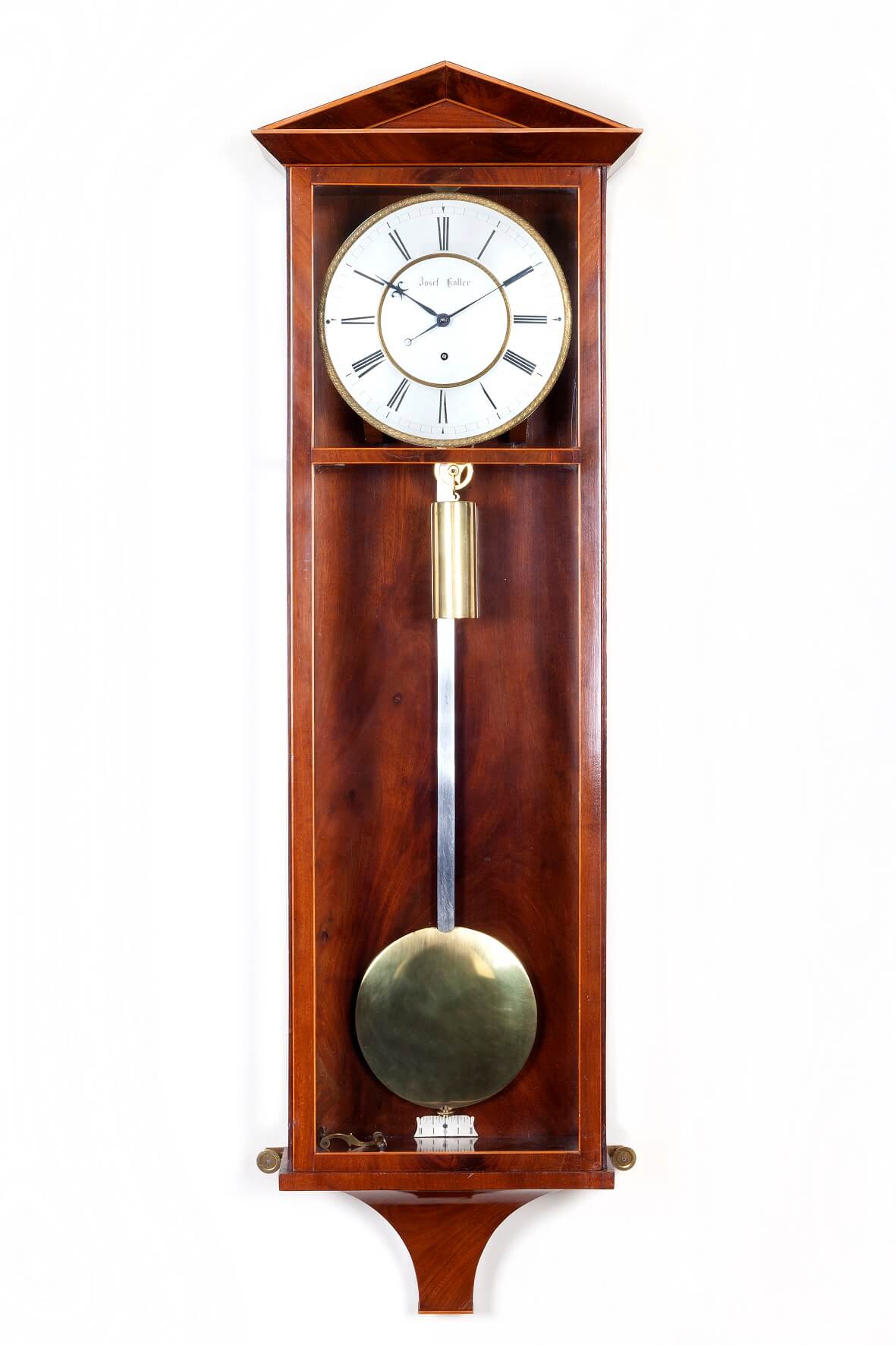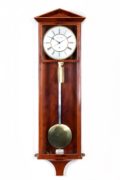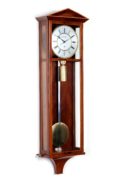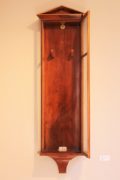 A Vienna mahogany regulator 'Dachluhr' by Josef Koller, circa 1830.
Description
8-day movement, mahogany veneered case with inlaid banding.
17-cm two-piece silvered dial with Roman numerals an fine engraved gilt bezels signed josef Koller, weight-driven movement with Graham escapement of 8-day duration, steel suspended pendulum with steel rod and brass bob, mahogany veneerded case with inlaid banding and moulded pediment after which the clock derives its name 'Dachluhr', glass panels to the front and sides, terminating in a concave sided base.
Sizes
(Height) 92.00 cm (Width) 28.50 cm (Depth) 12.00 cm
(Height) 36.2 in (Width) 11.2 in (Depth) 4.7 in
Price
sold
Signature
Josef Koller